Every Singaporean Son goes through 2 years of National Service (NS) from the tender age of 18, regardless of race, religion or class. And their contributions (including mine) can't be understated. 2022 marks 55 years of National Service, and the Government is giving financial awards to recent Operationally Ready National Servicemen (NSmen).
In March 2022, it was announced that recent Singaporean NSmen will receive an additional $2000 in LifeSG credits from the National Service HOusing, Medical and Education (NS HOME) Awards, on top of the $100 LifeSG credits awarded as part of the NS55 recognition package. 
Further, in July 2022, all past and present National Servicemen regardless of citizenship (enlisted by May 2022) will receive S$100 in LifeSG credits as part of NS55.
These are really generous amounts, so here's a complete guide on how to redeem and use the first tranche of LIfeSG credits released on 2 June 2022.
Eligibility
Certain groups of NSmen (Singaporean) are eligible for up to $2000 in LifeSG credits disbursed at 3 milestones according to NS portal:
| | |
| --- | --- |
| Milestone | Reached upon |
| 1st milestone | Completion of full-time NS |
| 2nd milestone | Completion of 3 High Key (HK) In-Camp Training (ICT) or Completion of 5 ORNS years of which 2 are HK ICTs, whichever is earlier |
| 3rd milestone | Completion of your ORNS training cycle – when you have fulfilled 10 ORNS years of which 7 are High Key ICTs |
Table of National Service Milestones
But hold your horses, not everyone that has served in NS –  including your father or grandfather – is eligible for all 3 milestone awards. The differentiation in benefits is as follows:
Only NSmen who have enlisted on or after 1 November 2019 and completed NS will be eligible for all 3 milestone awards
NSmen who have completed their 2nd milestone or after 1 April 2022 will be eligible for the 2nd milestone award and the subsequent 3rd milestone award
NSmen who have completed their 3rd milestone on or after 1 April 2022 will only be eligible for the 3rd milestone award
Rank
1st milestone
2nd milestone
3rd milestone
Non-commanders
$3,000 into Post-Secondary Education Account (PSEA)

$2,000 into CPF Medisave Account (MA)

$1,000 LifeSG credits
$3,000 into CPF Ordinary Account (OA)

$2,000 into CPF Medisave Account (MA)

$500 LifeSG credits
$3,000 into CPF Ordinary Account (OA)

$2,000 into CPF Medisave Account (MA)

$500 LifeSG credits
Commanders (Third Sergeants and above)
$3,500 into Post-Secondary Education Account (PSEA)

$2,000 into CPF Medisave Account (MA)

$1,000 LifeSG credits
$3,500 into CPF Ordinary Account (OA)

$2,000 into CPF Medisave Account (MA)

$500 LifeSG credits
$3,500 into CPF Ordinary Account (OA)

$2,000 into CPF Medisave Account (MA)

$500 LifeSG credits
Table of Awards During Each Milestone
These awards will be paid out within 3 months of the completion of each milestone, and eligible NSmen will be informed via SMS.
For the S$100 NS55 LifeSG Credits, you just need to be enlisted by May 2022. If you meet both sets of criteria, you are looking at a total of S$2100 worth of LifeSG credits, sweet.
Starting 2 June 2022, eligible NSmen are able to utilise their LifeSG credits for both online and offline Paynow QR and Nets QR transactions. If you enlisted after 1 November 2019 and reading this, it is time to redeem your $1000.
Redemption
As mentioned earlier, funds are disbursed via LifeSG. LifeSG is another super app developed by the government for citizens to access government services like housing, citizenship and financial benefits. It is somewhat similar to Singpass, but focuses more on the tangibles in life.
To redeem your LifeSG credits, simply download the LifeSG app on either the App/Play Store and login using Singpass.

Scroll down to the Benefits and Support section of the app. If you are eligible for the credits, the NS Home Credits banner will be visible.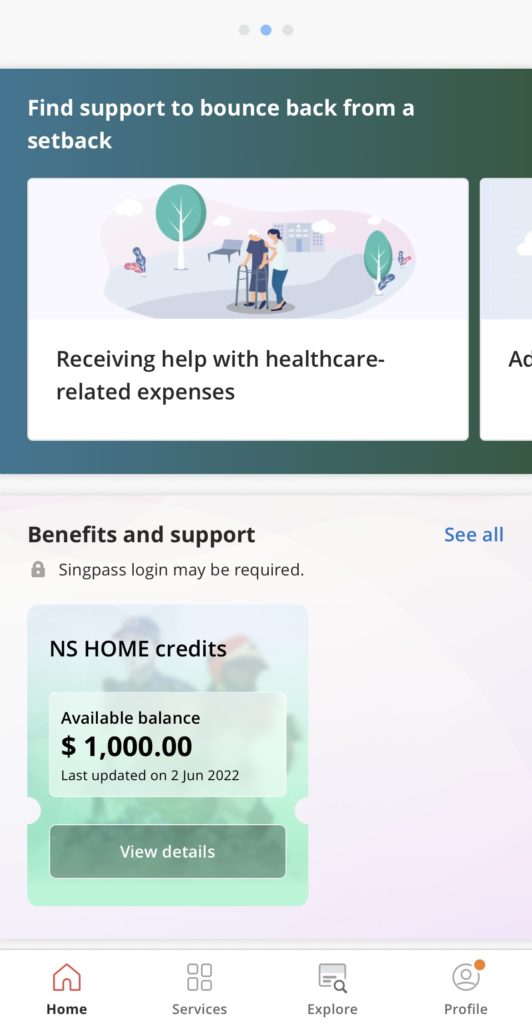 For those who have already met the aforementioned requirements but haven't received the SMS, there is no harm logging in to check. I was able to access the credits on 2 June 2022 even before receiving the SMS.
How to Use The Credits
Now the most important part, redeeming those credits. The LifeSG credits are designed in a way to stimulate local spending, so it is locked into the PayNow and NETS QR system. Take note, the credits will expire 1 year after issuance, so don't forget about it.
Before you try to transfer the entire amount to your bank account's PayNow QR, take note that valid business PayNow UEN QRs will be accepted.
The table provided by NSPortal below shows some examples of merchants that support the use of these QR codes.
Non exhaustive Table of Supported Merchants
LifeSG really doesn't want you to be withdrawing the money at all, so PayNow QRs of certain companies that offer cash withdrawal or investment services will be blacklisted (more on that later). 
While the amount of merchants that accept PayNow or NETS QR for direct purchases are fairly diverse, we can widen the support merchant list by utilising various Fintech products. Let's dive in.
Topping up E-wallets
E-wallets are starting to gain lots of traction in the Fintech space in Singapore as they are good ways for companies to lock consumers into their ecosystem. From ShopeePay, to GrabPay, to EZLink Pay, everyone seems to be in on the action.
Why are we using E-wallets? Well, topping up E-wallets especially by e-commerce platforms gains you access to all the merchants on their site. Instead of hunting down a brick and mortar store to find a PayNow or NETS QR, we can instead use it for our online shopping hauls while stacking the monthly "X/X" vouchers.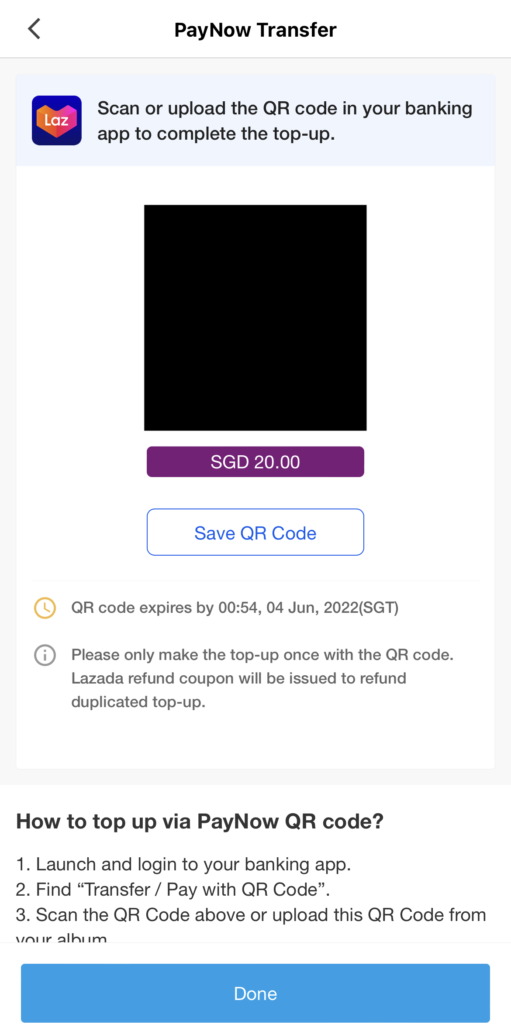 All E-wallets allow top ups from credit cards, most accept bank transfers, either PayNow or FAST, but only a handful of them accept top ups via PayNow QR. Remember, the funds in your LifeSG credits can only be utilised by scanning a valid Business PayNow QR or NETS QR, so no manual PayNow transfers will be allowed.
The table below shows some of the E-wallets that accept top ups via PayNow QR and their acceptance by LifeSG:
| | |
| --- | --- |
| E-wallet | Accepted by LifeSG |
| ShopeePay Wallet | Yes |
| Lazada Wallet | Yes |
| GrabPay  | No |
| Singtel Dash | No |
| SingLife Account | No |
Table of support for PayNow QR top ups to E-wallets via LifeSG
LifeSG's support for these E-wallets is mixed. According to some testing done by my friends and I, LifeSG will simply show "Invalid QR" upon scanning GrabPay, Singtel Dash and SingLife's top up PayNow QR.
Turns out, these 3 E-wallets have something in common: the ability to transfer funds to your personal bank account. In theory, you could utilise the full $1000 to top up their Singtel Dash account, then use Singtel Dash's withdraw feature to send the $1000 to your bank account instantly with no fees.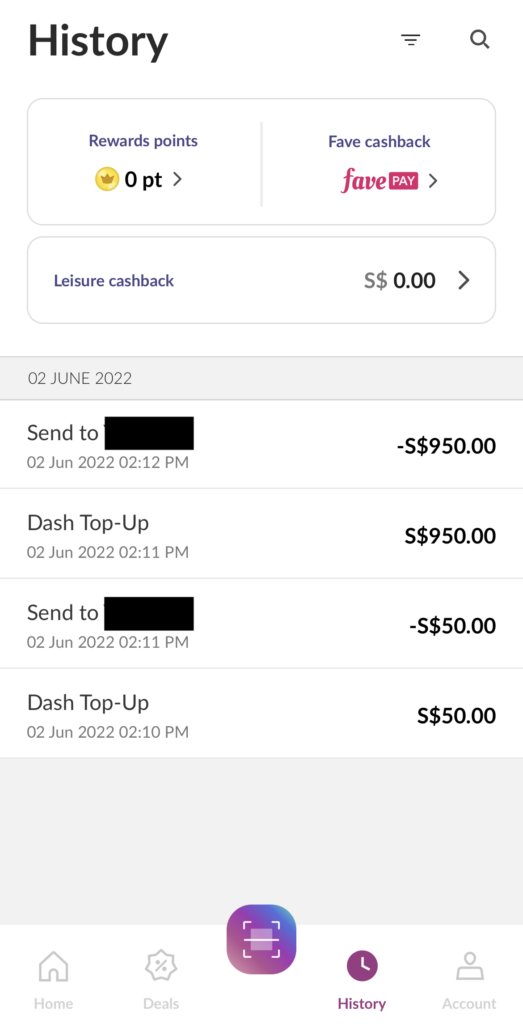 Well, It worked for the first few hours after the issuance of the credits on 2 June.
People were sharing this trick on Instagram and Whatsapp chats until LifeSG quickly clamped down on this. Scanning of Singtel Dash's PayNow QR continued to work, while monies started to not credit the receiving wallet.
The amount was effectively "stuck in transit" where LifeSG displays the transaction as successful, even though nothing was shown on Singtel Dash's end. According to my friends who got their credits stuck, the amount was only returned to the LifeSG app after raising a ticket and waiting about 10 days.
Eventually, LifeSG banned the scanning of Singtel Dash's QR altogether by the evening. Those who completed the transaction before the clampdown would have a cool $1000 sitting in their bank account. 
Obviously, this is not how the LifeSG credits are meant to be used. I mean, LifeSG even has a notice stating that any consumption of the credits will be subject to income tax. If they wanted you to withdraw the credits, this notice wouldn't even be there.

Topping up E-wallets is just the first step in widening the merchant list for your e-commerce purchases, albeit limited to Lazada and Shopee. What if you wanted to buy anything, anywhere where debit cards are accepted, with your LifeSG credits? Read on to know exactly how.
Topping Up Prepaid Debit Cards
Remember the table of supported merchants you saw just now? Did you notice a peculiar looking merchant called YouTrip under the Lifestyle section? That's what we will be using for this tip.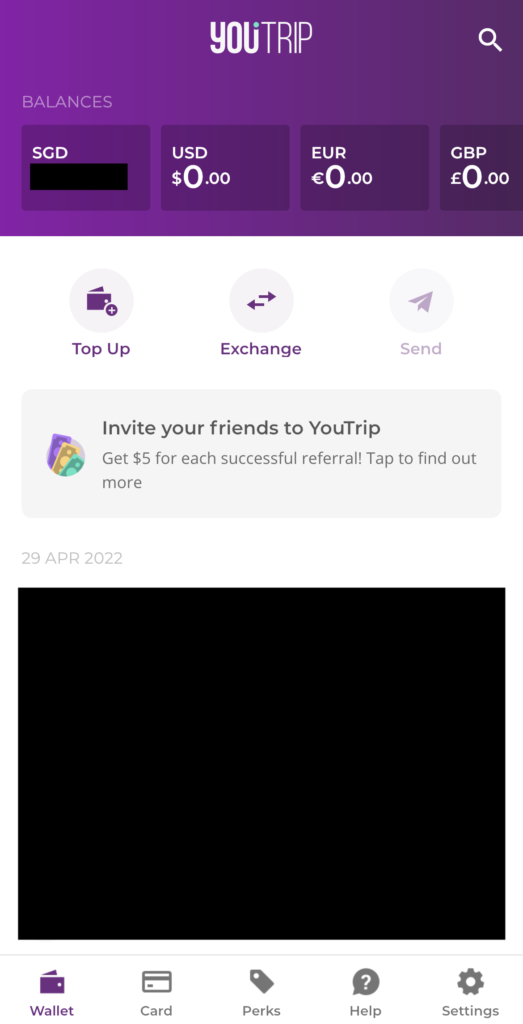 Unbeknownst to many, YouTrip is one of the first contenders in the multi-currency card space in Singapore. Each YouTrip account has access to about 10 multi currency wallets, including SGD, USD, EUR and JPY. We can top up the SGD balance via PayNow QR using our LifeSG app or by Credit/Debit cards and exchange currency with basically no fees.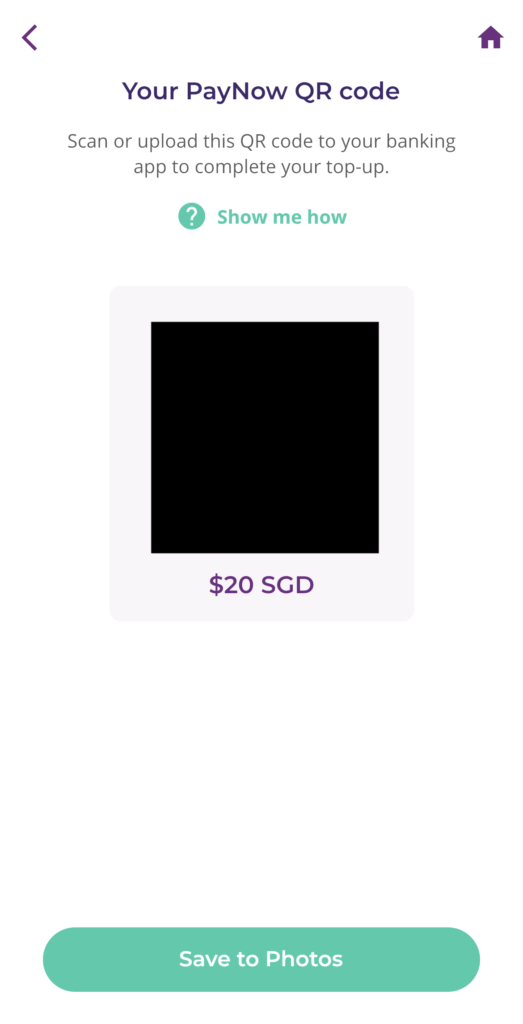 What sets YouTrip apart from the ShopeePay wallet and Lazada wallet is the issuance of a Master debit card. With this debit card, you are able to utilise the balance from any of your currency wallets within the app at any merchant that accepts Master.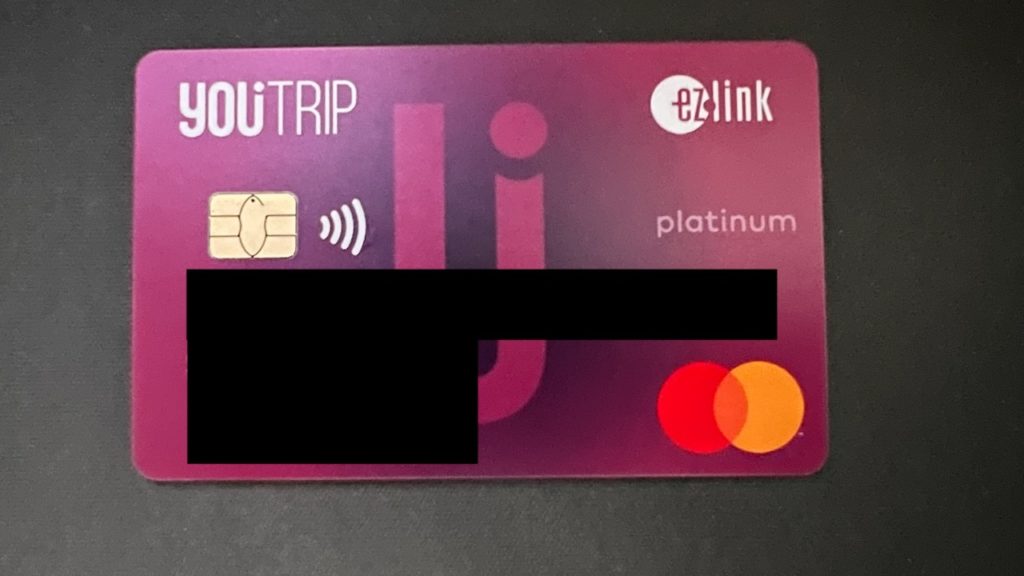 This also gives you the opportunity to spend your LifeSG credits even beyond our shores, especially with the reopening of the borders. Convert the balance to Japan Yen within the app for your long awaited Japan trip or import the newest electronics from the US using online platforms. 
Or if you are less adventurous, use it for all of your daily expenses as long as the merchant takes Master. The possibilities are endless. This isn't an exploit or workaround, the Merchant List literally encourages you to top up your YouTrip wallet with your LifeSG credits. 
There is a slight caveat to this and that would be waiting time. See, top ups and usage of the card are only enabled once you verify your identity, order the card, wait for the physical card to arrive, and activate it. The whole process might take 7-10 days.
If you are interested in getting a YouTrip card, use my referral link for a $5 bonus after your first top up (no minimum). It's the next best thing to an all out withdrawal of the LifeSG credits to your bank account.
How To Withdraw LifeSG Credits?
Well, if you really want to withdraw the LifeSG credits in cash, there is one way to do it. Turns out, Sheng Shiong has PayNow ATMs in their outlets around the island. Remember that the LifeSG app only supports corporate PayNow QR code? That's exactly what Sheng Shiong's ATMs presents to you at the point of transaction.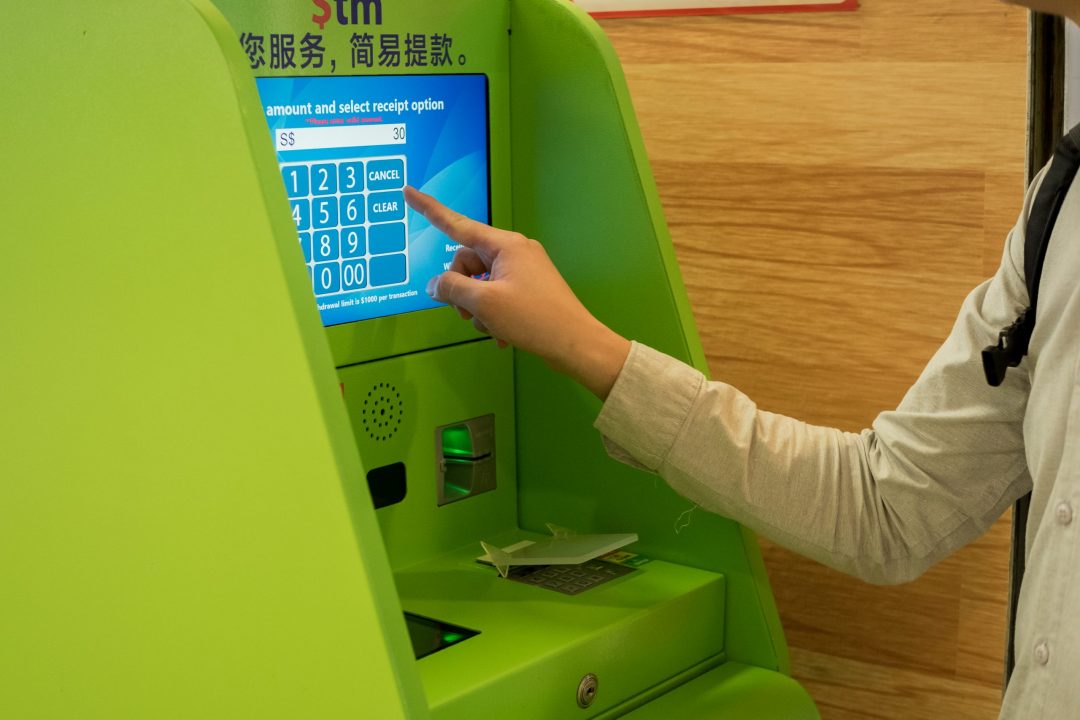 But there's a catch to this: One, The machine only dispenses S$10 and S$50. Two, there is a S$0.20 fee levied on every transaction. If a person wants to withdraw the full S$1000, he can only get a maximum of S$990 in cash, leaving behind a S$9.80 balance in the app.
Why is that so? Sheng Shiong levies the fee on the transaction amount and there's no way to pay the S$0.20 separately. The remaining S$9.80 will sit warmly in your LifeSG account until you find a corporate Paynow or NETS QR to scan. If you want to load this S$9.80 onto your YouTrip card, by all means do so to fund some online shopping.
Conclusion
Who doesn't love free money? The announced $2000 awards to recent NSmen are very much welcome, especially with rapidly increasing costs of living. LifeSG and MINDEF have made it very clear that these credits are mainly meant for spending, not withdrawals, so the app only supports PayNow QR and NETS QRs.
The most straightforward way to spend the credits is to look for a physical store, like your hawker centre or heartland shop to get your daily necessities. If you are a Lazada or Shopee fanatic, you may choose to top up the respective wallets for your online spending spree, or buy up new Apple Tech on the official Apple store on their platforms.
If you are more pragmatic and choose to spend your credits with a wider merchant list (including overseas ones), topping up the YouTrip card would do just the trick. Anywhere that accepts Master cards will take your YouTrip card.
Or if you don't mind paying the S$0.20 fee and orphan S$9.80 to get the LifeSG credits in cold hard cash (literally), go to a Sheng Shiong ATM and get it done and over with before this trick gets patched.
Once again, this is a reminder that the credits will expire 1 year after you receive the credits, so get spending!
What is the first thing that you want to spend on using your LifeSG credits? For me, it's brand new tech for the upcoming school semester. Let me know in the comments below.
This article may include Referral or affiliate links that provide revenue to Tech Composition.

Derrick (Yip Hern) founded Tech Composition to provide valuable insights into the tech and finance world. He loves to scour the web for the best deals and embark on software projects during his free time, a typical geek, right?