As the year 2022 comes to a close, it's a time to reflect on the events and experiences of the past 12 months. When I first found Tech Composition back in October 2021, I would have never envisioned the blog to reach this many milestones, much less get invited to events to network.
So let's start from the beginning – How I managed to cobble up enough motivation and confidence to start my very own blog. Ever since I started getting into the personal finance and credit cards miles scene during my National Service days, I stumbled upon local blogs such as Seedly and Milelion (you guys are welcome for the backlink).
As a caring (and probably annoying) person, I would share this knowledge with my close friends, persuading them to sign up for high yielding, no frills bank accounts, and apply for supplementary credit cards from their parents to start earning cash back / miles, all out of goodwill.
Even though I didn't benefit much from recommending these tips and tricks to my friends, I always felt a sense of joy when they thanked me for doing so. Then it hit me, why not start a blog of my own to discuss topics like tech and finance which I absolutely love, with the rest of the open internet? Plus, I liked how articles can be as laid back and informal as they are informative.
I always liked Aaron's (Founder of Milelion) uninhibited style of writing and planned to do something similar for my very own blog. So I went down the rabbit hole into learning the tools and services I need to start my own blog and I got started.
Technical Hurdles

In my journey of developing the blog, I had to understand services and frameworks like WordPress.com, WordPress.org, CloudFlare, Adsense, Hosting Service, Domains, DNS, Themes, Plugins. It was definitely not easy going for the non subscription bundled route.
I purchased techcomposition.com after putting forth alternative names and checking for entities with the same name. It was more of a eureka moment for me when I thought of using Tech Composition, instead of "Tech In Singapore", or "Technocrat". 
Composition by definition means art, essay or design, quite representative of what I planned for the blog. It was towards the tail end of my National Service that I started setting up the theme, design, navigation pages, and professional emails and socials.
The First Article And Instagram Post (15 October 2021)
The first article idea I had was "Why you should stop using your EZ-Link card for transport". As Singapore's public transport started accepting Visa/Master cards at no additional cost, it was finally possible to earn cashback or miles on this everyday expenditure. 
I started exploring royalty free images on ShutterStock, dived into research, and started writing for 2 hours straight. I published the article and shared it with all my friends. In order to garner a greater reach, I decided to craft an Instagram Post featuring the article to funnel the traffic onto the site.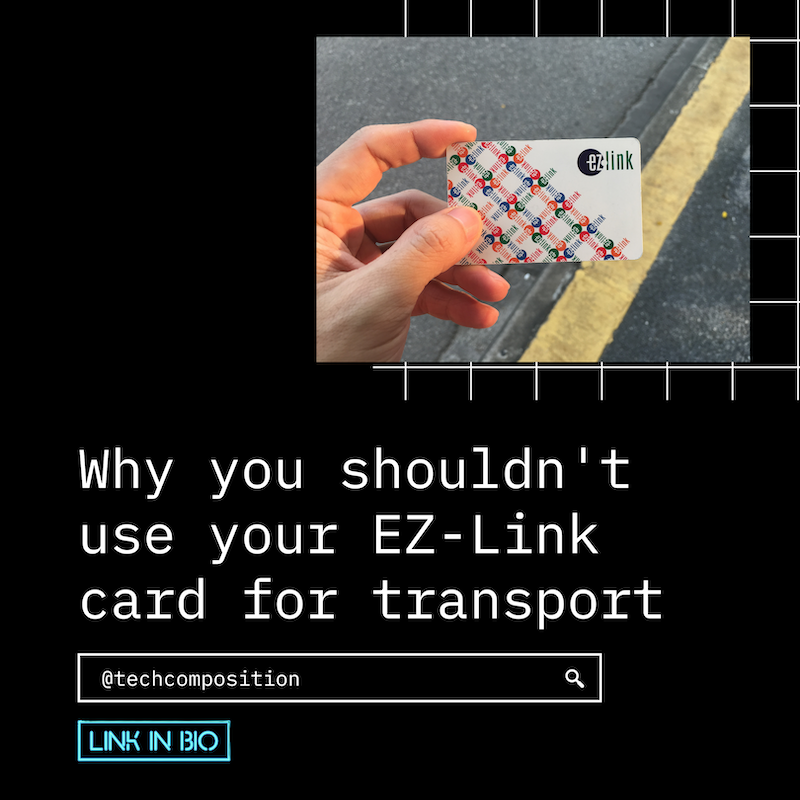 Ever since my first post, I continually researched new topics like 5G, local QR payments to write guides about. Even though the Instagram Page's followers stood at a dismal 20 and the readers were mostly my friends, I persevered and ran giveaway campaigns on Instagram to acquire followers at my own cost.
Adsense Approval (6 February 2022)

Unbeknownst to many, not every single website hosted on the internet is eligible for Google's AdSense monetisation. A site needs to have non prohibited content, decent traffic, be optimised for mobile viewing, and have high quality content.
So after posting at least 3 articles, I confidently applied for Adsense, thinking that the site would be approved within a week. I couldn't be more wrong. Since my first application on 31 October 2021, it would take around 3 months for the approval email to come in. Every rejection was undoubtedly disappointing, and made me question what I was doing wrongly.
Come January 25 2022 during the Chinese New Year (CNY) Period, I wrote a quick guide on Huat Pals, Google's CNY event that rewards users with real money. That article was blessed by the Search Engine gods and was featured amongst the first few results when users searched for information regarding the event.
That generated sufficient high quality traffic for Adsense to approve the blog for ads, and captured the attention of Google's partnering Public Relations (PR) firm.
Google (21 February 2022)

Thanks to the mailing list, Tech Composition was able to obtain first hand information about new product releases, as well as high quality media to share with you guys. In some cases, we were able to obtain yet to be released gadgets before the general public, so content can be prepared by the given launch date.
Needless to say, I was pretty grateful for this as it gave me the needed confidence to carry on. At that time, the blog had an Instagram follower count just shy of 500, and I had started reviewing tech products like the Apple AirTag and the 8th generation iPad.
Western Digital (25 February 2022)
One review in particular: the Samsung T7 Touch review, managed to draw the attention of a PR executive within Western Digital on Instagram.
She appreciated my review style and offered to send over a Sandisk Extreme Portable SSD in exchange for coverage, which I gladly accepted. 
That's when it hit me: I needed to define clear editorial guidelines and disclosures to ensure all reviews written on the blog are fair and objective. It would just be unethical to sugarcoat product features and ignore flaws just because a company lent or provided the product.
Every review of a product that a company sends over for will be prefaced with a disclosure, clearly stating if we received compensation or provided a draft copy prior to publishing. By obtaining my first product-provided review opportunity, it felt that the blog was finally gaining some real traction.
So I continued with my almost-weekly posts, branching into new segments like Fintech and creating engaging Instagram exclusive content to engage my growing audience.
Samsung (28 June 2022)

So after a few months of experimenting with new topics and improving upon old articles, we hit yet another milestone. In case you're wondering, "we" refers to me and some of my friends who occasionally help out with writing.
We got Samsung Singapore knocking on our doors, reaching out to offer review units of their recently released Galaxy smartphones and tablets. I couldn't turn this opportunity down, so I obtained the super premium Samsung Galaxy Tab S8 Ultra to daily drive it.
Around that time, we started looking into creating short form videos on TikTok and Instagram Reels. Though somewhat amateurish, we published a 15 second unboxing of the tablet which got quite a decent amount of views over the next few months.
The First 999 Followers (3 July 2022)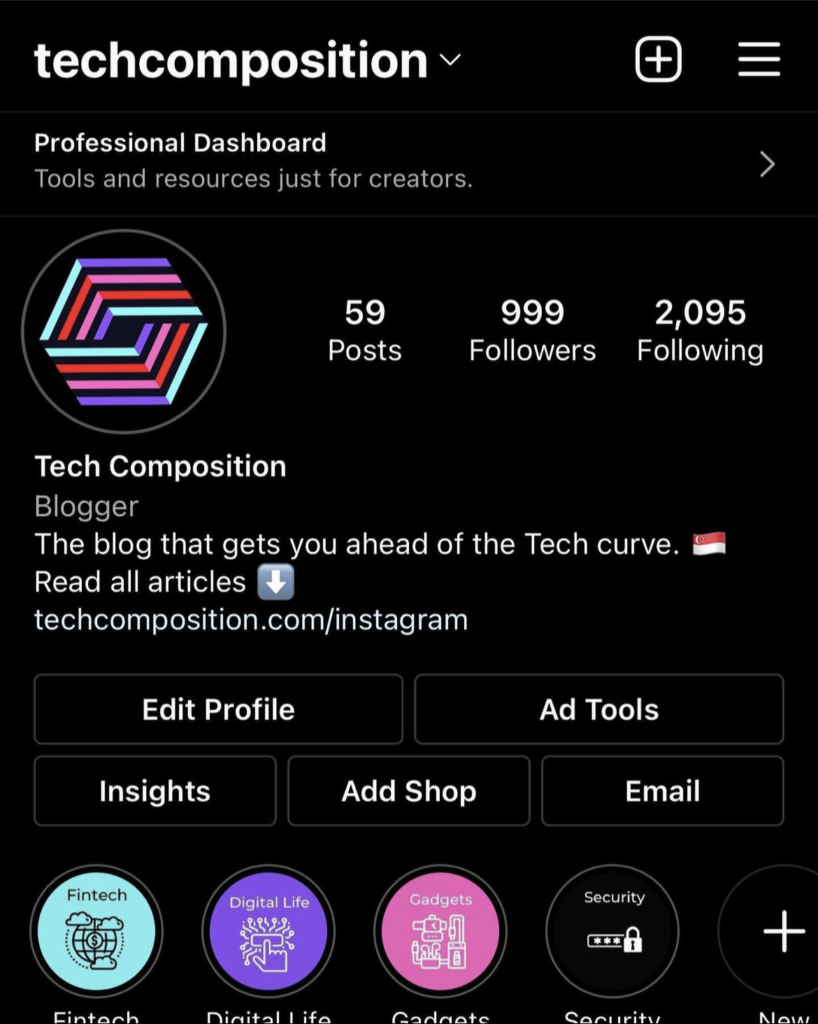 On July 3, the Instagram page hit 999 followers, a major milestone for any Instagram page for that matter. It meant that we were more qualified than ever to receive some of the opportunities that the larger publications had.
Also, having followers in the 4 digits will entice new readers to follow. People will hesitate to follow a page with 300 followers, but less so when a page has more than 1000, it's funny how human psychology and social proof works.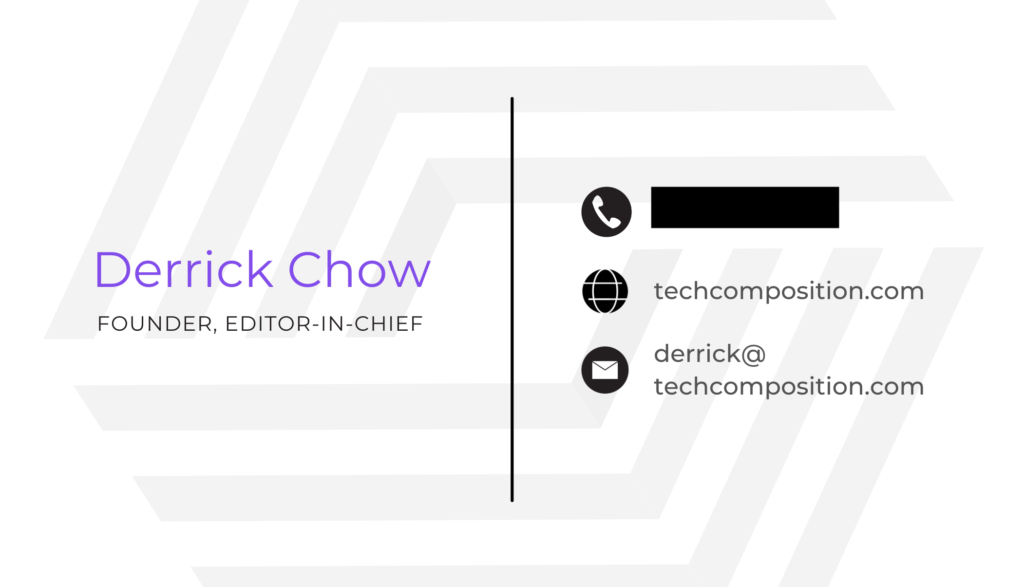 It was then that I realised I had to make name cards if I was ever invited to events or parties, where I needed to represent the blog. I kind of botched the first batch of name cards as I didn't realise how small the font looked in real life. Nonetheless, I fixed the issue and ordered a second batch of name cards.
Samsung Embargoed Unpacked Briefing (5 August 2022)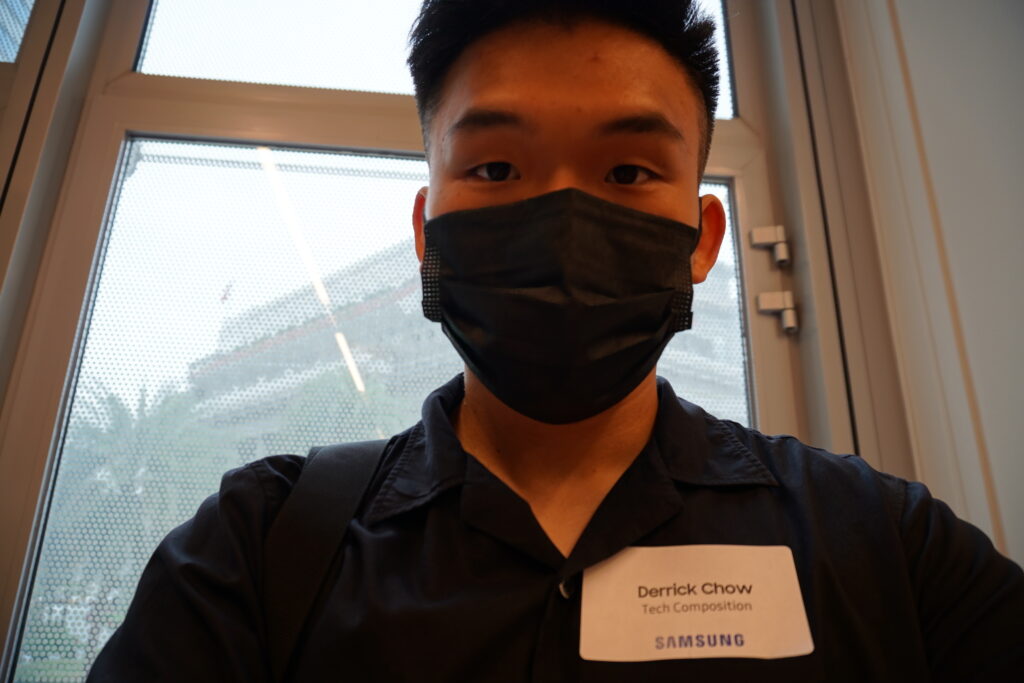 Sure enough, I was invited to an embargoed media invite by Samsung where they unveiled the Samsung Galaxy Z Fold4, Z Flip4, Watch 5 and Buds 2 Pro. For those of you who don't know what "embargoed" means, it is simply a prohibition on revealing information about the event until a certain date.
A handful of media publications like Channel News Asia, Straits Times, Tech360TV, GeekCulture, SGeek and my blog to name a few, were invited 5 days prior to the global launch event, when the embargo will be lifted.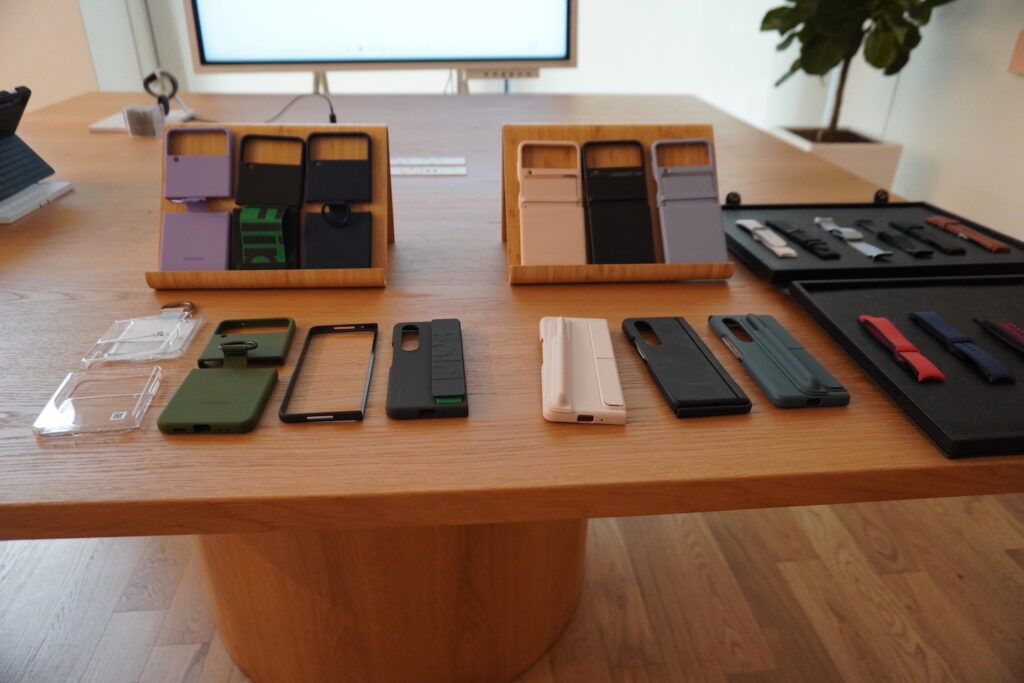 At the event, there was a huge display of the new products made available for us to play around with. That included basically all the new accessories and cases, dummy phone models for pictures, and even themed rooms equipped with props for an ideal photoshoot.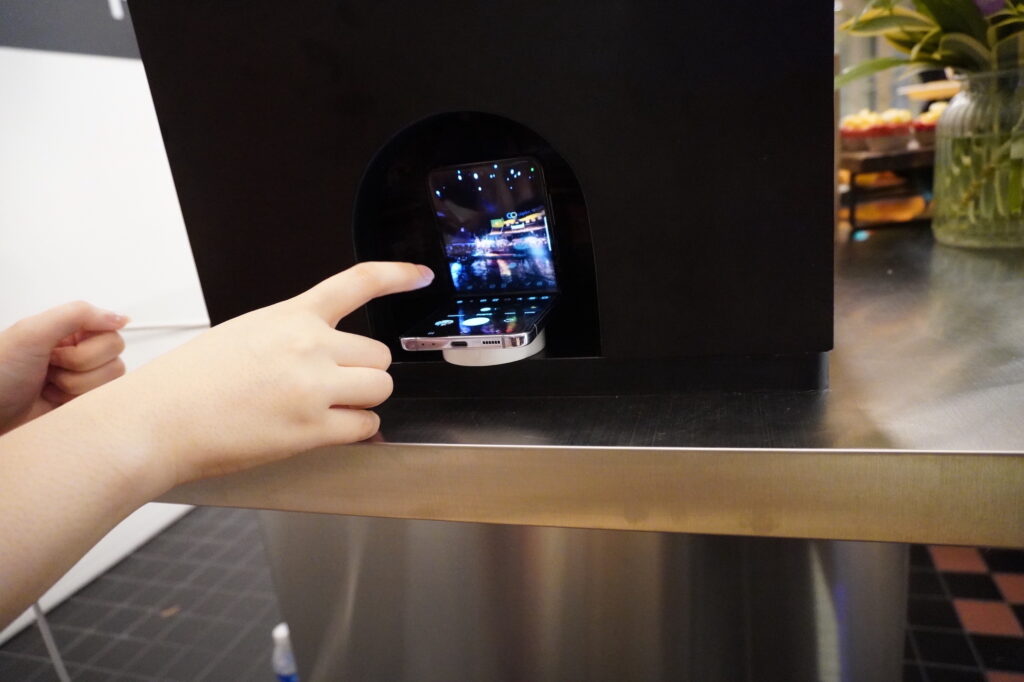 There was even a live demo area by Samsung staff showcasing the low light prowess of the Z Flip4 by having a photo portrait of Clarke Quay taken in near complete darkness.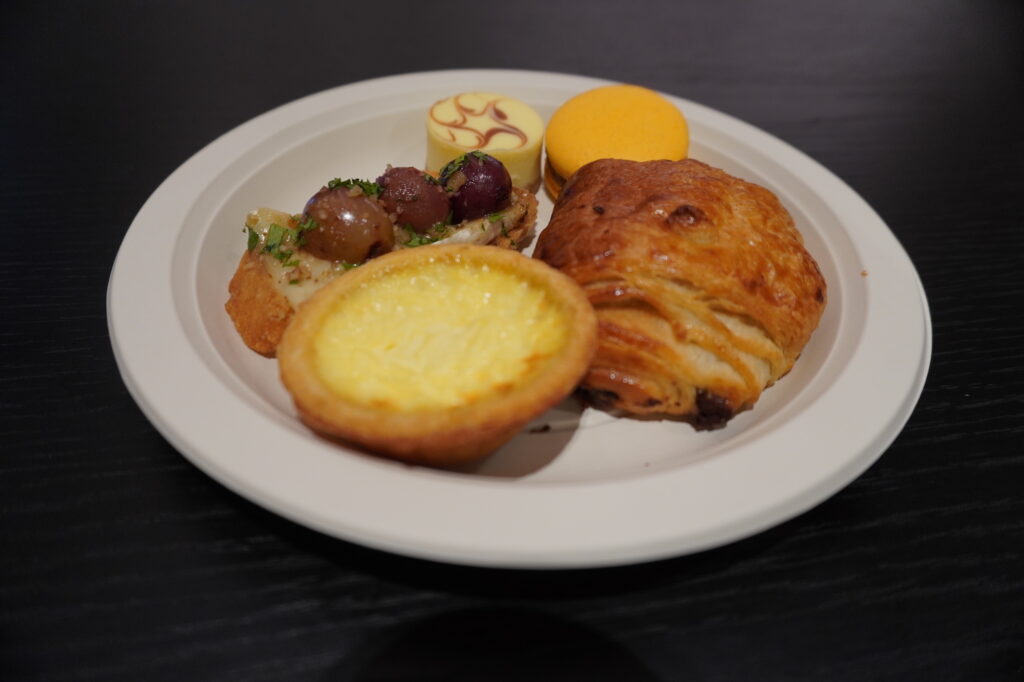 For refreshments, there was a literal smorgasbord that had Quiches, Pastrami Sandwiches, Macarons, Croissants, Wine, and even cheese. Over the absolutely delicious pastries,I got myself acquainted with some of the pioneering tech bloggers like John from Tech4Tea and Geng Hui TGH Technology Portal and got some tips on how to manage a budding business.
I was probably the youngest person with the smallest publication at the entire event, and felt a little out of place at the start. Photos and Videos using internet enabled devices like phones weren't allowed, so I had to learn how to shoot with an unfamiliar loaned camera on the fly.
Overall, I was more than honoured to be invited to this embargoed event, taking back new friendships, amazing photos and a well satisfied palate. It was almost like a reward for continuing to run the blog that generated chump change.
Samsung Unpacked Party (10 August 2022)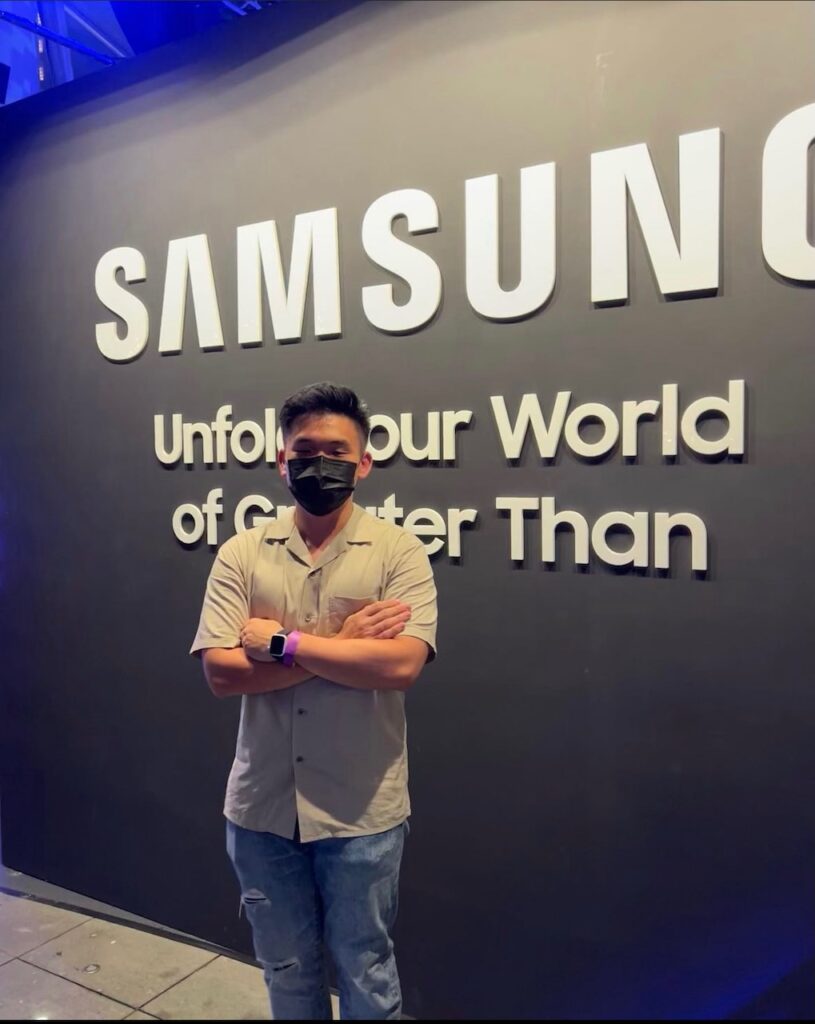 Shortly after my RSVP of Samsung's embargoed Unpacked event, I received another email from Samsung, inviting me to a Media-only Unpacked Party at Clarke Quay. Free flow booze and canapes with live performances? Count me in.
The vendor providing the food and drinks was one of the bars in the area, yet, the food was cold and honestly not the best. There were tables lined with the yet to be unveiled foldable devices, and the devices were covered with black cloth until the official launch time.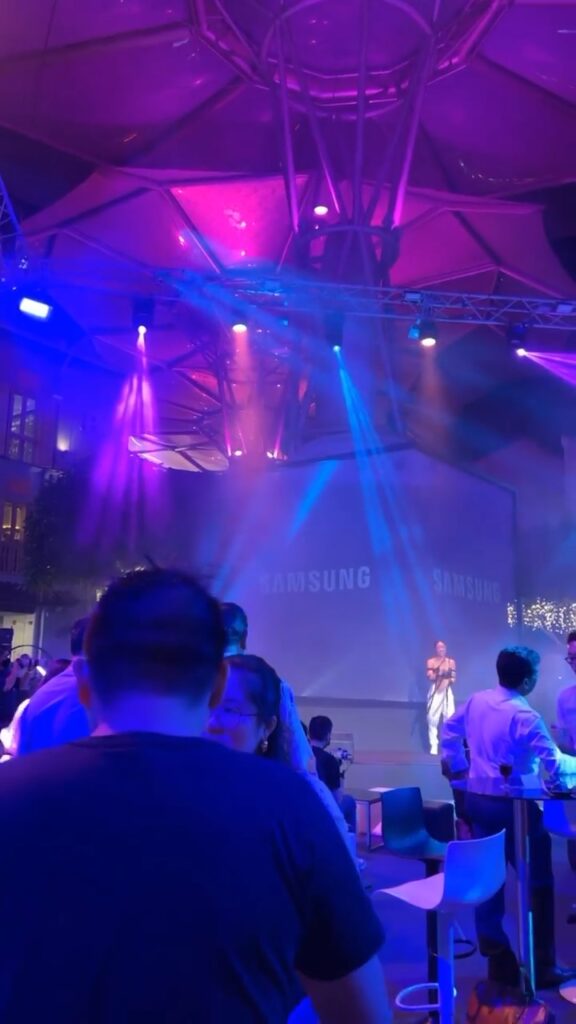 There were simple performances by local musicians, until 830pm when the organisers started live-streaming the Samsung Unpacked event. By 9pm, the covering on the devices was lifted and local influencers who didn't go for the Embargoed briefing got to try out the devices for the first time.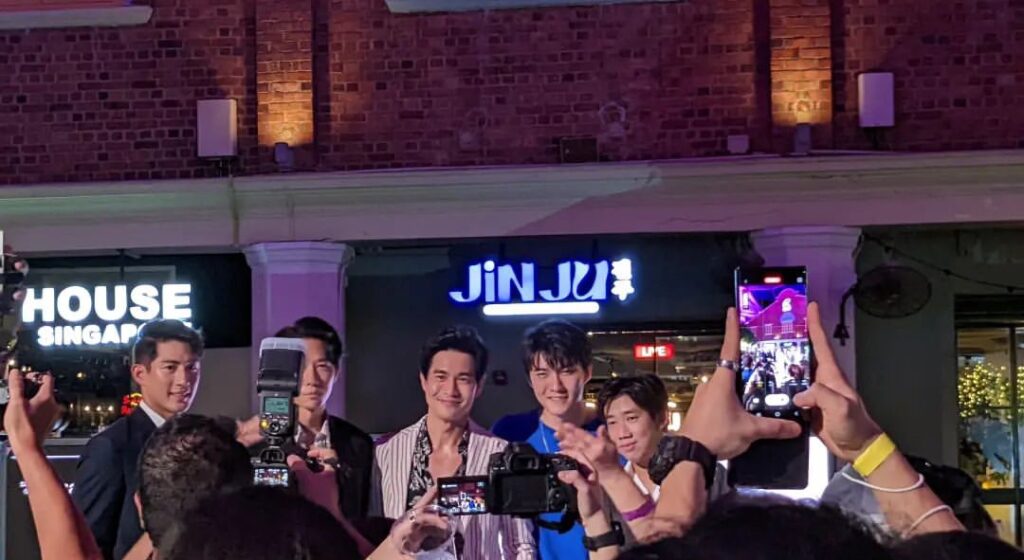 Around this time, Mediacorp artistes like Pierre Png, Desmond Tan, Ayden Sng started streaming in to pose for pictures around the devices at the table for promotion purposes. But hey, I snagged myself a selfie with Pierre Png if it matters.
It was quite a fun party overall, though the food could be better. Perhaps the delicious food from the embargo event set my expectations too high.
Nothing (25 August 2022)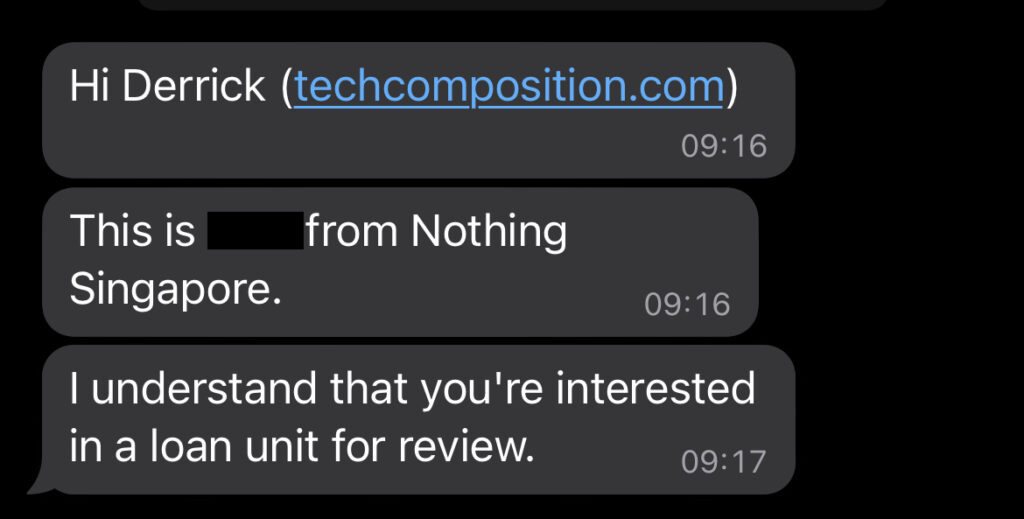 Around August was the launch of the Nothing Phone (1). Wanting to obtain a review unit, I cold emailed the PR department of Nothing and surprisingly got a response from them. As such, I was able to play with what was probably the coolest phone of 2022 with its Glyph Lights.
The PR rep was also kind enough to feature our posts and stories on their local Instagram page, reaching a wider audience.
Oppo (30 August 2022)

Our articles and posts were noticed by Oppo Singapore and they reached out to lend us the new Oppo Reno8 Pro with insanely large cameras. We also got to try out their super fast 80W charger and various AI capabilities. It is quite a good phone for its price.
View the full review here:
Google Embargoed Roundtable (30 September 2022)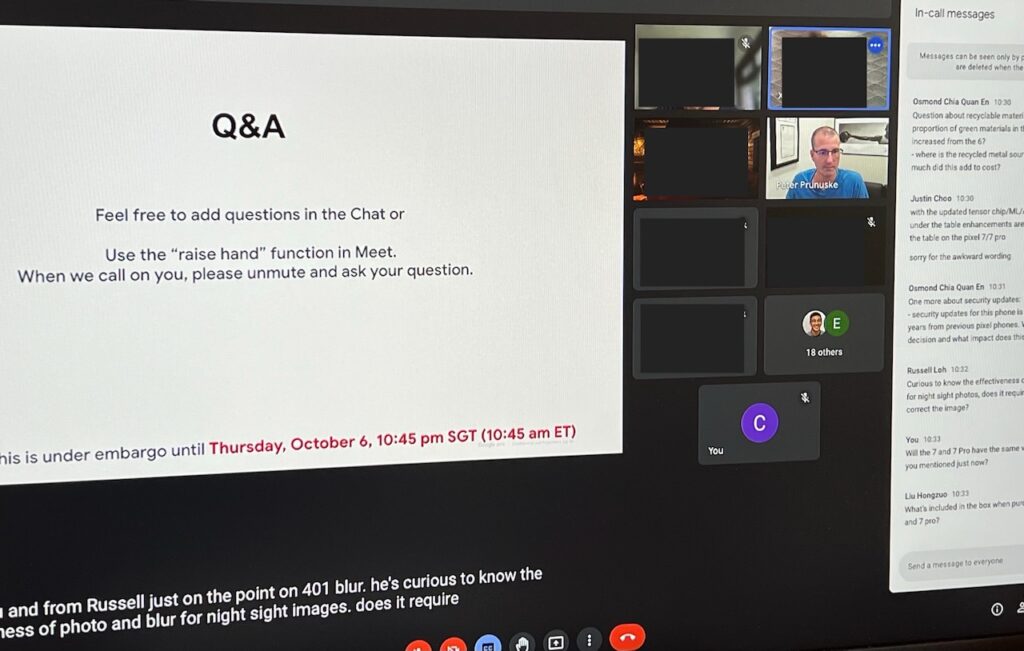 Next, I was invited by Google to their Pixel 7 and Pixel 7 Pro embargoed Roundtable, 7 days before the devices were due to be announced. We had the opportunity to interact with Peter Prunuske, the Senior Director of Product Management (Pixel Phones), and ask him product specific questions.
It was also one of my first experiences sitting in a virtual conference with like-minded media outlets talking tech.
Telum Media (1 November 2022)

Towards the end of the year, a Media Intelligence firm, Telum Media reached out to us to be part of their clients' mailing lists. Some of these clients include IBM, Revolut and Agoda. As a media member of the platform, we were offered plenty of media pitches and invitations to events that would not be possible without Telum.
IBM End-Of-Year Luncheon (13 December 2022)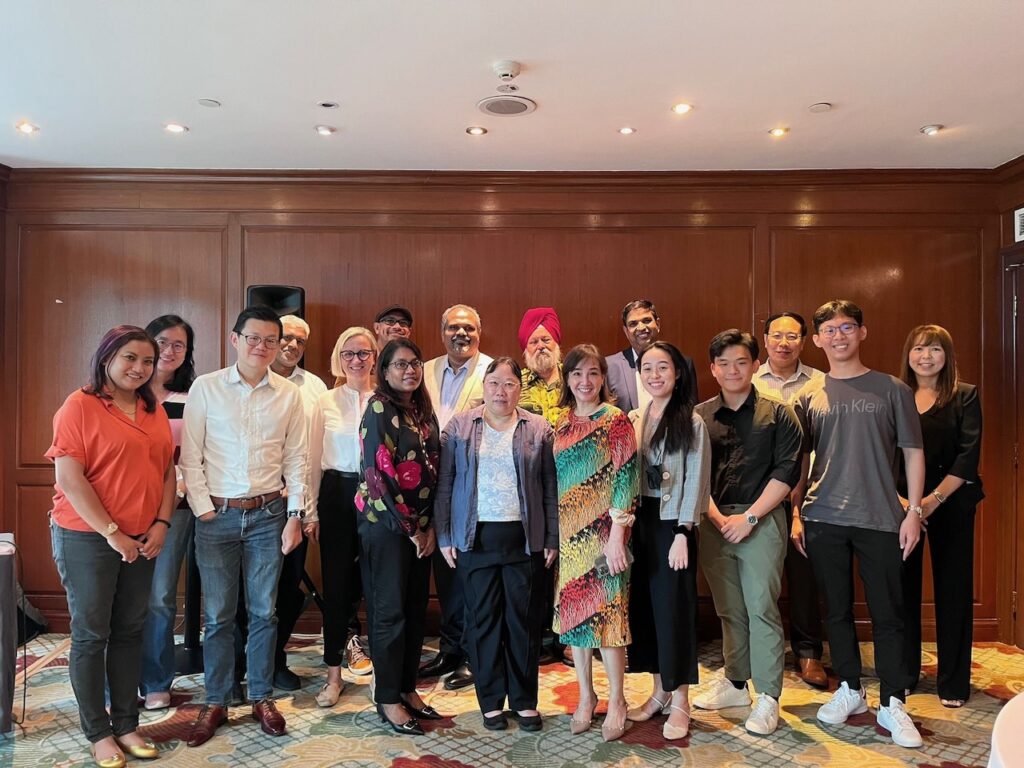 To close off the year, IBM hosted various media partners to their end-of-year Luncheon held at the Intercontinental Hotel. Funny story: The email mentioned that there was going to be a speech of some sort, and the dress code wasn't specified. So I assumed that it was going to be a medium scale gala-style lunch.
As such, me and Samuel (one of the assistants in Tech Composition) decided to come in Smart Casual attires. Lo and behold, It was a small scale event with about 4 round tables of media professionals and IBM executives. To make things worse, Samuel was the only one in the room wearing a T-shirt (You can probably spot him in the picture instantly).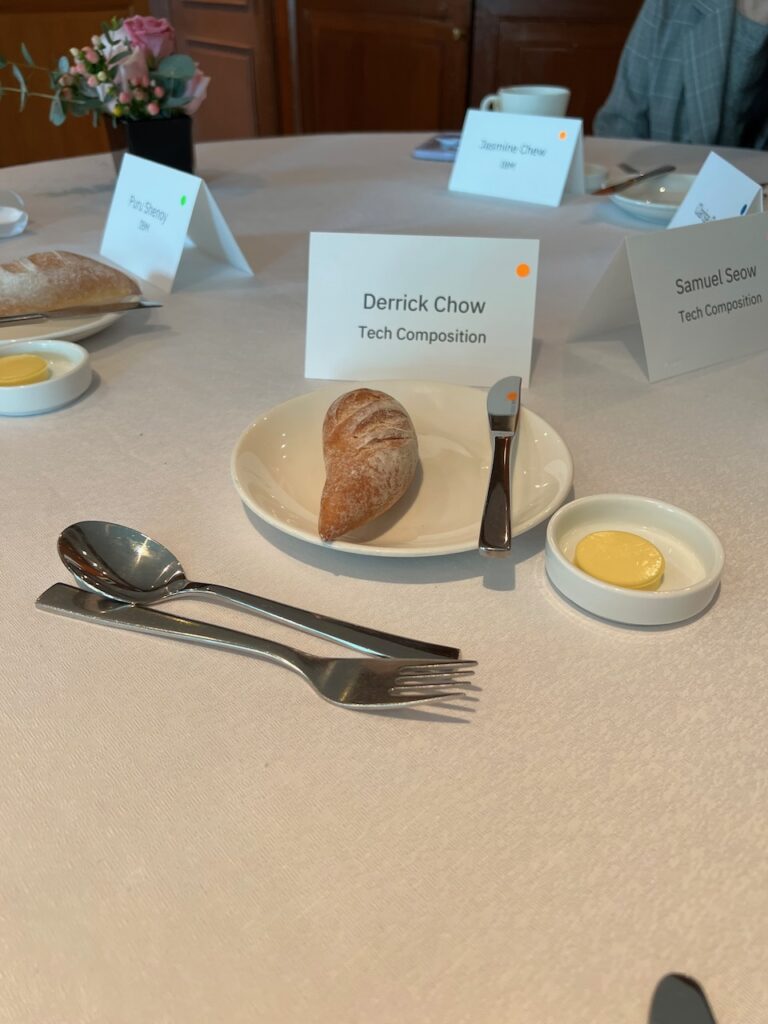 Samuel and I were seated at a table with Puru, the Chief Technology Officer, Principal Technical Sales Leader of IBM Singapore, Jasmine, a Content & Communications Specialist at IBM Singapore, and Clarise, a Publisher at Cxociety, a platform that engages the C Suite community through events and reports.
We were served with a decadent 4 course meal while we discussed tech trends and business outlook. It was definitely eye opening to hear first hand accounts from the top brass of IBM and what he did to achieve his current success.
Towards the end of the lunch, we were served with a mind bendingly good mango dessert as the conversation transitioned to a more casual one . Being the youngest people in the room, me and Samuel shamelessly asked the rest of the table for career advice, and possible opportunities to take advantage of.
Me and Samuel made a couple of connections with the IBM execs and media professionals over LinkedIn, and exchanged name cards with the attendees at our table. It was quite a fulfilling lunch, both intellectually and gastronomically.
Conclusion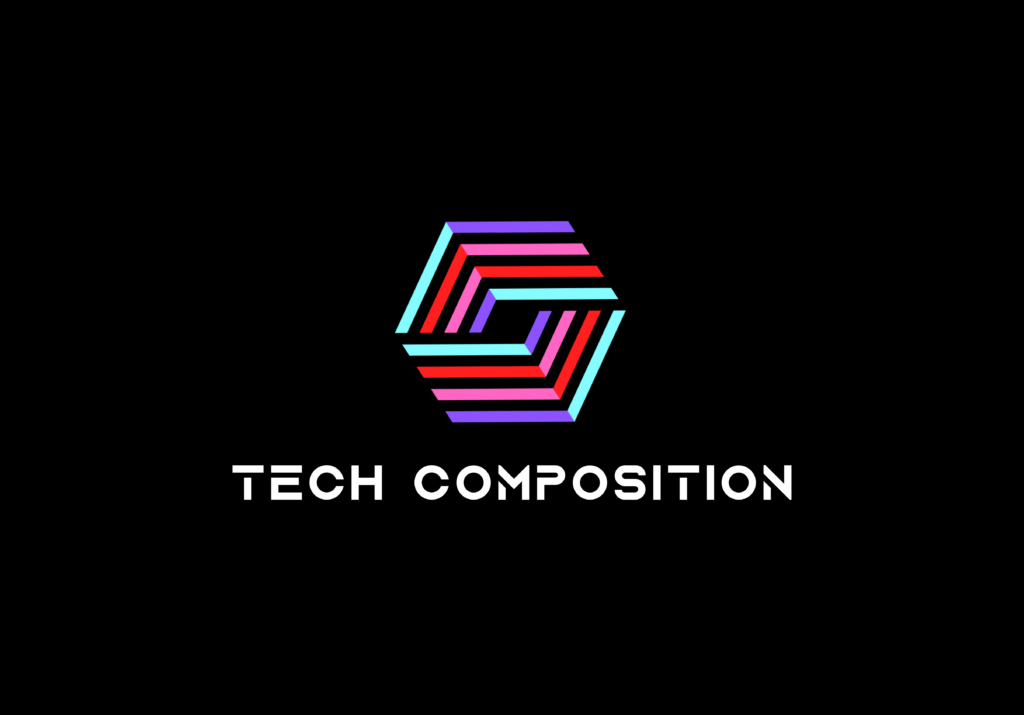 What a year right? Getting invited to media events for the first time, making connections with professionals in the field, and revelling at product launches, all for continuing to do what we love. Though our advertisement and referral revenue just slightly pays off the hosting and domain fees, I never once thought of shutting down the blog. 
My team and I will continue writing quality articles on the realm of tech, produce more short form videos on Instagram Reels and TikTok, and design engaging infographics for Instagram and Telegram, at zero cost to you.
What keeps us running is pure passion for tech, and the joy from seeing our articles being shared as sources of information on social media platforms like Twitter and Reddit. We will also continually review the quality of our work and update outdated articles as soon as possible.
If you are still reading this, I would just like to say thank you. Thank you for supporting Tech Composition and a team of spirited undergraduates. If you want to support the blog, just share our articles with your friends and be sure to follow our Instagram page for more updates to come.
As always, if you have any feedback towards the content put out by us, feel free to drop us an email at [email protected]. To more article views and exposure in 2023!
Get the latest in Tech with a Singaporean take, right on Telegram.
Subscribe

Derrick (Yip Hern) founded Tech Composition to provide valuable insights into the tech and finance world. He loves to scour the web for the best deals and embark on software projects during his free time, a typical geek, right?