The Reno series is Oppo's Midrange lineup of phones with a strong focus on the camera system. Starting at S$799, it goes up against competitors like the Nothing Phone (1) ($769) and Pixel 6a (S$749). 
This year's iteration of the Reno8 series comes in 2 models: The Reno8, and the Reno8 Pro. The notable difference between the 2 is the dedicated Neural Processing Unit for more performant AI enhancements to images and videos.
| | | |
| --- | --- | --- |
| | Reno8 | Reno8 Pro |
| Screen | 6.4" 1080p | 6.7" 1080p |
| Max Refresh Rate (Hz) | 90 non variable | 120 non variable |
| Cameras | Main 50MP IMX-766 Wide 8MP IMX355Macro 2MPFront 32 MP IMX709 | Main 50MP IMX-766 Wide 8MP IMX355Macro 2MPFront 32 MP IMX709 |
| Processor | Dimensity 1300 | Dimensity 8100-MAX |
| Neural Processing Unit | – | MariSilicon X |
| Memory/Storage (GB) | 8 + 256 | 8/12 + 256 |
| Battery (mAh) | 4500 | 4500 |
| Charging Speed | 80W, charger included | 80W, charger included |
| Price (S$) | 799 | 1099 |
Table of Specifications for Oppo Reno8 and Oppo Reno8 Pro
Both models contain the exact same camera system, so it's curious to see how distinct the images are, with the added NPU. The processor also gets a bump to the Dimensity 8100-MAX for faster performance.
Compared to Samsung's fastest 40W and Huawei's fastest 66W mobile charger, Oppo's 80W charger dwarfs both of them in terms of speed. Best part is, they're included in the box.
Is the Reno8 Pro all cameras and nothing else given that Oppo reserves their latest and greatest for their flagship Find series? Let's see how the Reno8 Pro stacks up against the stiff competition as a worthy all rounder.
Unboxing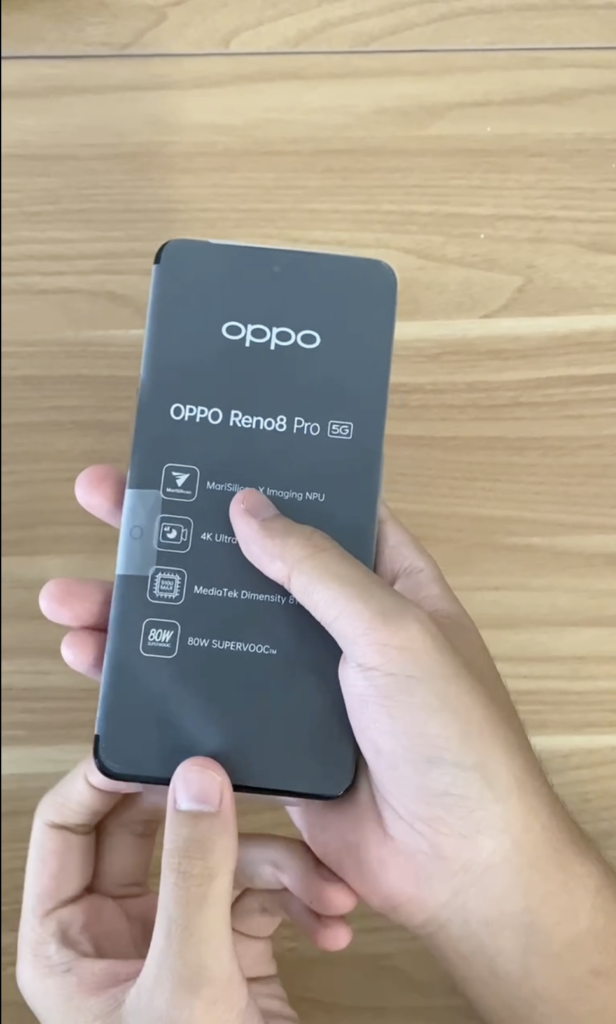 Unboxing the Oppo Reno8 Pro 5G, it comes in a sleek unibody design with two camera lenses on its back. Its front features paper thin bezels with a small hole punch for its front camera that maximises screen space on its 6.7-inch display.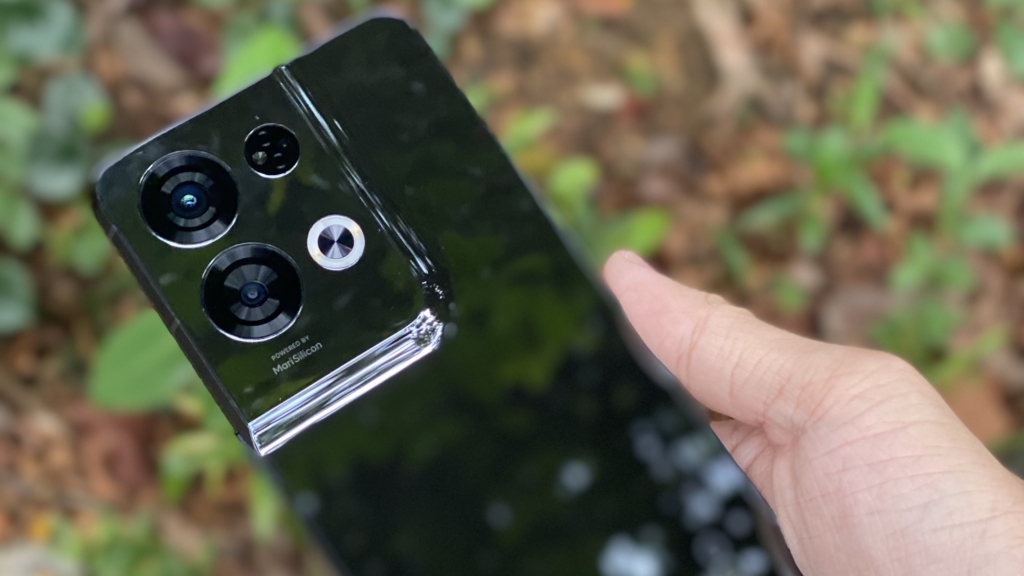 The design of the Oppo Reno8 Pro 5G is quite modern. The phone felt thin in my hands at 7.33mm and light to carry around with a weight of 183g. The way that Oppo deals with the massive protruding camera lenses at the back by slightly curving both sections of the glass is quite nice.
Even though the phone is certainly pretty to look at, I would recommend using the Reno8 Pro with a case. That's because the glass on the back can be a fingerprint magnet, especially if you have sweaty hands like me.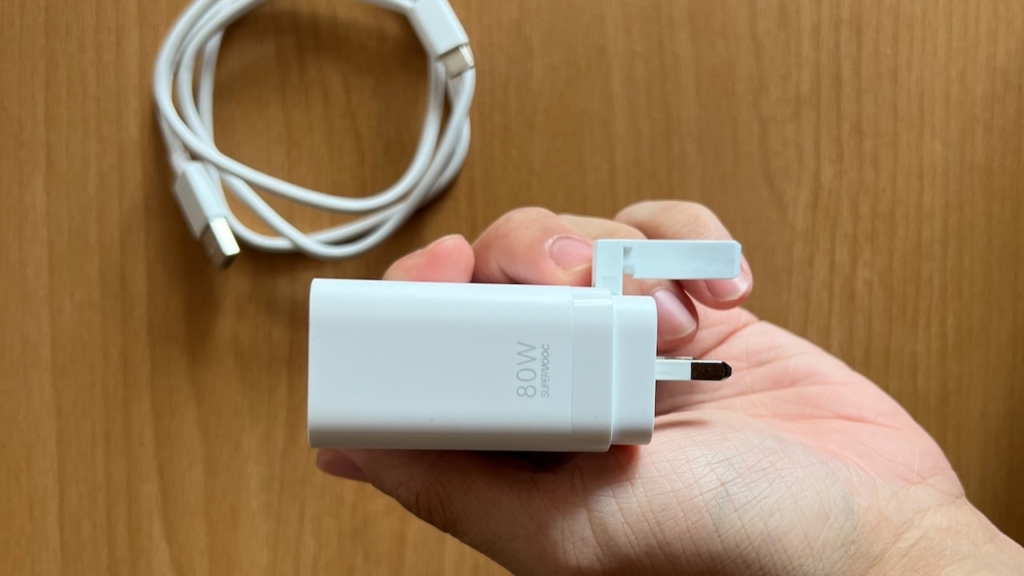 Oh look, what is that? An included Fast Charging brick, something 90% of companies don't include despite vehemently promoting their fast charging speeds. Props to Oppo for including an 80W charger in the box.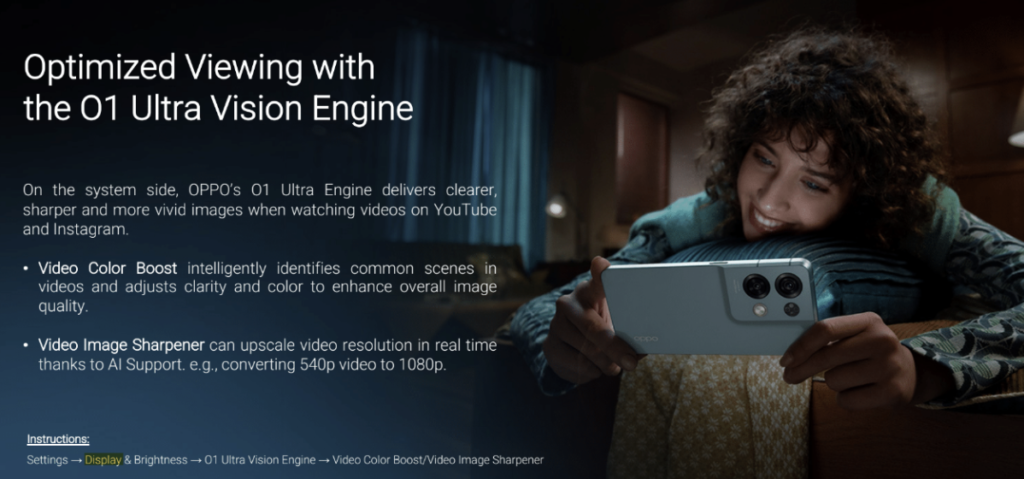 Switching on the phone, the display carries a 120hz OLED display with a FHD resolution of 2412×1080. The display supports HDR with Oppo's O1 ultra engine that allows for Video Colour Boost and Video Image Sharpener to allow a better video viewing experience. It is also certified to support Amazon HDR and Netflix HD settings if you are a fan of those video-streaming platforms.
The set-up process following is short and simple, given the Reno8 Pro runs on ColorOS12.1 based on Android 12. (As of the time of testing) Although given that Android 13 was subsequently released, later models would likely support an update on ColorOS 13.
What really was note-worthy was the fingerprint system on the Reno8 Pro; the under-display fingerprint sensor was faster than what I had expected coming onto a phone at this price point. So much so that tapping on the sensor accidentally would occasionally unlock the phone. It also features facial recognition unlock like most smartphones do today, nothing too crazy.
Air Gestures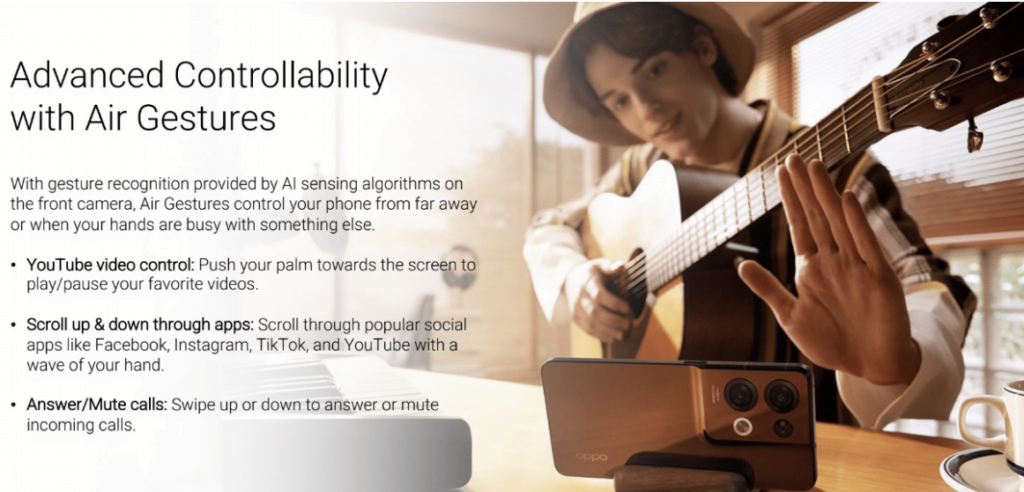 Oppo's Reno8 Pro also comes with new Air Gestures that Oppo claims to add advanced controllability to the way we use our phones when there is a need to use our phones from far away, especially if there is a need to use our phones. This is done through AI sensing algorithms that recognise gestures.
For applications of such a feature, Oppo says that Air Gestures could help in Youtube Video Control, scrolling up and down through apps, as well as answering and muting calls. Well it certainly is not new with Air Actions being a feature on the Galaxy S22 Ultra, Oppo's feature differs in that no S pen is required for the feature to work.
Although sounding promising, I found the feature to be far from perfect. Although it does work, I often found that I needed to place my hands way too close to the screen for the sensors to come into effect. So much so that I began to question the need for my hands to use a feature. 
In fact, it was such a distance where I could simply just tap the screen to pause videos instead or to scroll through apps instead. There is also a notable delay for your hands to go through the whole action for the sensor to detect gestures as opposed to, well, just tapping on the screen like how smartphones are meant to work. 
Overall, Air Gestures just feel more gimmicky as something to sprout up hype, rather than a realistic feature that will bring much value to consumers.
Performance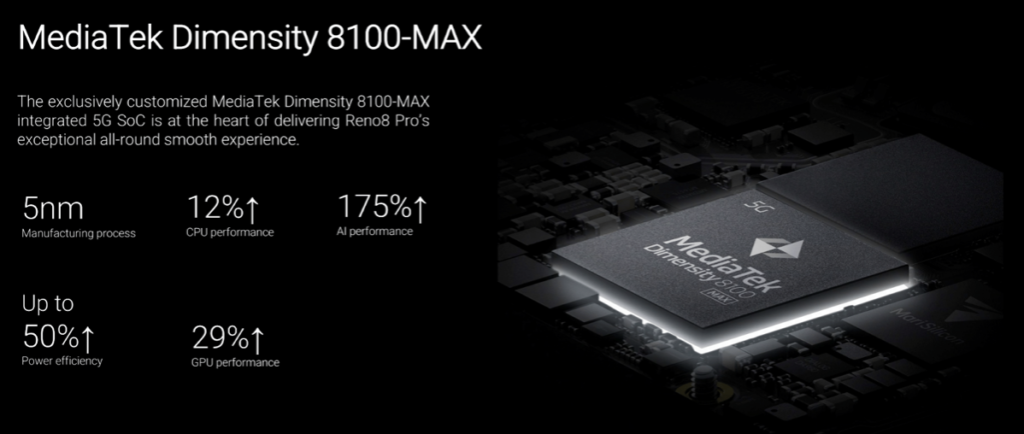 Moving on to its Internals, the Reno8 Pro is powered by MeditaTek's Dimensity 8100 max which is an octa core CPU that enables it to support 5G network speeds. Oppo claims that this 5nm chip will deliver up to 12% increase in CPU performance, 175% increase in AI performance, and a 29% increase in GPU performance while being up to 50% more power efficient than the Reno7 Pro.
To evaluate Oppo's claims of better internal performance for the Reno8 Pro, we ran a number of benchmarks and below are the results. To give you an idea of the score, we also included past benchmarks of the Google Pixel 6a and the Nothing Phone (1) for comparison.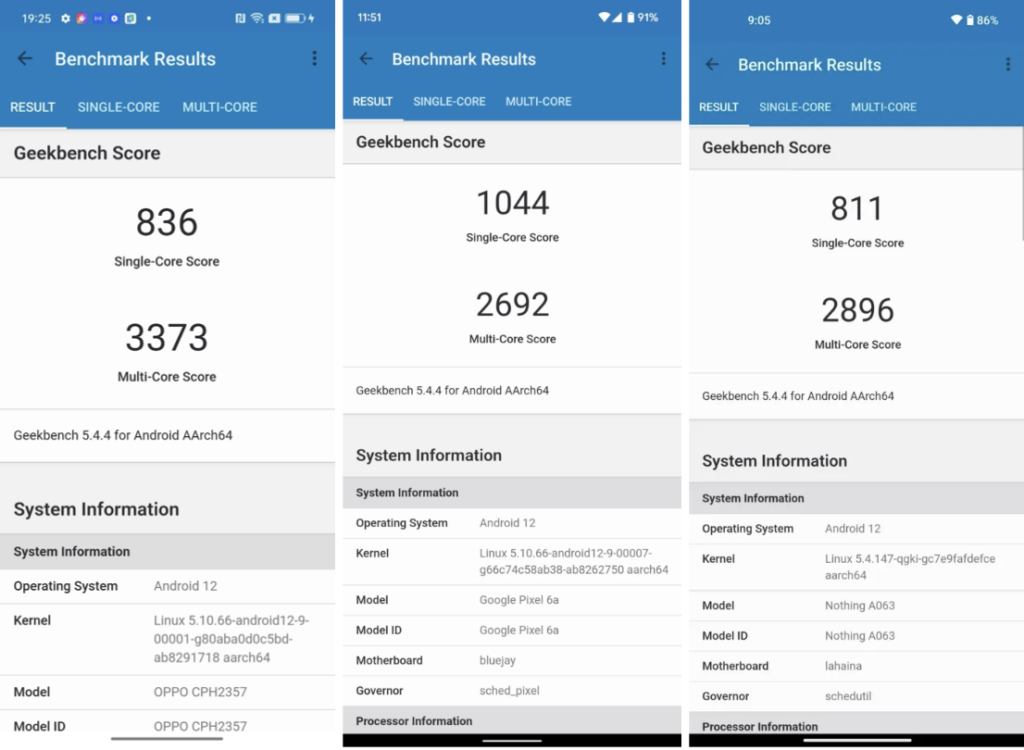 The Oppo Reno8 Pro delivers a higher multi-core score on Geekbench (CPU Performance) as compared to the Google Pixel 6a and the Nothing Phone (1) with our data from previous reviews. Though, it is not surprising given that the Reno8 Pro does come at a higher price where higher performance ought to be expected.
While in Wild Life Extreme (GPU Performance), the Google Pixel 6a comes out ahead with the Nothing Phone (1) coming in last.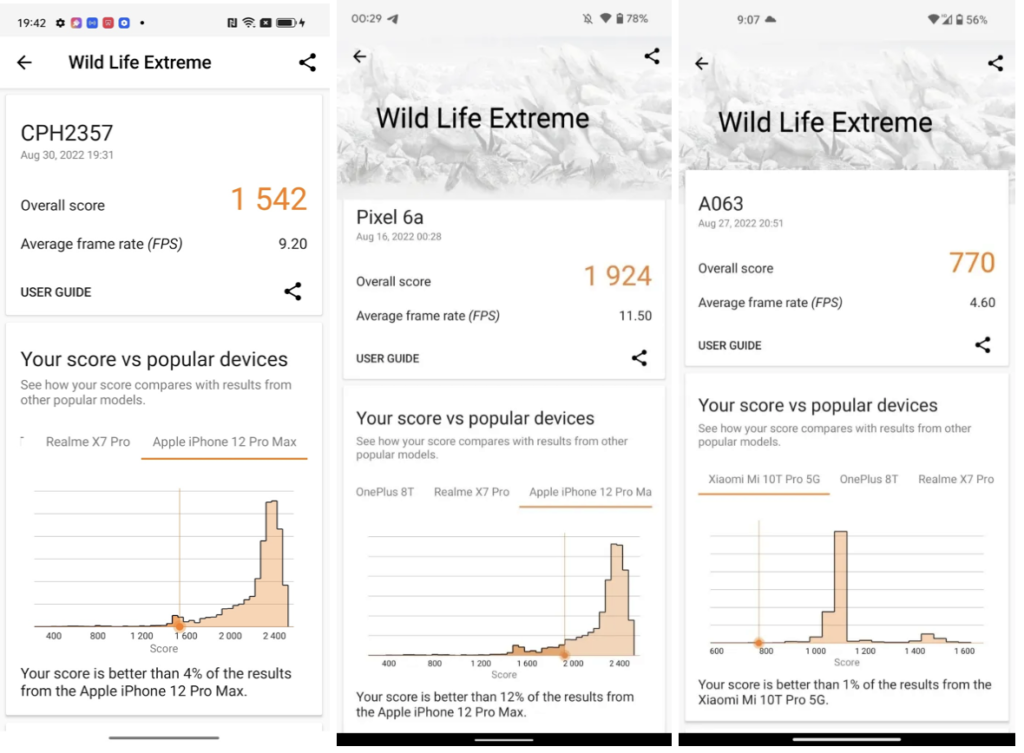 While for real-use-case scenarios, the Oppo Reno8 Pro handles Genshin Impact confidently with a near-smooth 49 FPS performance. Although past the minimum 30 FPS playable performance, it certainly is not too outstanding. It should handle most games just fine.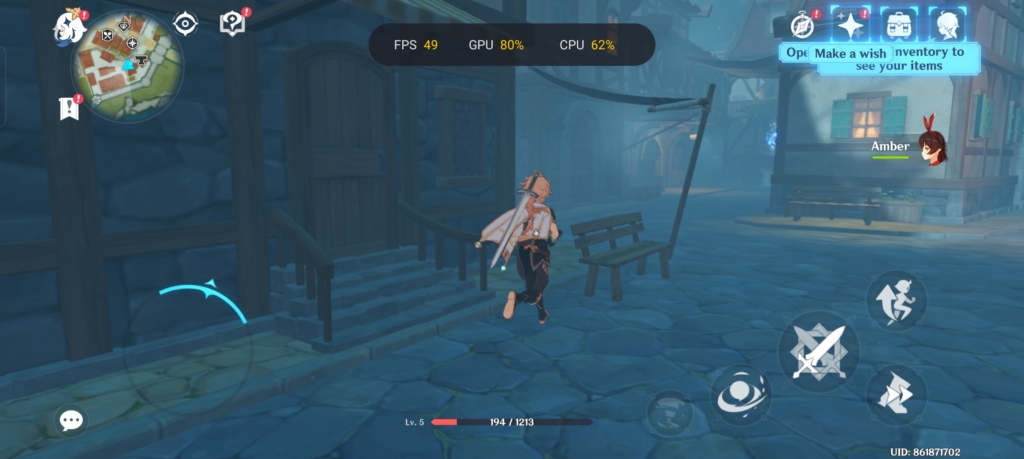 Oppo claims a 2.2x cooling area on the phone for better sustained performance and a 45% Ultra-conductive graphite thermal conductivity compared with ordinary graphite. Sure enough, the phone didn't get too hot even when pushing it to its limits.
Camera
Now moving on to the main section of the review where the majority of Oppo's marketing was focused on, the Reno8 Pro's camera system.
This year's Reno8 Pro retains the same excellent camera sensors that the Reno7 Pro had with Dual Sony Flagship Sensors(IMX766&IMX709). The new features that the Reno8 Pro has for its camera system is instead powered by Oppo's self-developed imaging NP, MariSiliconX, that comes new on the Reno8 Pro.
MariSilicon X is based on a 6nm process technology which OPPO claims to deliver super-efficient AI computing power at up to 18 Trillion Operations per Second (18TOPS), higher than Apple A15's 15.8TOPS. Oppo also claims that it delivers best-in-class power efficiency at 11.6TOPS/W, with an 11.16 times increase in power efficiency over last year's Reno7 Pro in performing AI noise reduction on 4K 30FPS videos. 
By undertaking real-time, lossless processing in the RAW domain, Oppo says that MariSilicon X can perform advanced AI processing to capture 4K video with up to 20 bit ultra dynamic range and an 8dB signal-to-noise ratio improvement. 
Well, the photos that I managed to take certainly did prove that Oppo's marketing around its camera on the Reno8 Pro certainly is valid. The photos I managed to take on the Reno8 Pro were simply stunning and well past my expectations for a smartphone at this price point. 
Taking photos of the vast greenery in Singapore, the photos reflected the rich contrast and sharp details of the subjects taken. The camera system also includes an AI image enhancement feature that you can toggle on and off. 
As a personal preference, I preferred to toggle this option off because I found that the tool would oftentimes cause the colours to become oversaturated. I included pictures with the both settings toggled on and off for a comparison below. Tap the images for the full resolution version.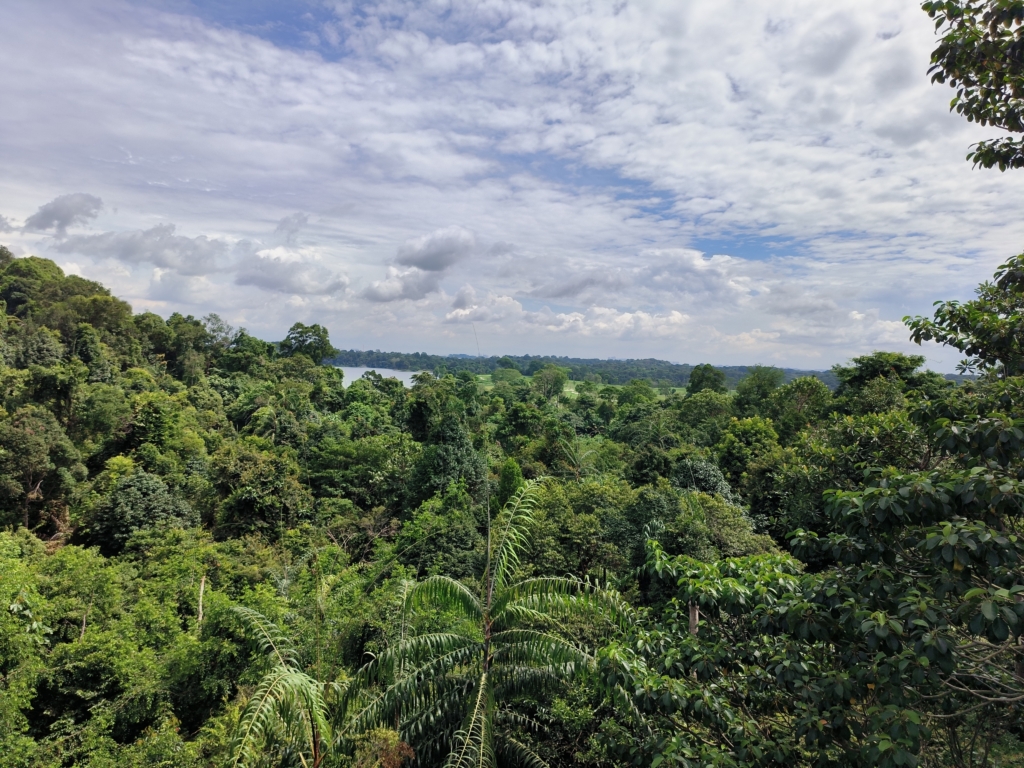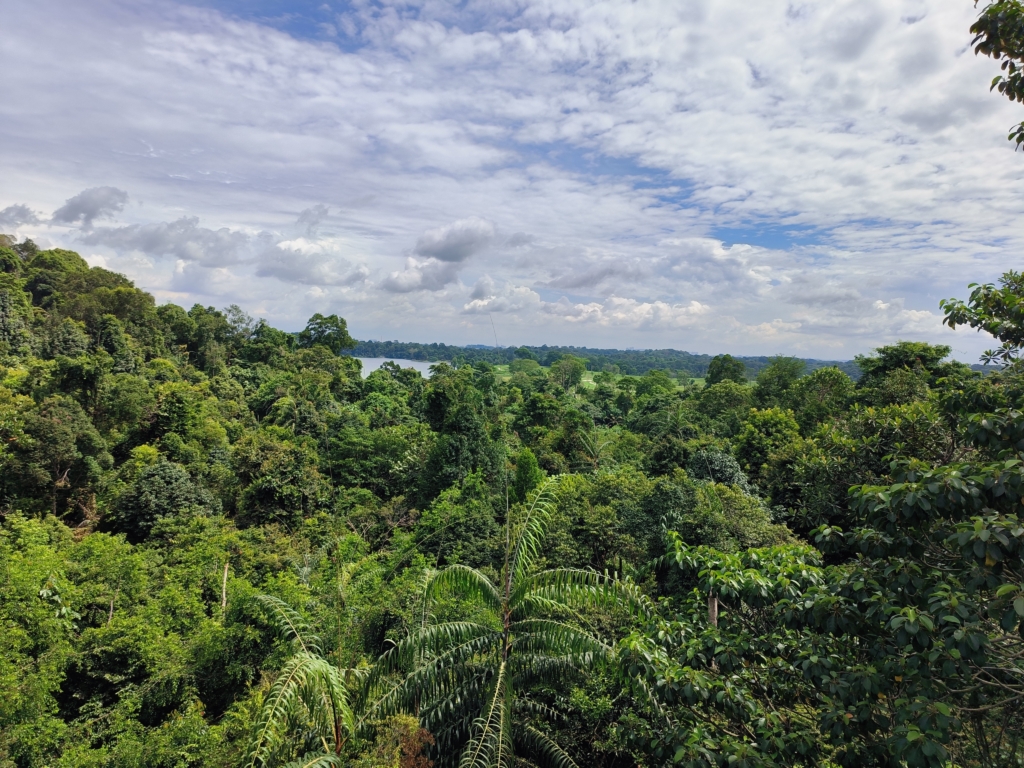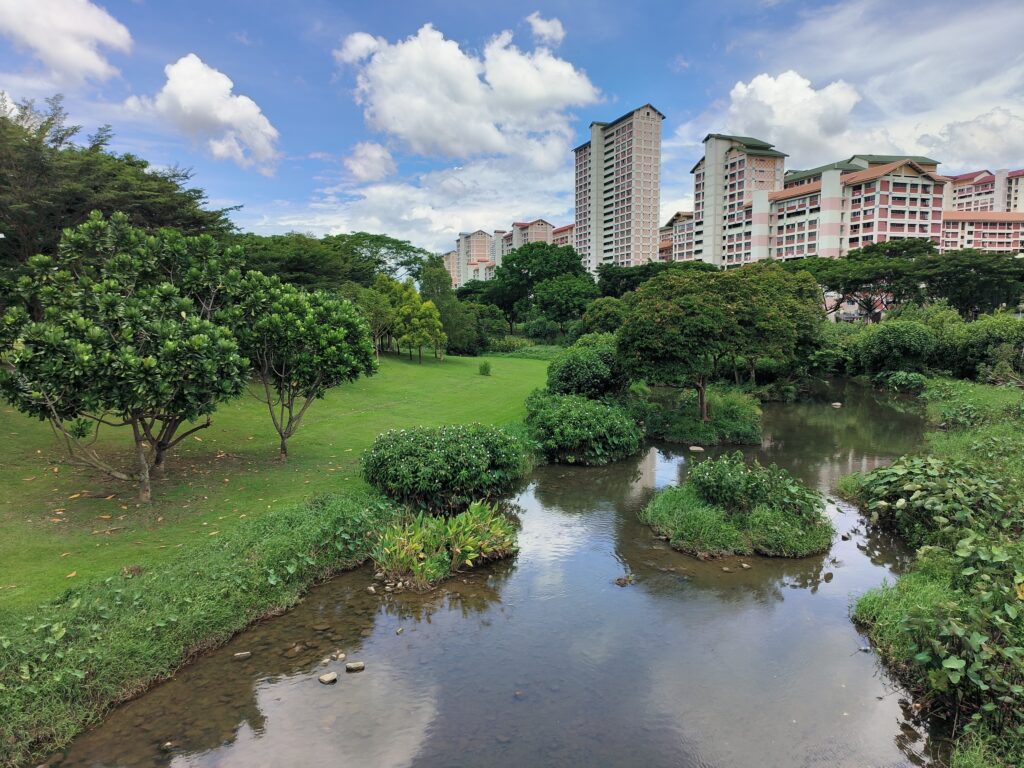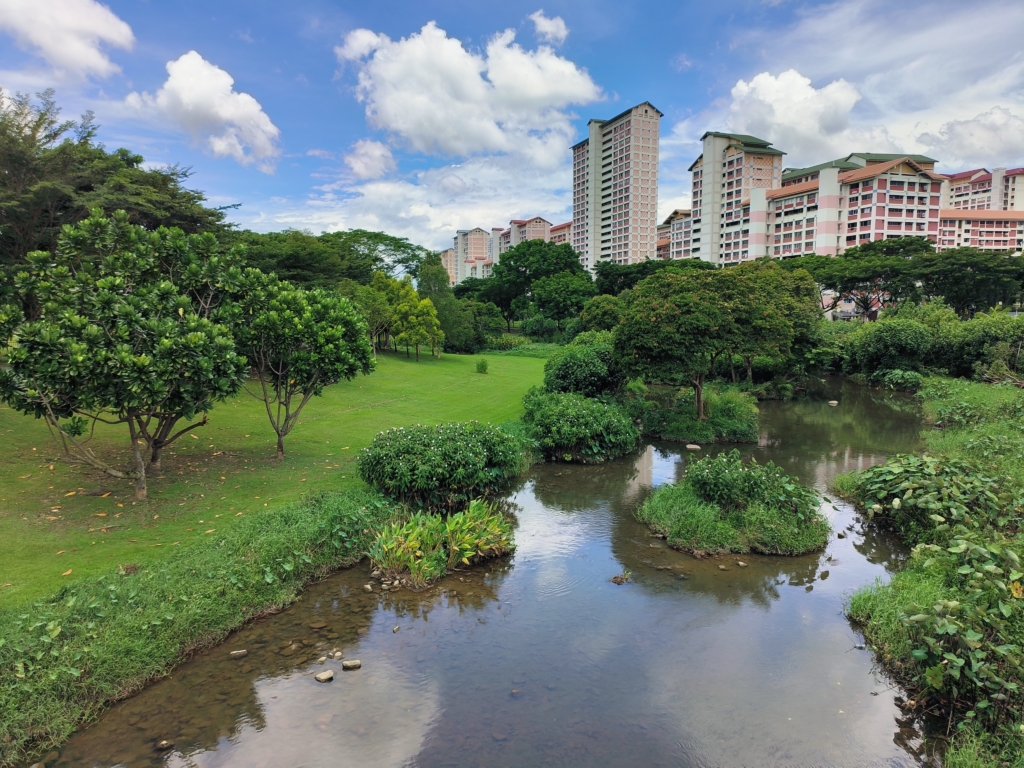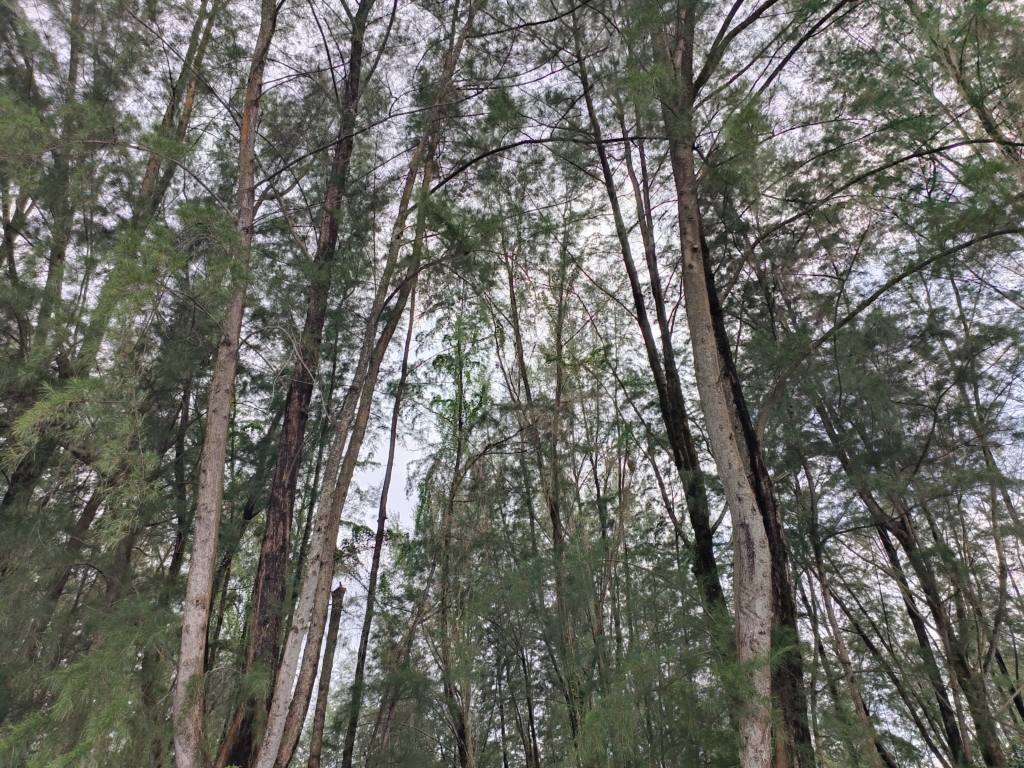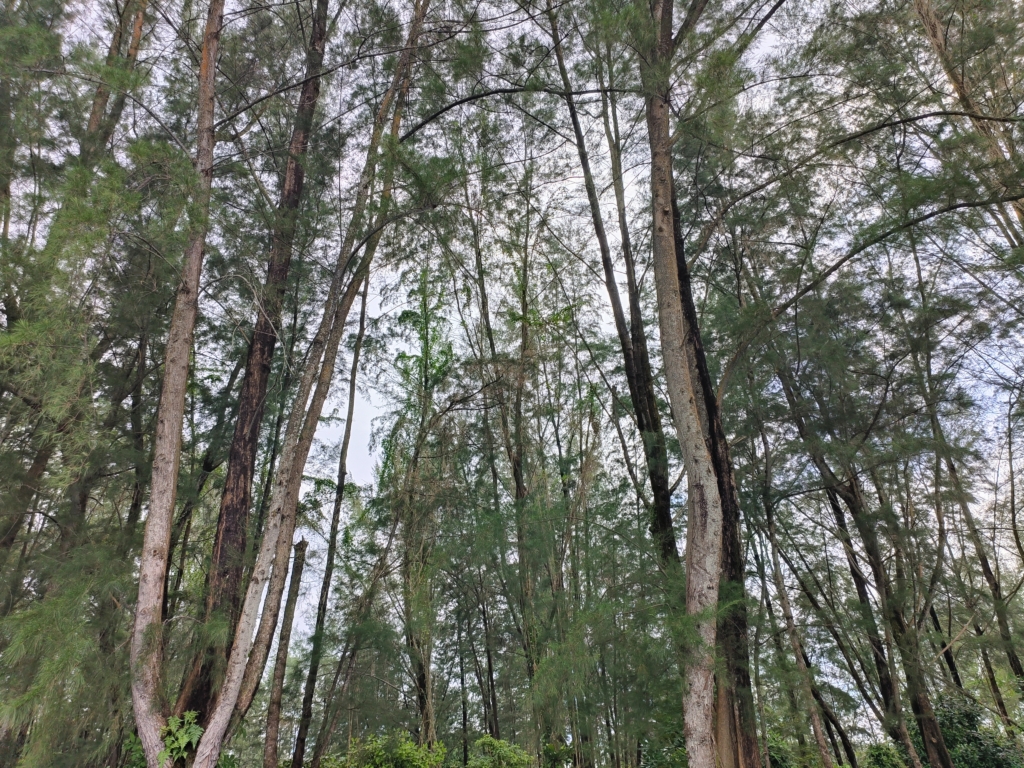 AI Mode in general brightens up the images and pumps up the saturation. Most of the time, it is somewhat reasonable in its enhancements. But sometimes the AI over-processes the images to the point it looks unnatural.
The night-mode capability of the Reno8 Pro enhanced by its imaging NP, the MariSiliconX, had simply worked wonders. The night-time photography on the Reno8 Pro was simply a joy to behold, producing wonderful images.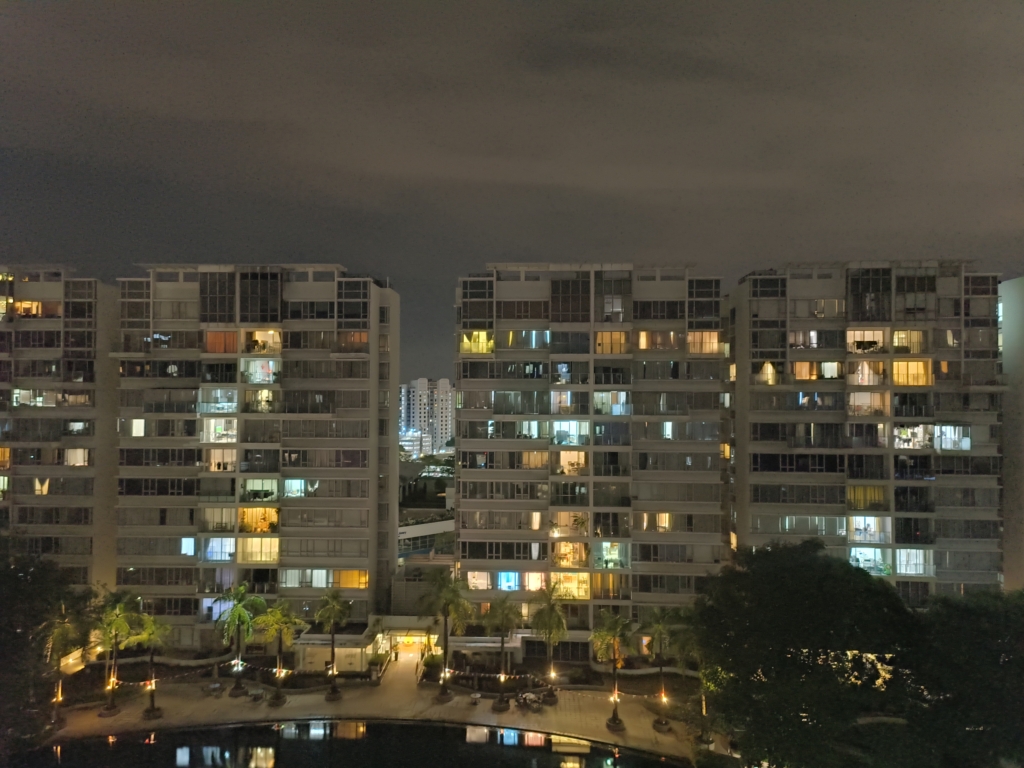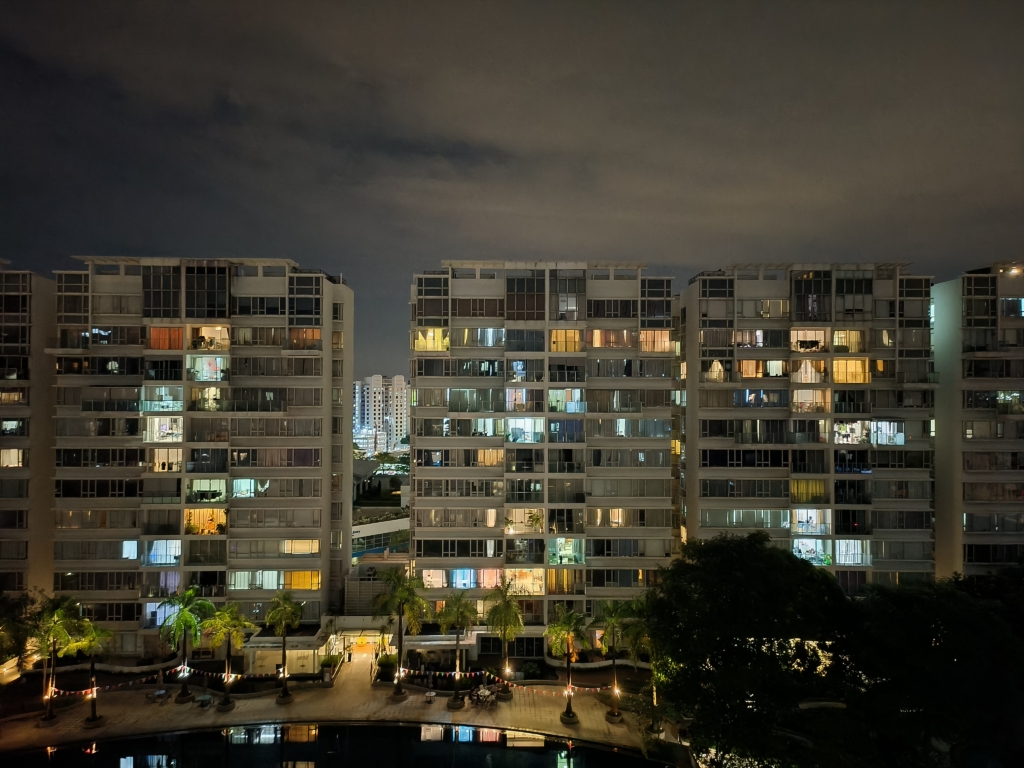 The AI brightens up the image to allow it to capture more details while not over-exposing existing light sources in the photos. The images below are taken with and without night-mode on, to showcase its effects.
The front camera also features Sony's 32MP IMX709 sensor to allow it to show increased clarity and more natural skin colours through a natural portrait retouching to produce excellent-looking selfies. The front camera does carry a super strong built-in camera filter effect that makes you look much more attractive and less realistic.
For me, it tended to remove any pimples I had on my face to give me milky smooth skin. While I did look much better, I did not personally like the filter because it was simply too not life-like for me. I know what I look like and the photos clearly could not reflect that well. Also, there was not a way to turn off the natural filter that I was able to find.   
Well, that was a personal opinion of mine and I understand that others may find such a feature more appealing. Especially if you are a fan of posting selfies on social media, where you may require less need to touch-up or edit your photos before posting them online.
Battery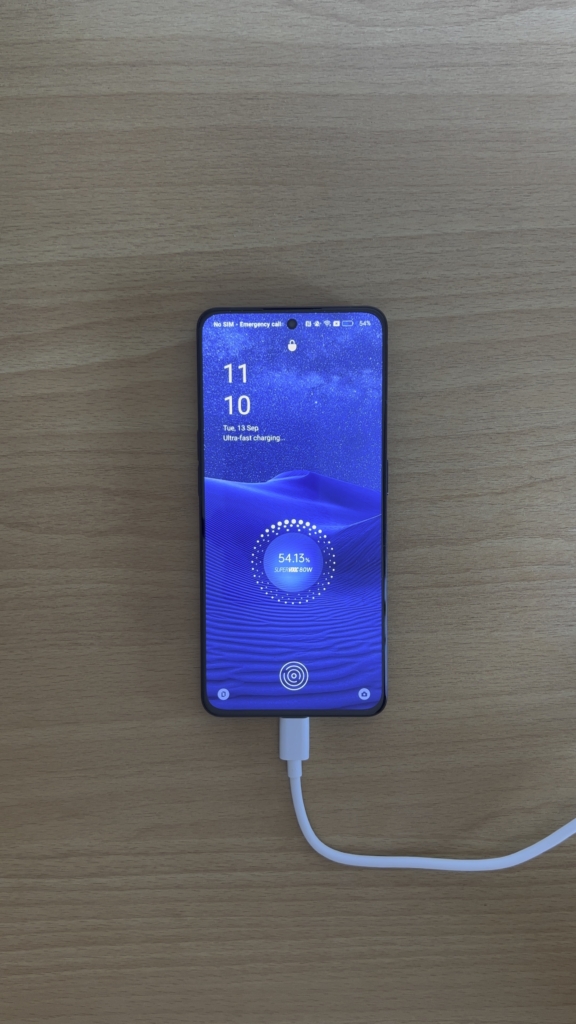 As for the battery-life, I found that the 4500 mAh battery in the Reno8 Pro was more than enough to get me through during the day with light usage and some photography. 
If such was not enough for you, there are also ways to extend your battery life if you are in a pinch. You can turn down the refresh rate of the display from 120hz (default) to 60 hz. You can also use Oppo's very useful charging feature where you can use the new 80W charging brick to deliver a 11 mins charge to 50% or to extend your gaming time by 2 hours with a 5-min charge.
In my own testing, the battery got from 20 to 50% in less 10 minutes, much faster than most supported charging speeds out there. Of course as the battery gets filled up, charging speed will decrease accordingly to prevent putting additional strain on the battery.
Oppo also claims that its new battery can support 1,600 Charge-discharge cycles that would lead to a battery life of 4 years on what it calls Average daily usage. Understandably, we were not able to put this down to the test with such a short review period. I guess we just have to take Oppo's words for now.
Conclusion
With its new features, Oppo has also gone ahead and increased the price of this year's Reno8 Pro 5G to $1099 from $999 for last year's Reno7 Pro 5G. 
That places its well above the price point as compared to its competitors with Samsung's S21 FE 5G at $828, Google's Pixel 6a at $799 or OnePlus's Nord 2T 5G at $699 and even the Nothing Phone (1) at S$769. The question that then comes about is whether the Reno8 Pro 5G deserves the value that comes with the higher price.
Well, I found that it certainly does live up to the price-tag. The Reno8 Pro is certainly feature-rich with a good display, good internals, great front and Main rear cameras, and an enjoyable fingerprint sensor. 
Although it does have its short-comings like the bloated software and a tendency to oversaturate images compared to other flagships, it is still worth considering when you are shopping for a mid-range phone with a good camera around this price point.
Zack is a technology enthusiast who is concerned with how the growing trends of digitalisation is affecting consumers. With his time at Tech Composition, Zack aims to explore the interconnectedness between consumer choice and corporate product development, while not forgetting the latest and greatest of technological products out there. Zack will be bringing more news, technological guides and reviews, that he hopes will be able to impact your lives for the better, to you soon.
P.S. He is camera-shy and wishes to retain his anonymity