The Google Pixel 7 Pro represents the best of Google's Pixel lineup. Google has continued to bank on the somewhat more successful formula of equipping their less performant in-house chip (compared to the best Snapdragon) with dedicated AI enhancements and hitting the sweet S$1299 price point. 
It may not be as speedy as the S$1648 iPhone 14 Pro or the S$1568 Samsung Galaxy S22 Ultra, but it is no slouch in performance. While Google didn't release any percentage performance gains from the new Tensor G2 chip, they promised that the chip would offer better security and helpful features for photo and quality.
New features such as the 30X Super Res zoom utilises some AI magicry to fuse pixels from preceding, lower magnification lenses provide a detailed image from afar, the new Macro Focus allows close up subjects to be taken from the ultrawide lens, and Cinematic Blur enables a dramatic bokeh effect on videos.
And the list of new features goes on. In my two weeks of daily driving the PIxel 7 Pro, I am pleased to report that it was an excellent experience. Let's dive into everything you need to know about this phone.
Unboxing + Specs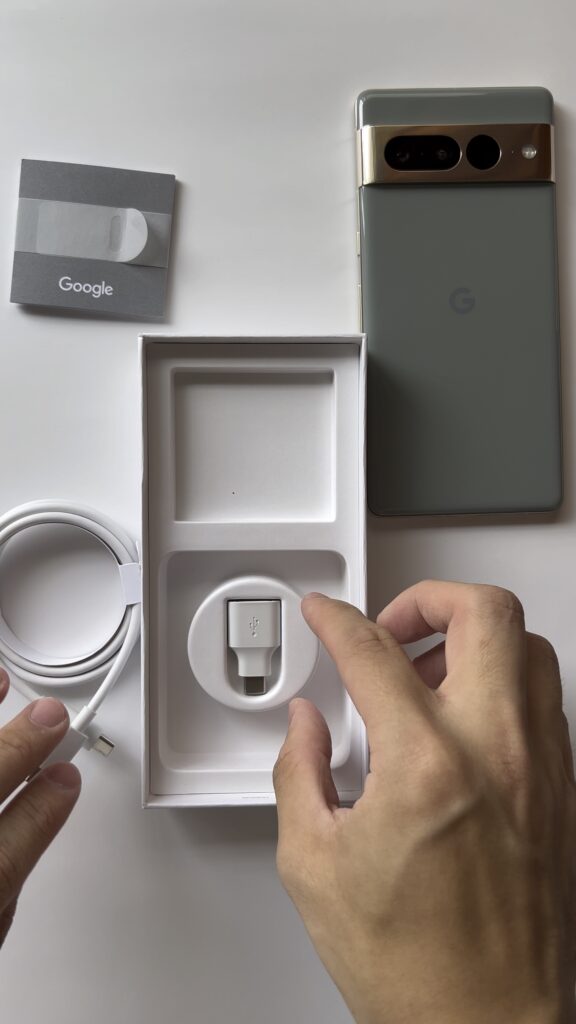 The Pixel 7 Pro came in a flat box, and like any other modern smartphone, no charging brick is included. What you have is a 1m USB C to C cable, a USB C to USB A adapter, and a quick start guide.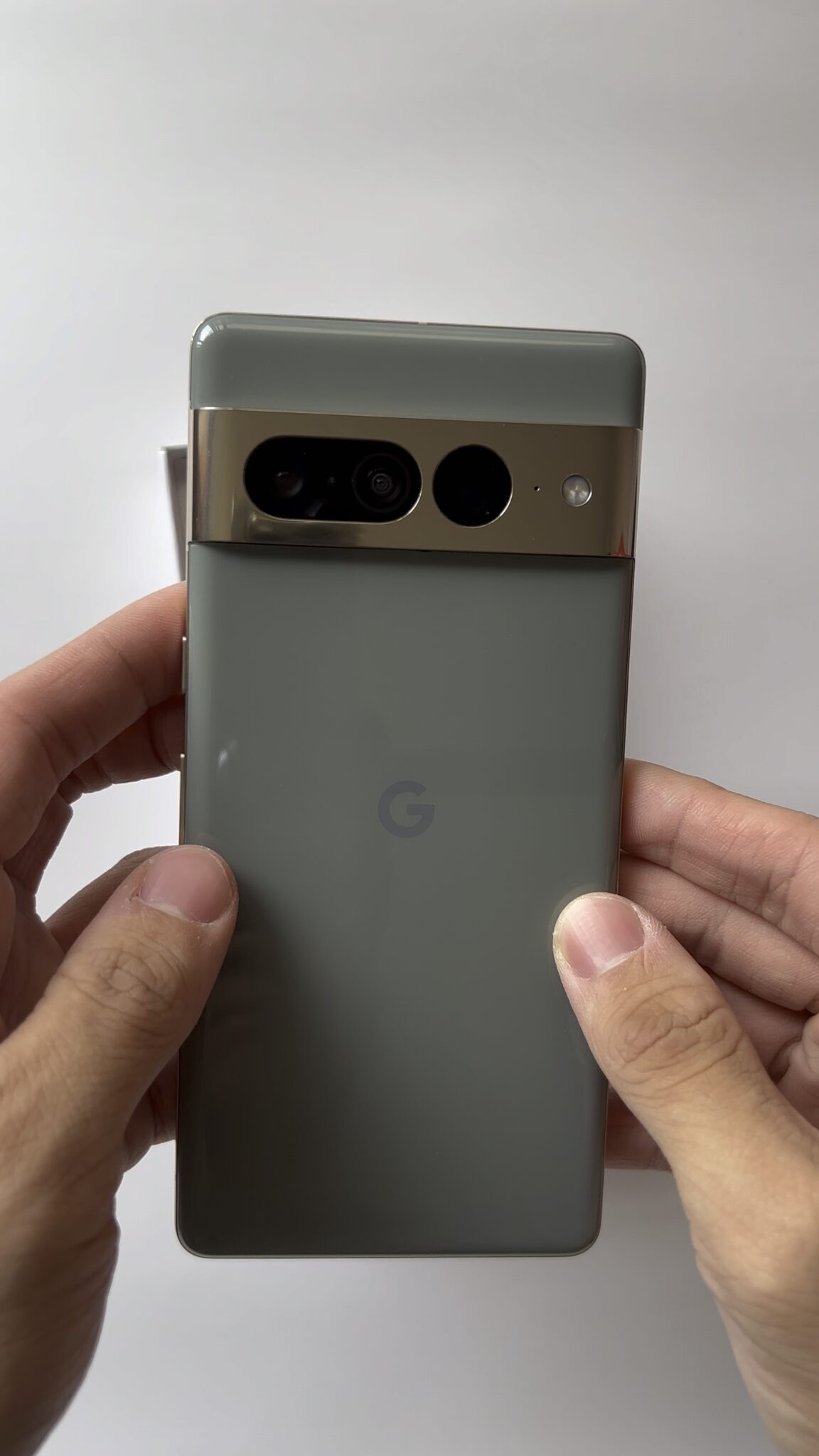 As I picked up the device, I'm greeted with a new two toned finish on the camera visor instead of the boring black on the Pixel 6 Series. The Hazel Pixel 7 Pro that I got features a reflective rose gold camera frame that extends seamlessly to the sides of the device.
The back of the device is teal coloured, giving a stark contrast from the shiny rose gold. I personally really dig this design over the Pixel 6 Series as it gives the phone more colour and personality. For context, last year's Pixels all had black camera frames that attempted to hide the camera lenses, when there's not really a need to.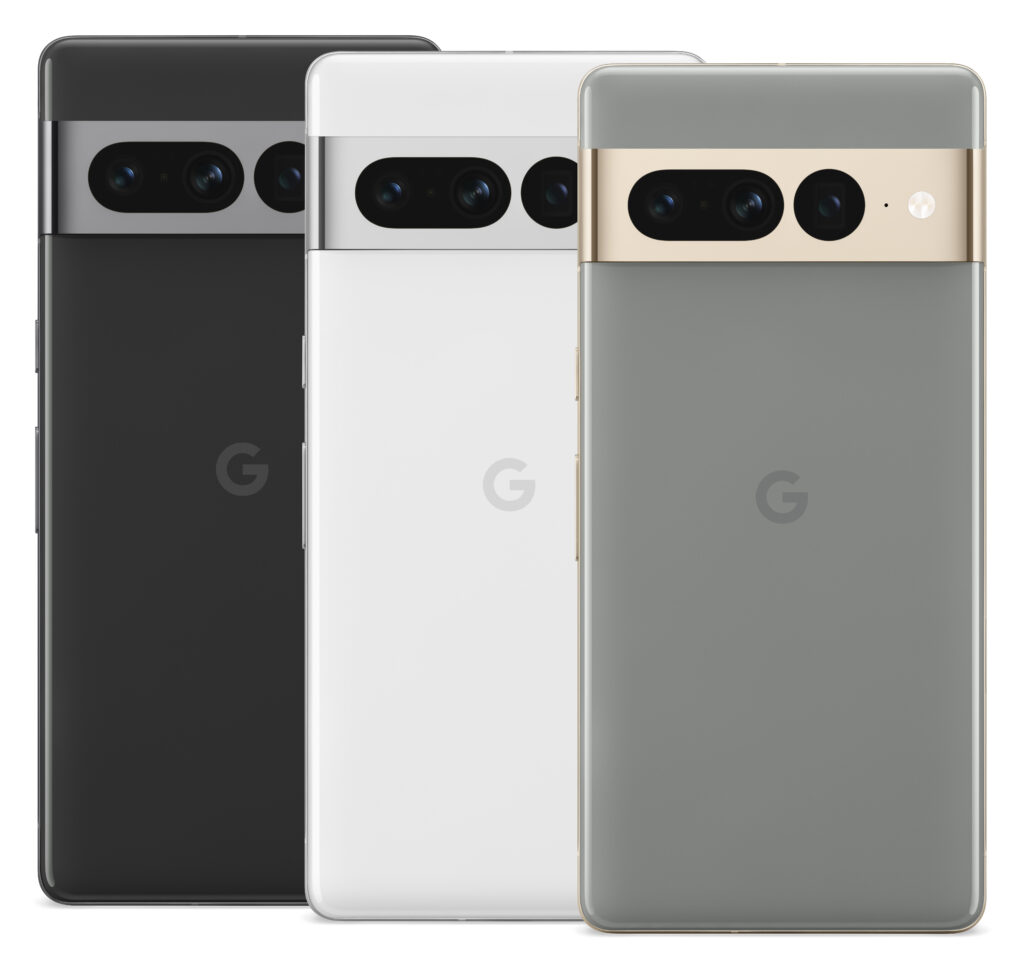 The other colours, Snow and Obsidian don't provide as much contrast, but still look pretty great when compared to the previous generation.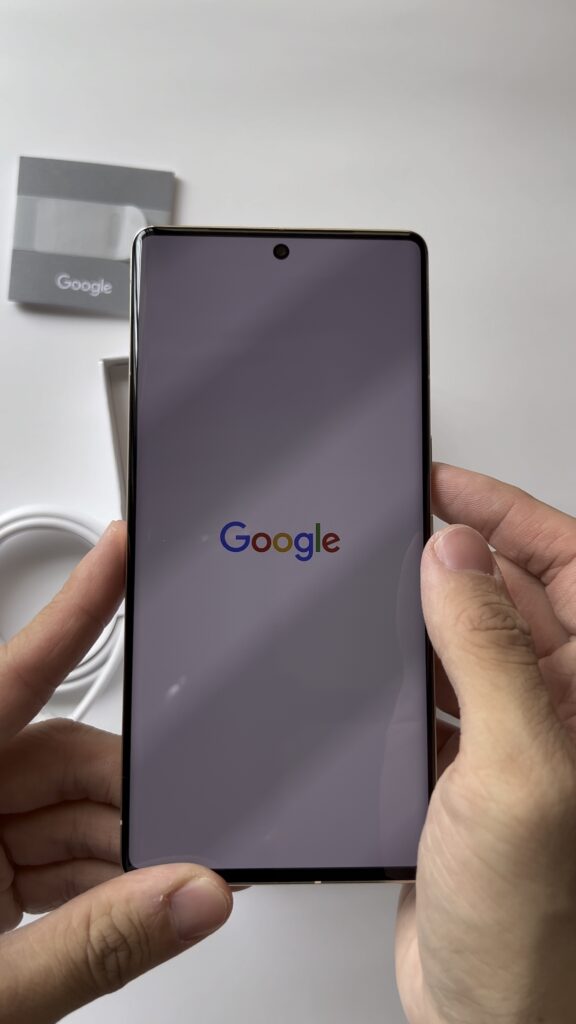 The front of the massive 6.7" display still has a holepunch camera, no dynamic islands or anything crazy. The sides of the display are curved ever so slightly to give off the edge to edge look. Thankfully, it's not overdone, and I never had any accidental touch inputs. 
Now let's talk specs. What does this year's Pixel 7 Pro bring to the table when compared to last year's flagship? It's quite a lot.
Pixel 7 Pro
Pixel 6 Pro
Display
6.7" QHD+ 120Hz LTPO, up to 1500 nits peak brightness
6.7" QHD+ 120Hz LTPO, up to 1200 nits peak brightness
Processor
Tensor G2
Tensor
Authentication Methods
Under Display Fingerprint sensor + Face Unlock
Under Display Fingerprint Sensor
Camera
50 MP Main (same as Pixel 6 Pro)
48 MP Telephoto with 5X Optical Zoom and 30X Super Res Zoom 
12 MP UltraWide with autofocus and Macro Focus
Cinematic Blur
50 MP Main
48 MP Telephoto with 4X Optical Zoom and 20X Super Res Zoom 
12 MP UltraWide
No Cinematic Blur
Memory / Storage (For Singapore)
12 GB / 128 GB (All colours)12 GB / 256 GB (Only Obsidian)
12 GB / 128 GB (All colours
Battery
5000 mAh with 30 W Fast Charging
5000 mAh with 30 W Fast Charging
Retail Price
S$1299 / S$1449
S$1299
Table Of Comparison Between Pixel 6 Pro and Pixel 7 Pro
This year's flagship Pixel sports a 300 nits brighter display at its peak, introduces a new Face unlock authentication method, improved camera system with the new Macro Focus and Cinematic blur modes. These features are already found on last year's iPhone 13 Pro, so Google is basically playing catch up here.
Other than that, I'm glad that Google kept the price at S$1299, effectively undercutting the iPhone 14 Pro and Samsung Galaxy S22 Ultra with respect to the camera features to price ratio.
Face Unlock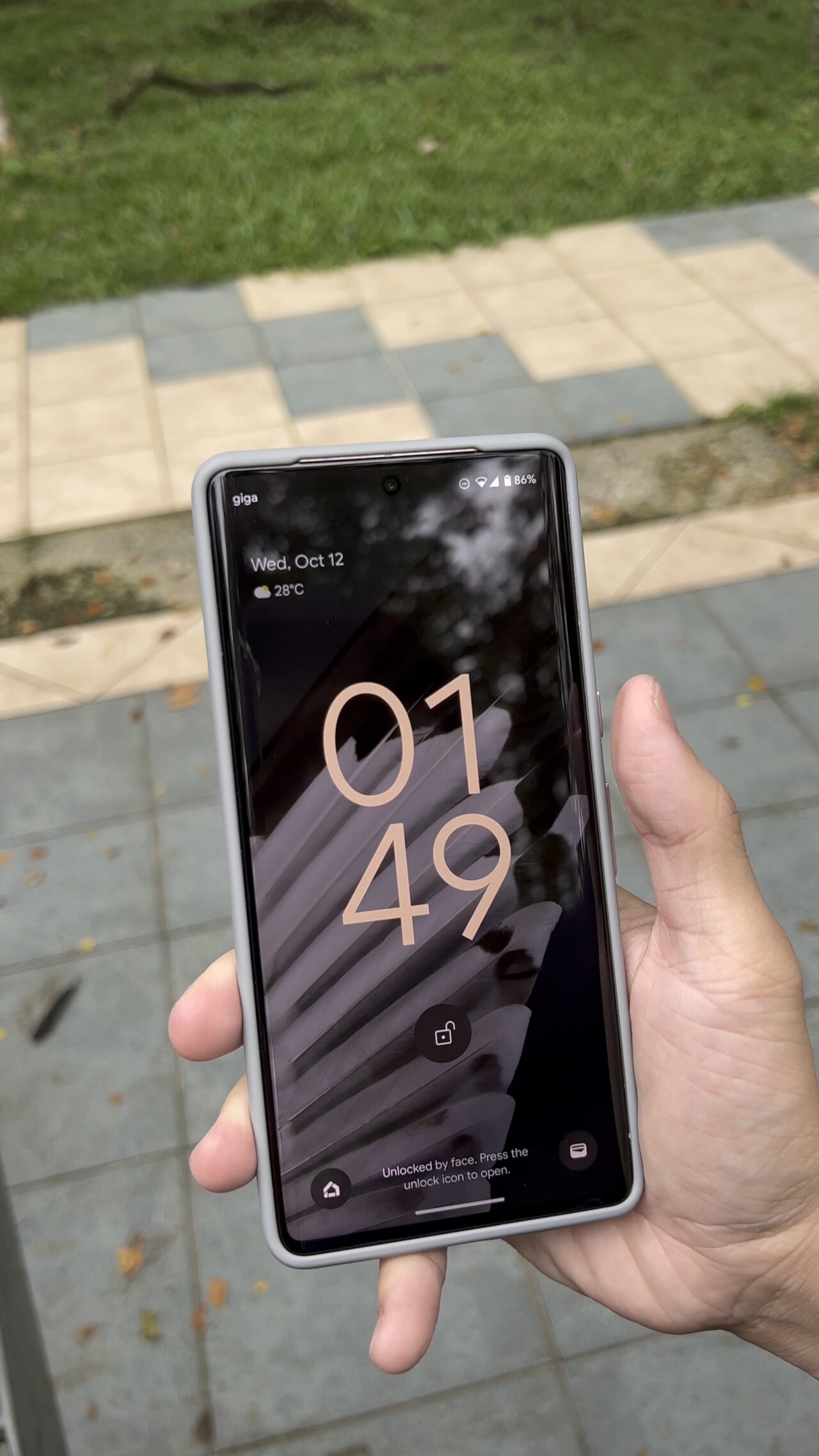 One of the new features on Pixel 7 Pro is Face Unlock. Face Unlock allows you to unlock your phone even faster, before waiting for the under display Fingerprint sensor to light up. It works great most of the time, and the wide angle of detection makes it seamless. 
By default, you are required to tap the fingerprint sensor even after the face detection, which made no sense to me, thus, I opted to skip the lock screen in the settings. This Face Unlock feature is purely for unlocking the device, so app authentication and Google Pay will still only accept your fingerprint.
Unlike Apple's Face ID on the newer iPhones, Face Unlock will not work with a mask on, which is becoming less of an inconvenience since Singapore is slowly doing away with mask mandates. On instances where masks are required, you can only rely on the adequately speedy Fingerprint Sensor.
To be clear, Face Unlock has been on Android phones since a decade ago, but somehow slowly abolished along the way due to the lack of security. The Pixel 7 Pro's Face Unlock requires attention and your eyes to be open for authentication and it doesn't get fooled by images. In case you're wondering, no, you can't set up your face with a mask on.
Photo Unblur

The next big feature enabled by the Tensor G2 chip is Photo Unblur. Leveraging on the Tensor G2's AI enhancement abilities, the phone is able to improve blurry photos by reducing noise, and using machine learning models to replace relevant pixels. 
Long story short, you can unblur any (yes, any) image in your gallery, even when it's not taken using the Pixel 7 Pro, with just a few taps in the stock Photos app. The results are pretty great.
In order to put Photo Unblur to the test, I first took an image of my Razer mouse while shaking the camera as shown on top, then hit Unblur within the editing menu. After a few seconds, the edges of the mouse were sharpened, and noise was significantly reduced. It wasn't able to unblur the light strip on the mouse though.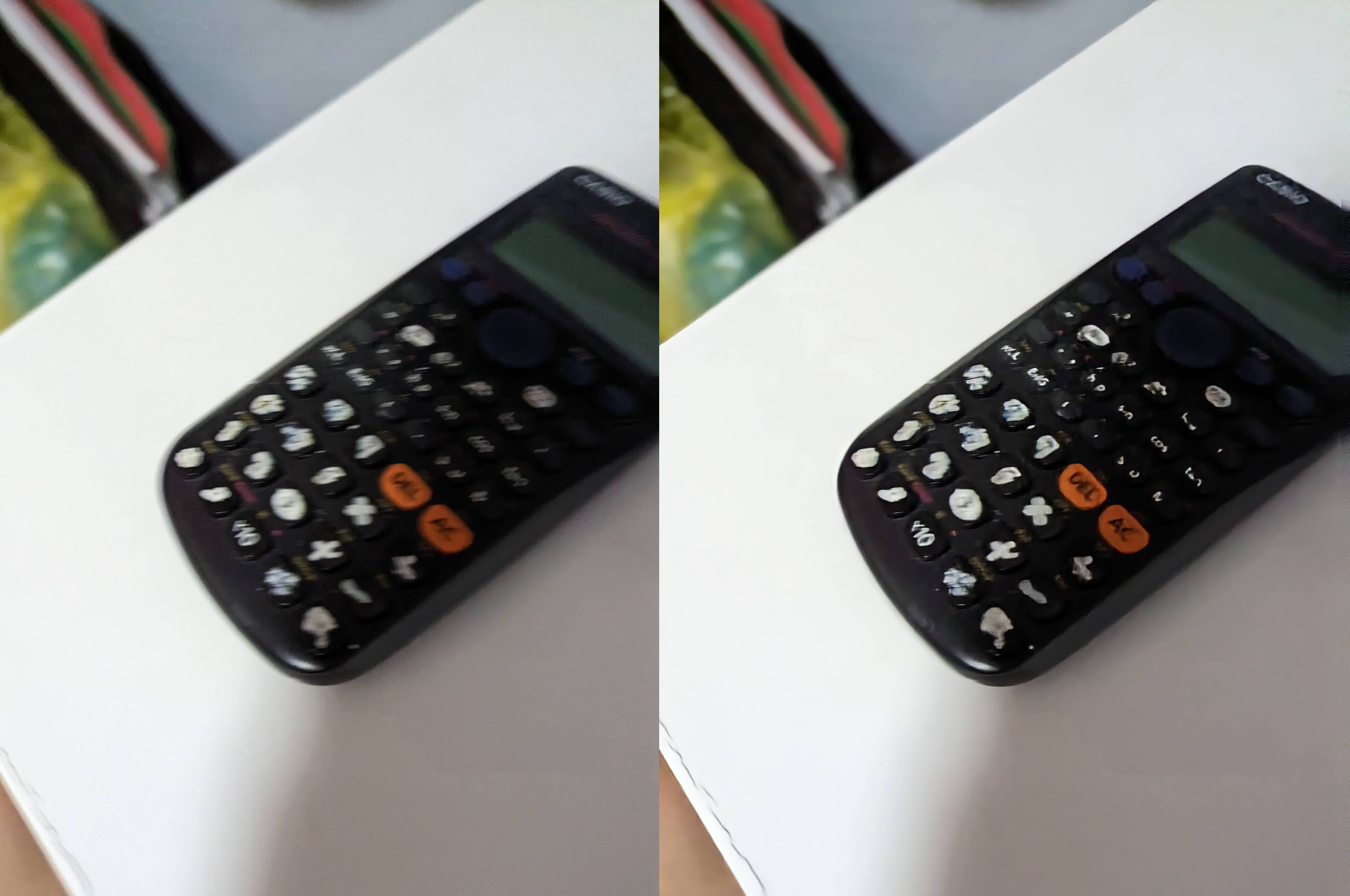 Next, I used the same technique to get a blurry photo out of my banged up calculator of 9 years. After enhancement, the keys of the calculator were dramatically sharpened and were really accurate .The "tan" function remained as "tan" and the white splotch of correction tape fluid remained well, a white circle.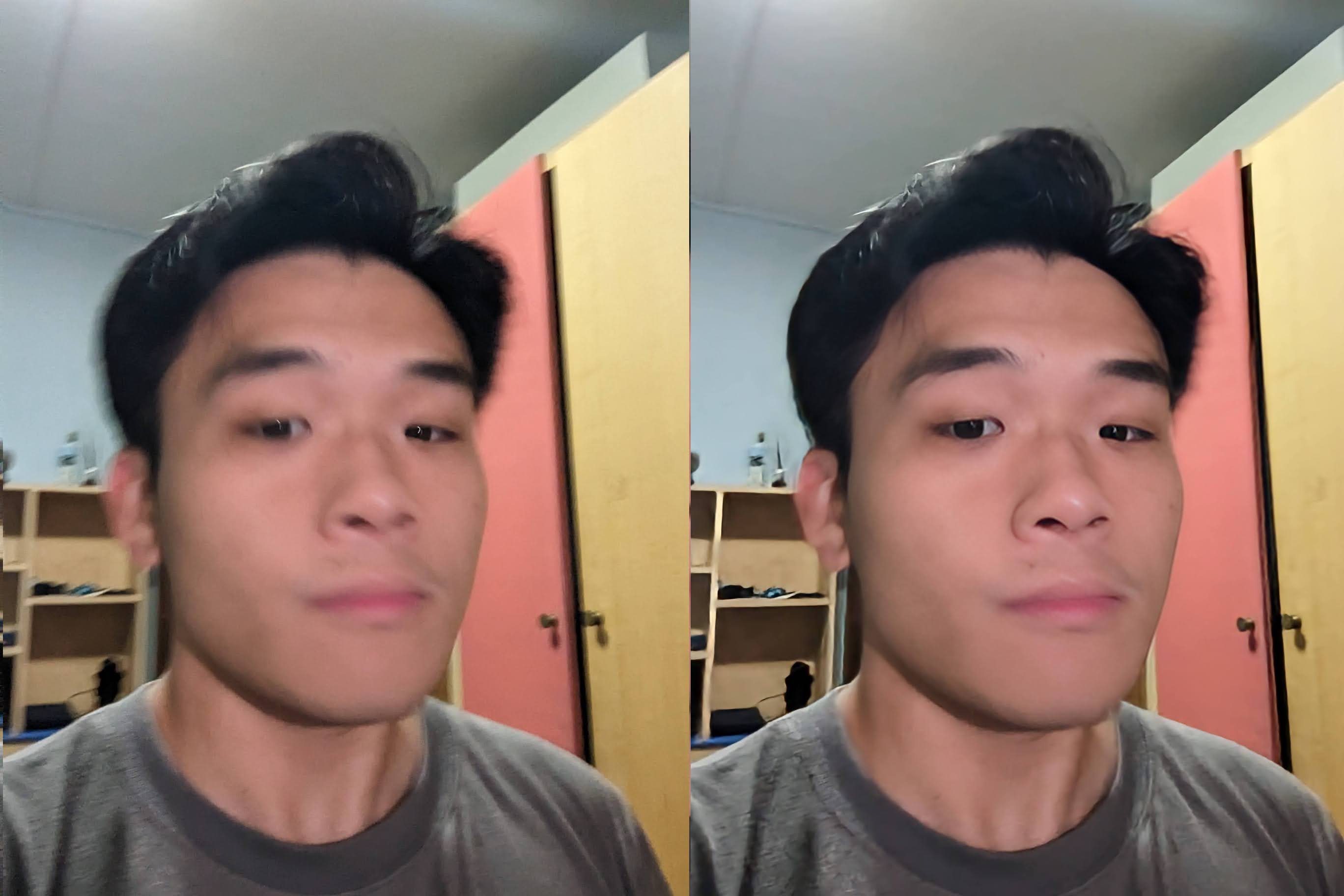 Google claims that Photo Unblur has a special approach to improve blurry faces, so I had to give it a try. This time, I shook my head vigorously to throw the autofocus off. I was very impressed with the resulting image. 
The edges of my hair were expertly sharpened, and my face was unblurred to the point that it looked like a regular selfie. If you look closer, you will realise that even the items on my shelf were unblurred with zero distortion.
Just imagine, you are out on a long outdoor photoshoot, and you only realise that one of the better images is blurry by the time you get home. Instead of settling for an alternative image or arranging for another shoot, you can simply just unblur it.
The best part of this feature is that it works for literally any image, new or old. Old blurry photos can be enhanced to hold stronger memories, and photos of blurry lecture slides can possibly be salvaged.
Of course, this method of Image enhancement is not new, but having such a great AI model on a smartphone, and built into the default Photos app, that's really outstanding.
Performance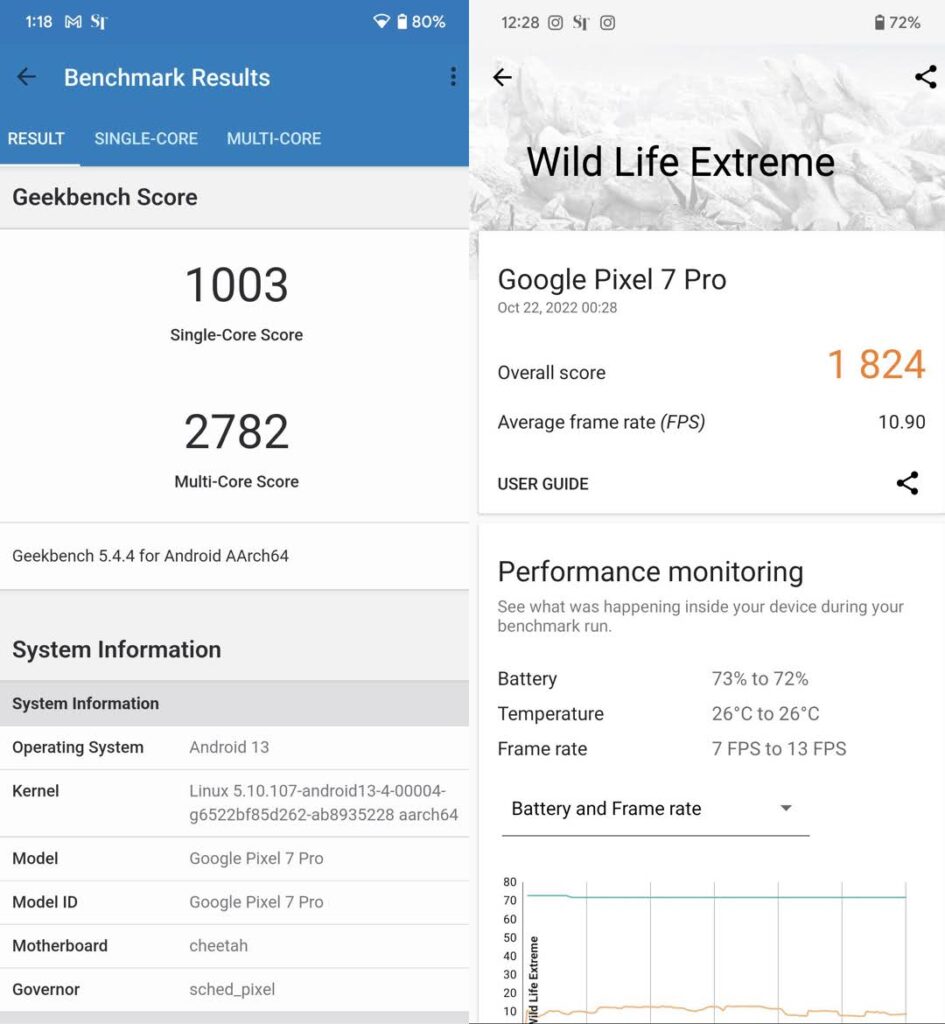 As mentioned earlier, the Tensor G2 isn't the fastest chip on the market, lagging behind the Snapdragon 8 Gen 1 and Apple's A16. But it doesn't seem like there's any CPU and GPU performance improvements over the original Tensor.
In our initial testing on the Pixel 6a, the Tensor chip pushed out 1044 and 2692 for the single and multi core scores respectively. In contrast, the Tensor G2 only got us 1003 and 2782. Even for 3D Mark's WildLife Extreme, the Pixel 7 Pro appears to slightly underperform the previous generation Pixel by 5%.
Even with this, the performance of the Tensor G2 is no slouch. Everyday tasks like web browsing, photography and light gaming ran really smoothly without any lag. Intensive games like Genshin Impact continued to run at an average of 45 fps at the highest settings for about 15 minutes before throttling down to 30 fps.
What Google promised to improve with the chip is by offering more helpful AI features like Photo Unblur, Cinematic Blur, and enhanced speech transcription. The question is whether you need that much power on a compact mobile device with limited cooling solutions
Smartphone performance has been steadily increasing year over year, so much so that we rarely get to take advantage of the added computational power. Even in Google's choice to improve only on the image processing capabilities on Tensor G2, the Pixel 7 Pro remains a strong performer in every right.
Photos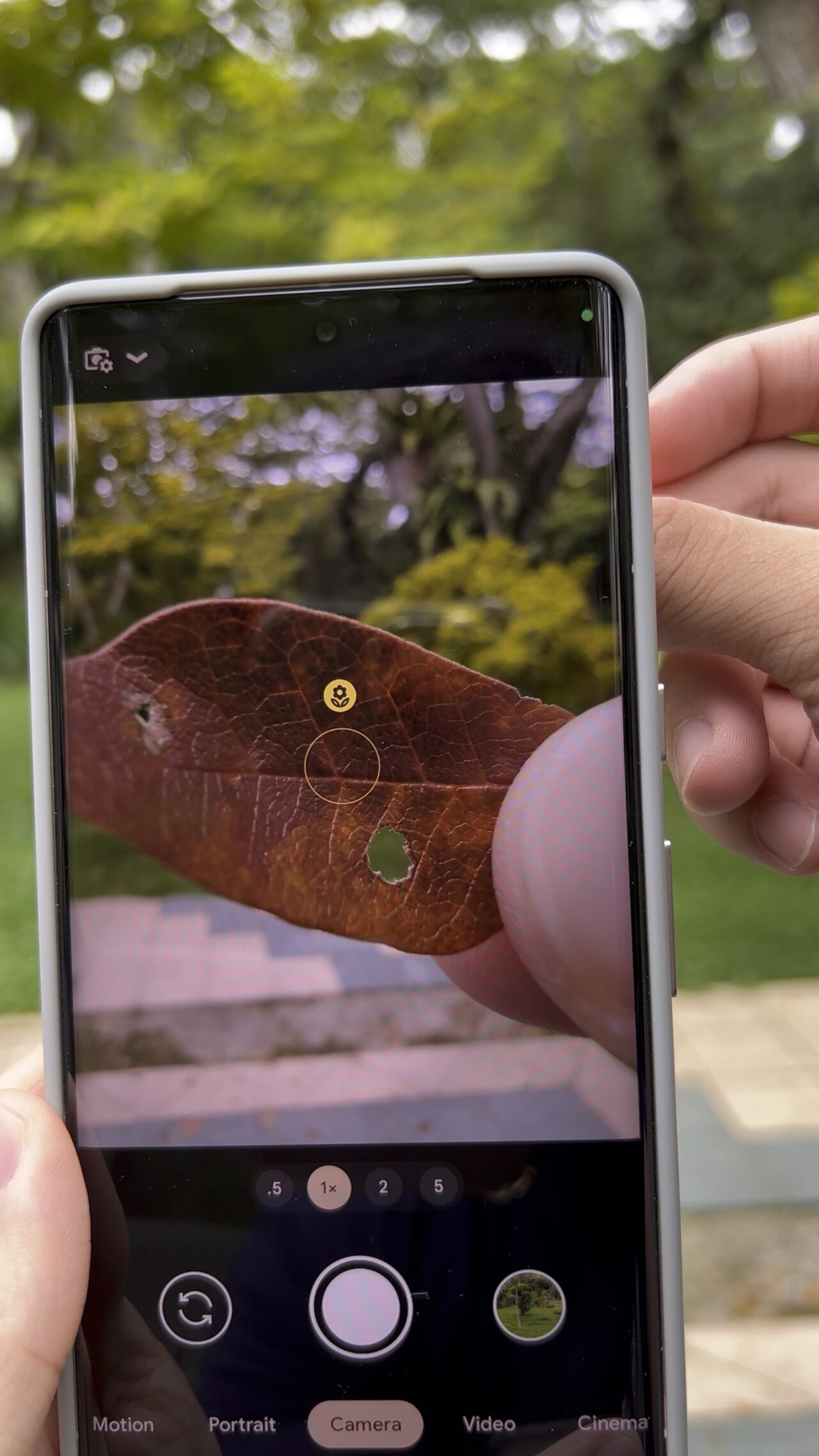 The Pixel 7 Pro's camera system gets a multitude of much needed upgrades over the previous year. Firstly, Macro Focus officially made its way to the camera app. The Pixel 6 Pro could almost similarly take macro photos like this, but it wasn't listed as a feature. In this year's Pixel, you can put your device as close as 3cm away to capture highly detailed shots.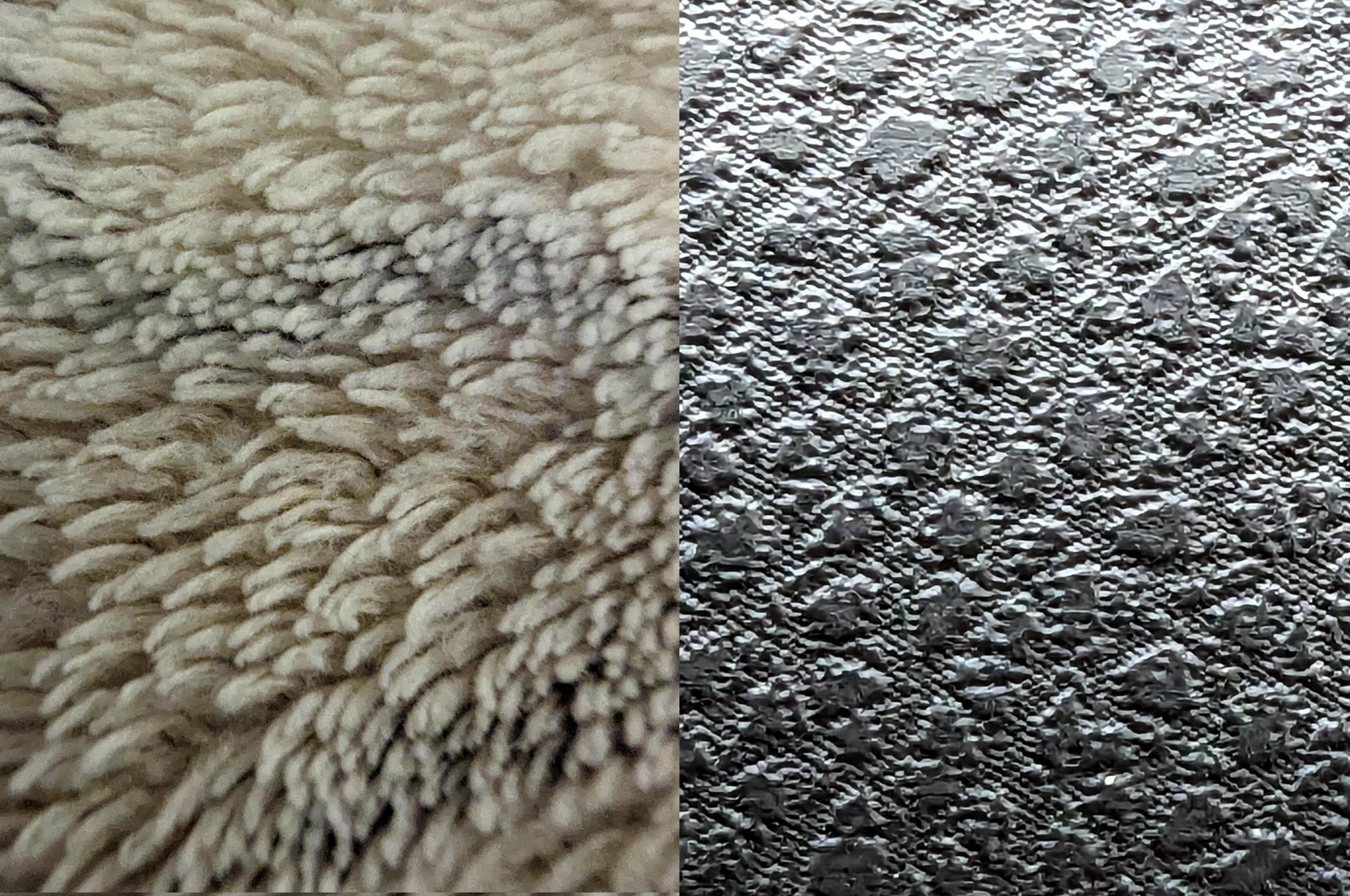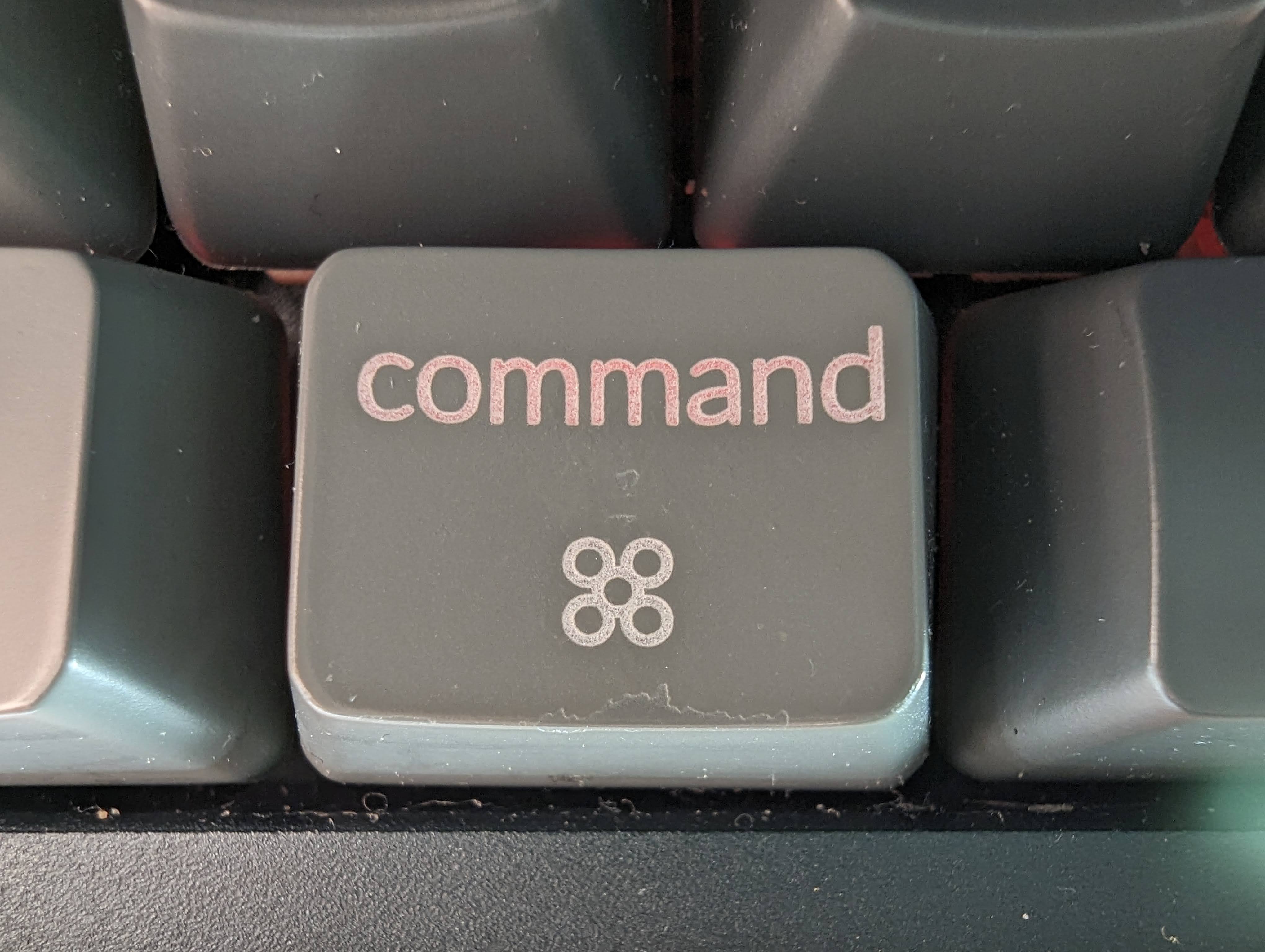 Taking a leaf out of Apple's book, the Pixel 7 Pro utilises the Ultrawide camera to perform a crop on the close up image and performs some enhancements to it. The results are very good, even in low light scenarios.
Next, Google's new 30X Super Res Zoom feature, up from last year's 20X, increases the amount of detail captured by fusing pixel information from the preceding lenses. Sure, it may not be as magnified as Samsung's 100X zoom, but the law of diminishing returns applies strongly here, and I find 30X to be quite a sweet spot.
So I took a few window shots from the 7th and 9th storey to test out how detailed images can appear with the full 30X zoom.


In the day with plenty of light, the captured images are very crisp. You can even get a full view of any car's licence plate. When compared to my iPhone 13 Pro with a max 15X zoom, The words on the bicycle wheel were unreadable, and outlines were fuzzy. This was not the case with the Pixel 7 Pro.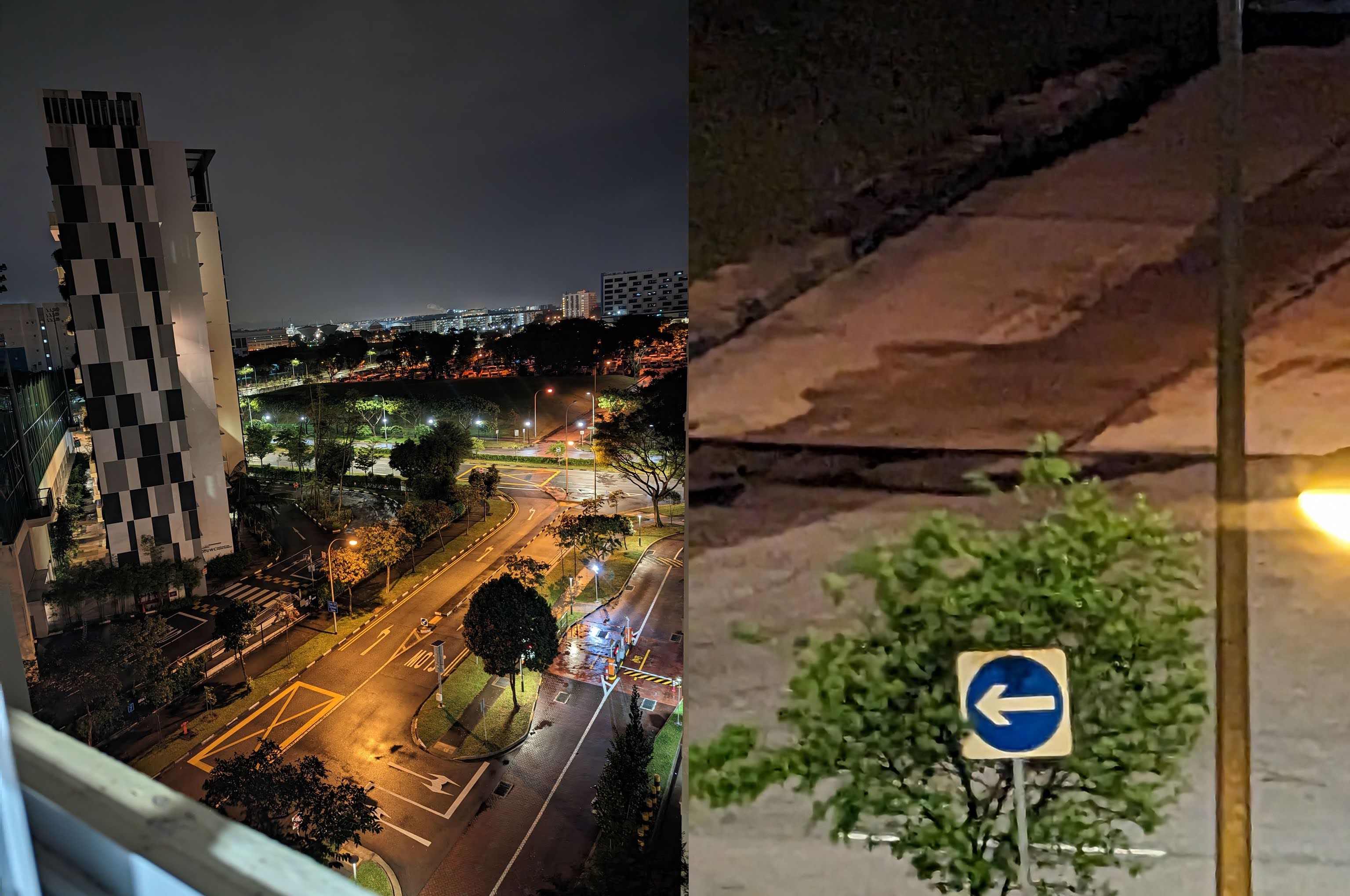 Even at night, the camera on the Pixel managed to capture great detail of the subject, albeit with some hazy outlines. It really impresses me to see how Night SIght, Google's low light photography solution works with all the new camera features to deliver A+ images.

When you are not trying to spot cars from your windows, or use your phone as a microscope on random objects, regular photos of food, portraits and everything else just looks really good. The quick image processing on the Tensor G2 ensures that most images look as good as the preview in the viewfinder, an improvement from the Pixel 6a.
Video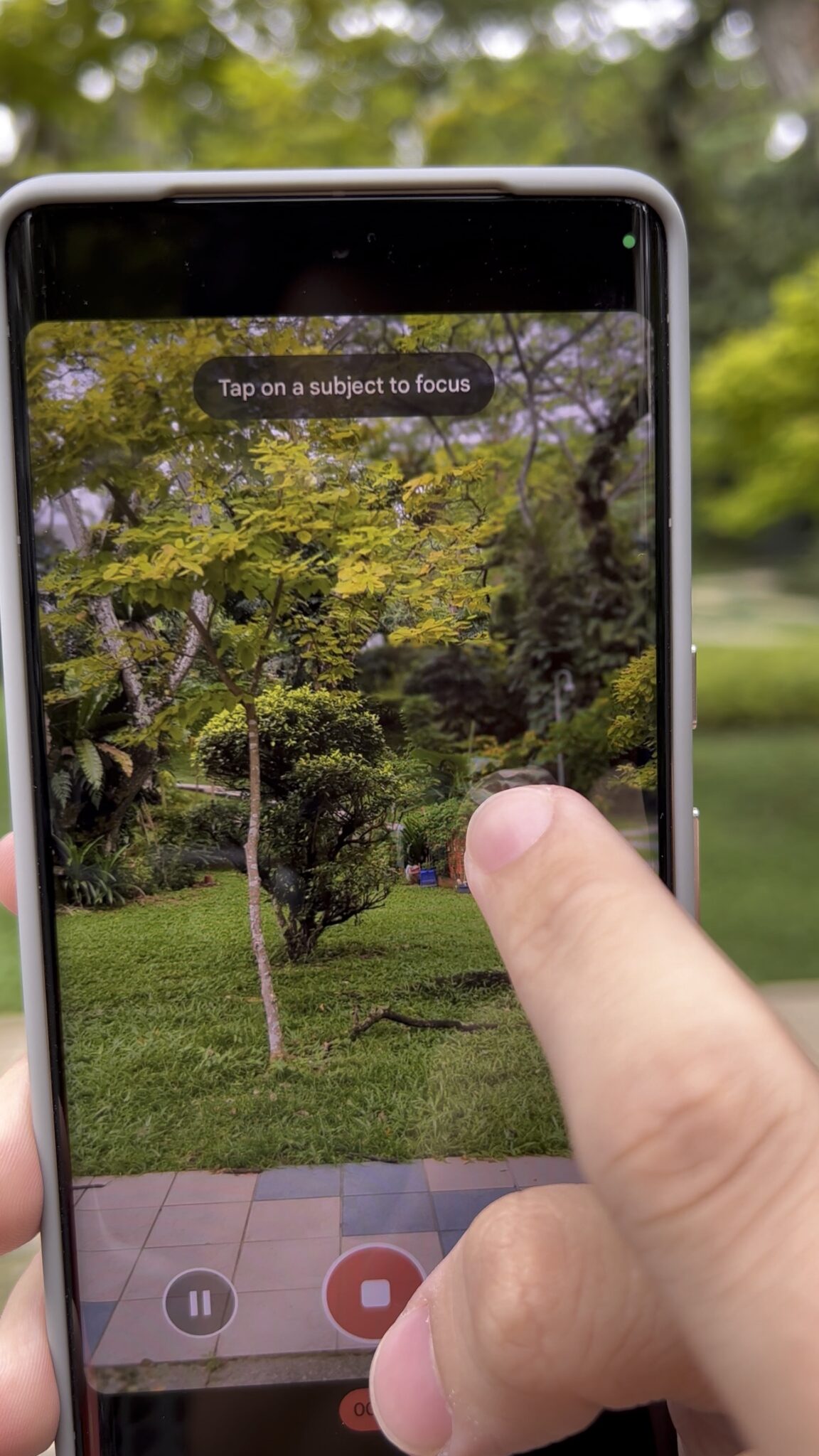 Now, iPhones have always been the king in terms of smartphone video quality, and Google is not simply going to sit back and let them retain that title easily. So this year, Google introduced 2 new features to the video department: 10 Bit HDR and Cinematic Blur.
10 Bit HDR provides more vibrant colours especially in green and red ranges, allowing videos to be displayed brighter on supported HDR screens and apps. Apps like Instagram and Snapchat are able to take advantage of this feature, just make sure you take the video with the stock camera app.
Similar to the iPhone, Pixel 7 Pro's Cinematic Blur allows real time selection of regions you would like to blur out, producing immersive videos like ones seen in movies. After testing it out, I felt that the video blur was pretty realistic, and managed to trace subject outlines well. It's really graphically intensive, so Cinematic Blur videos are limited to 1080p.
One gripe I have about Cinematic Blur is the lack of ability to edit the bokeh effect of the video after capture. On my iPhone 13 Pro, I am able to edit the focus of any subjects in the video, and even the duration of focus as many times as I want, after capturing the video.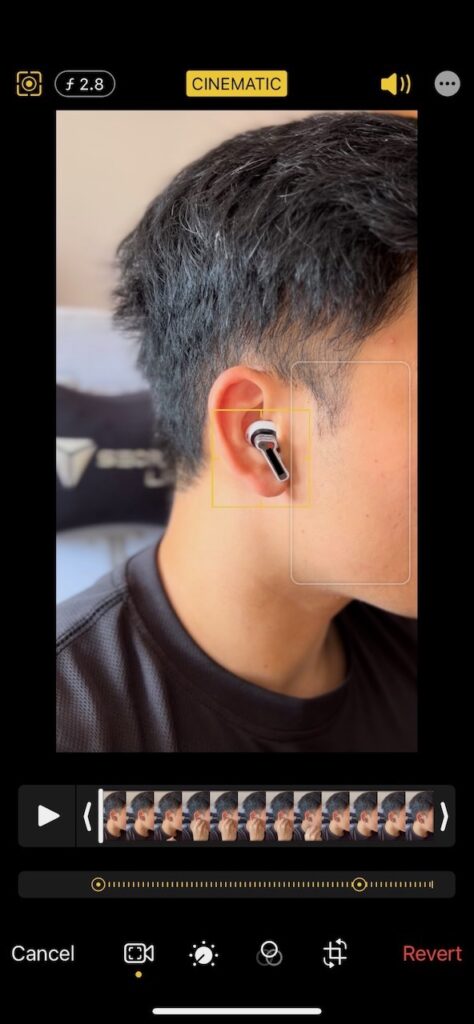 This feature was surprisingly missing from the Pixel 7 Pro, and I kind of missed having this. If you mess up the focus on your video, the only way is to retake it. Coming from a company that introduced Photo Unblur to undo mistakes and bad takes, it leaves me expecting more.
Battery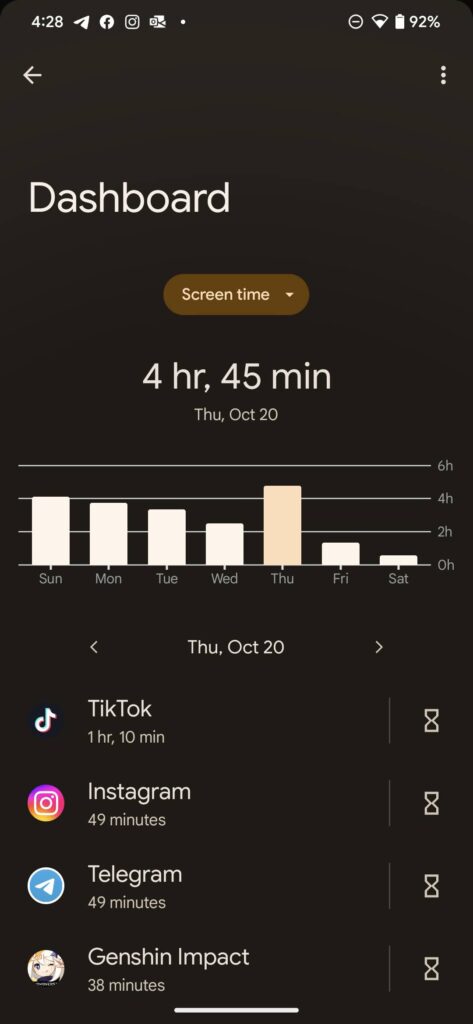 Battery on the Pixel 7 Pro is really good. Just like the Pixel 6a, I managed to get an average of 4-5 hours screen on time with 25% remaining with endless TikTok Scrolling and installing Genshin Impact for 38 minutes.
If you need to juice up, Google's 30W charger (sold separately) can get you up to 50% within 30 minutes. Fast wireless charging and Battery Share is still present here. The 5000 mAh battery is definitely sufficient for a whole day of use.
Conclusion
The main reason nowadays to get any flagship smartphone is the camera. Companies have been increasingly devoting more time during presentations to show off their fanciest camera features and incredible image processing capabilities.
And that's the case for the Pixel 7 Pro as well. Despite not bringing any raw CPU and GPU performance gains to the table, Google jam packed the camera system with features that match or even exceed the industry standard. 
As you could tell from the experience I had with the camera, I'm really impressed with the quality. Macro Focus produced super detailed close-up shots, Cinematic Focus works as well as the iPhone, and the 30X Super Res Zoom shocked me with how sharp the images were.
Another main draw to the Pixel 7 Pro is software. However, like I mentioned in my Pixel 6a review, some features are either absent or not applicable in Singapore. Google Duplex and Call Screening still remain to be approved locally, and even the new voice message transcription feature will very rarely be used here.
For now, Voice Message transcriptions will only work with regular SMS, which basically no one in Singapore uses, and does not offer support for the more popular messaging apps like WhatsApp and Telegram.
But for the most part, favourite Pixel features like Magic Eraser, the best-in-class voice recorder, and Now Playing still remain on the Pixel 7 Pro. The new Photo Unblur works wonders in fixing blurry images, new or old and the list goes on.
There's really not much to complain about the Pixel 7 Pro. The Pixel Advantage enables the fastest and longest security and firmware updates of any Android phone, the cameras produce absolutely gorgeous images, and the smorgasbord of exclusive smart AI features simply make the phone more pleasant to use.
If you are looking for a flagship Android phone, it comes really close to being the best one at this S$1299 price point.

Derrick (Yip Hern) founded Tech Composition to provide valuable insights into the tech and finance world. He loves to scour the web for the best deals and embark on software projects during his free time, a typical geek, right?