Active Noise Cancelling (ANC) earbuds are gaining lots of traction. Probably due to the popularity of the AirPods Pro and the WF-1000XM3, companies like Samsung, Sudio, Jabra, and even Nothing are coming out with their own ANC products.
And Google's Pixel Buds Pro represents their most advanced wireless earbuds yet. Featuring Active Noise Cancellation, Transparency Mode, and Real Time Translation, its features are common with flagships like the AirPods Pro and Sony WF-1000XM4.
Google is not new to the earpiece space. The now discontinued Pixel Buds from 2017 had wires connecting each side of the earbuds and came in a clunky case. The Pixel Buds A-series that was introduced to replace the older generation has a design similar to modern earpieces but has no ANC.
The Buds Pro costs exactly twice as much as the Buds A-series (S$299 vs S$149) and begs the question: Does the addition of ANC and Transparency mode warrant the huge price premium over the standard version? Let's find out.
Unboxing and Pairing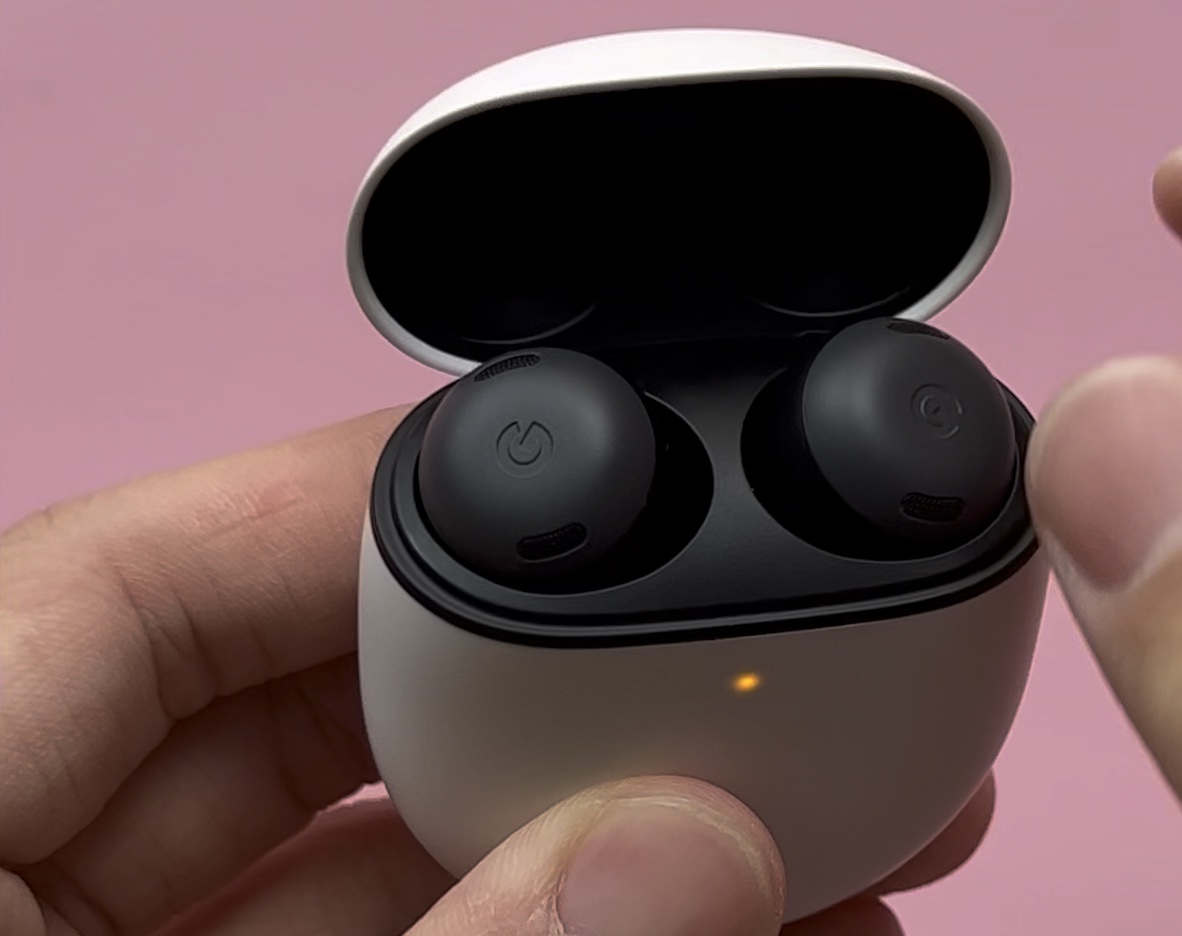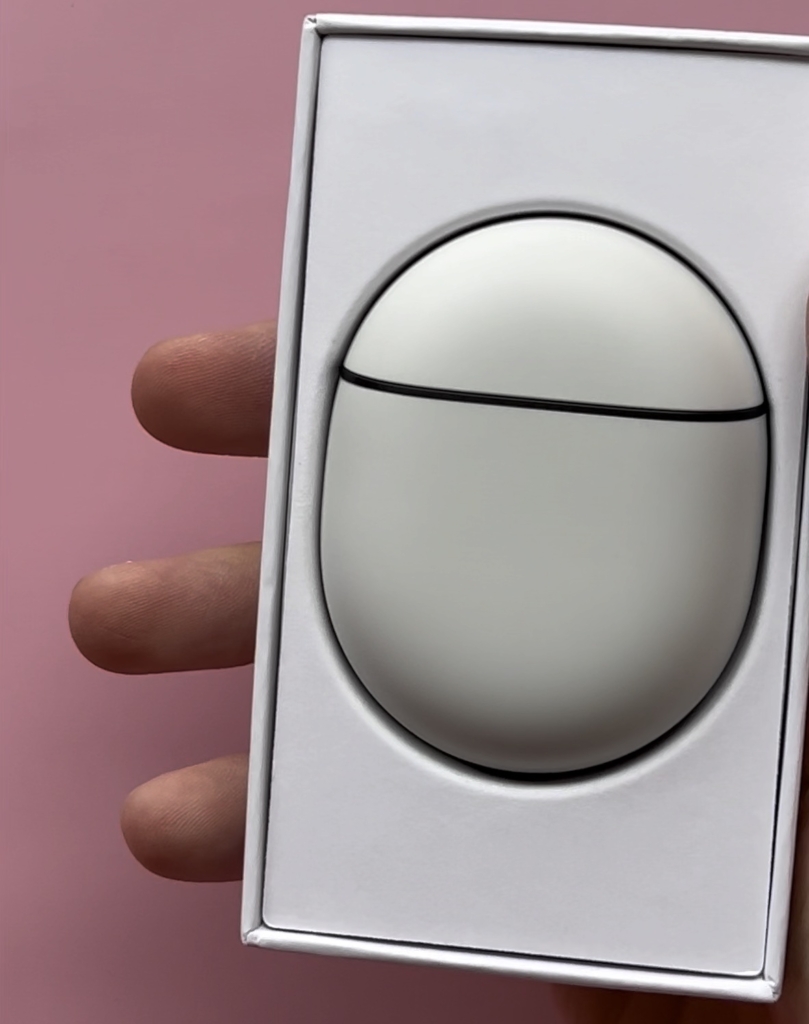 The Pixel Buds Pro came in a compact rectangular box that felt surprisingly light. Pulling the top cover off revealed the oval, egg-looking case that contains the two sides of the earbuds. I removed the paper holder that enclosed the 3 replaceable eartips and manual, and had to look twice to check if I missed the cable.
Turns out, Google does not include a charging cable with Pixel Buds Pro, despite the A-Series coming with a USB C to USB A cable in the box. Probably why the box was much lighter than expected.
My review unit came in the Charcoal colourway, the only colour available in Singapore. If you purchase it in the United States for example, you will get to enjoy colours like "Lemongrass" and "Coral". I mean, just look at how cool they look.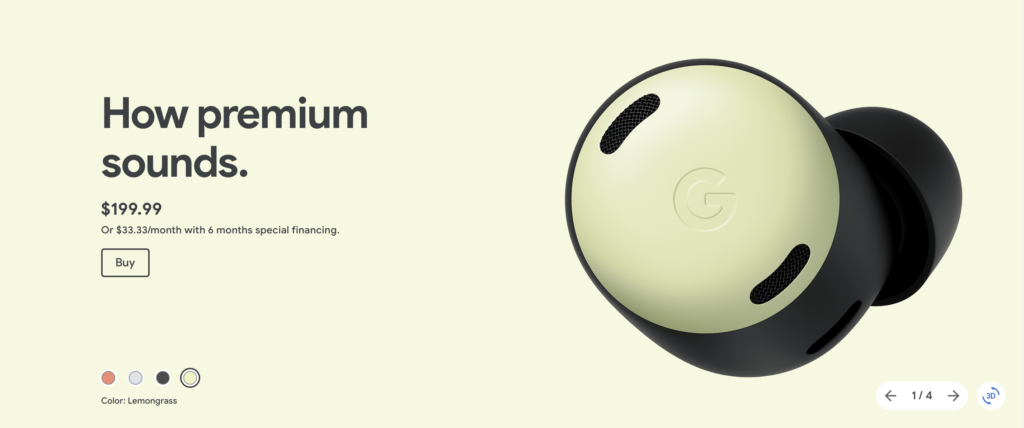 Despite the muted tone, there remains some separation in the colour between the side touch panels and the rest of the earbuds. The touch panels have a dark grey look while the rest of the earbud is matte black, and gives off that minimalist vibe.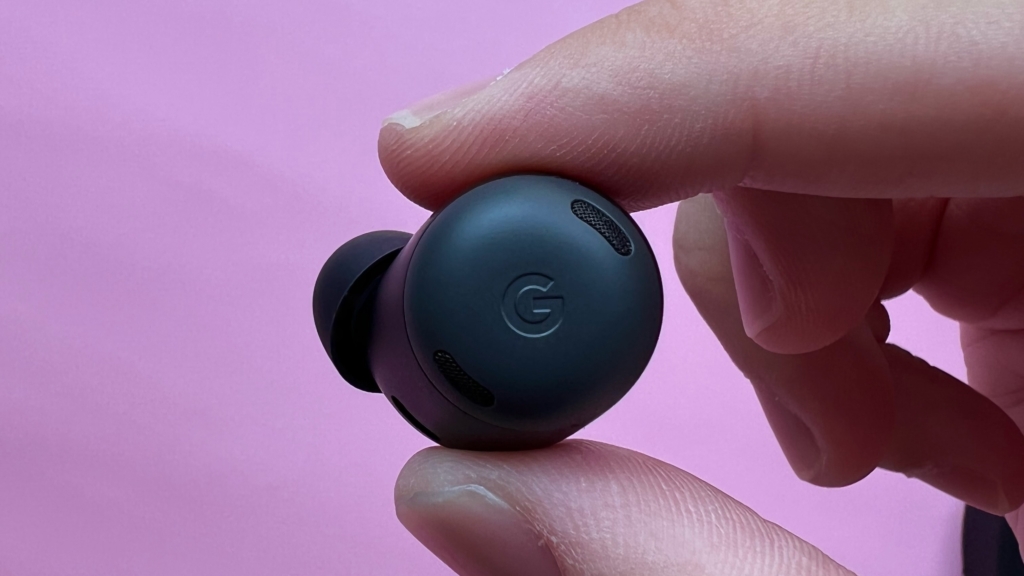 There are two microphones on each side of the earbud to pick up ambient sound when in Transparency mode, and voices when ANC is switched on. The unmistakably Google logo is also engraved into the earbuds so you know it's a Google product, especially when hundreds of earbuds share a similar form factor.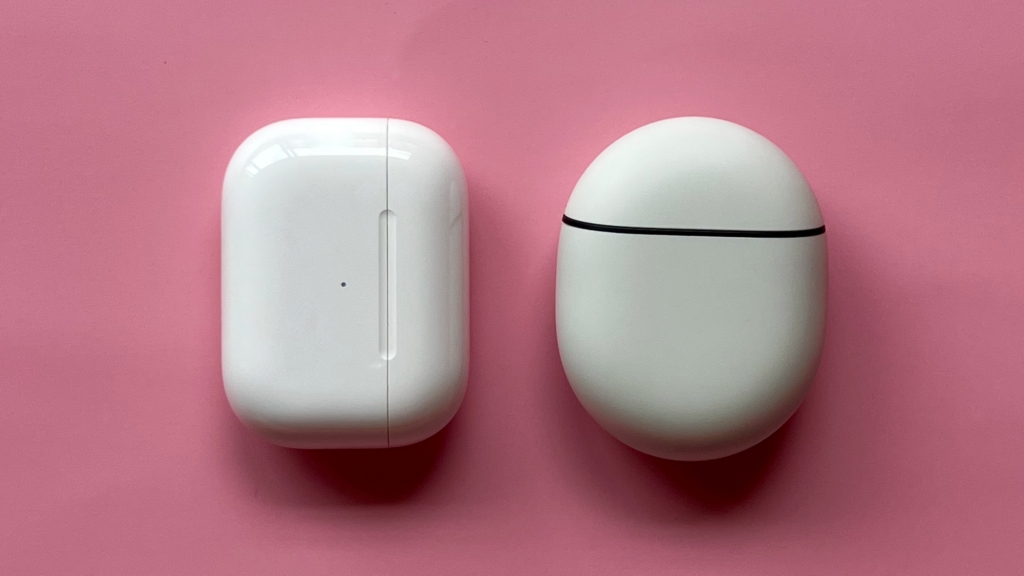 The Wireless Charging enabled Pixel Buds Pro charging case is pretty compact, and has a smaller volume than the AirPods Pro case. The matte finish on the charging case is nice to look at, but gets quite slippery when you try to grab it. 
The cover on the charging case produces a really satisfying click to it when closed, and feels really sturdy, something to expect out of a S$300 earphone. The LED light at the front flashes white during pairing mode and pulses red when it is low on battery.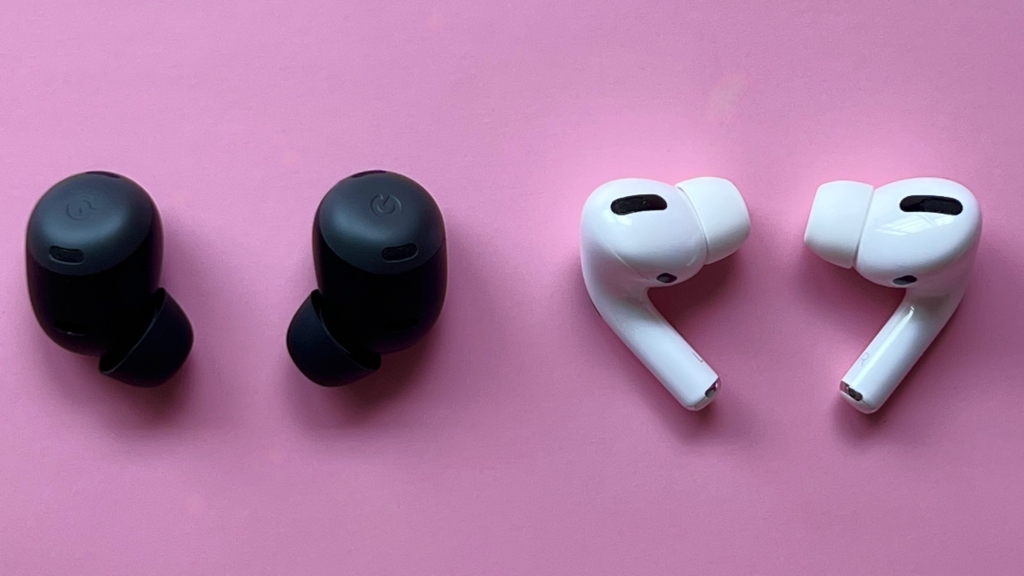 Like the charging case, the size and weight of the Pixel Buds Pro is almost the same as the AirPods Pro, though the former has a top heavy design (more on that later). The Pixel Buds Pro does not protrude out of the ear much and was quite comfortable to wear.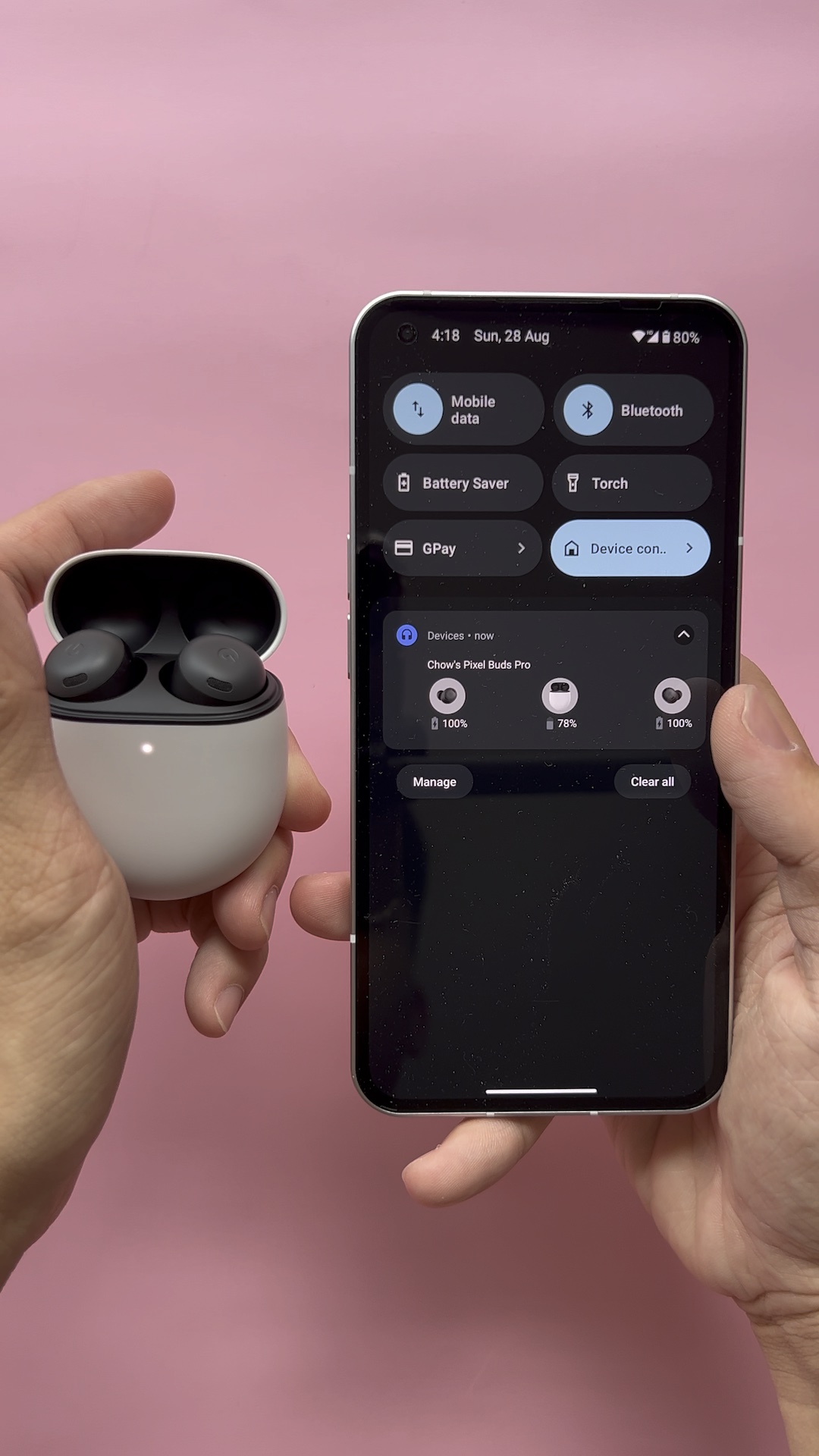 Pairing the Pixel Buds Pro to any Android phone (Android 6.0+) is as simple as flipping open the case with the target phone nearby. Upon pairing, you will be prompted to set up Google Assistant and Voice recognition to unlock certain features.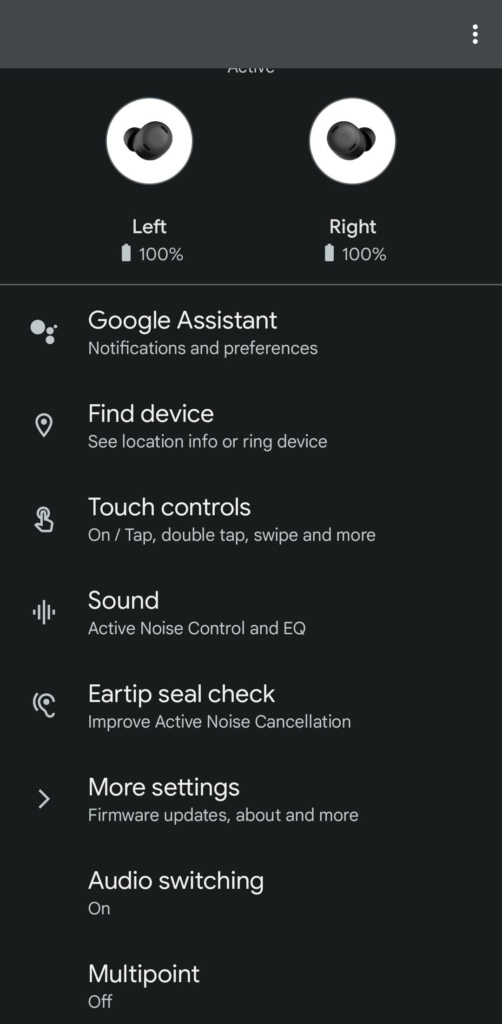 A companion Pixel Buds app is also available on the Play Store for you to tinker with the touch controls settings and even locate your device. Surprisingly, you won't be prompted to install the app upon pairing. Instead, it only reminds you to download the companion app when you decide to click on the device's settings within Bluetooth.
Specs
Now let's take a look at pertinent specs of the Google Pixel Buds Pro and see what's cool about these:
Google Pixel Buds Pro
Price (S$)
299
IP Rating
Earbuds: IPX4, Case: IPX2
Weight (g)
6.2
Battery 
Up to 7 hours listening with ANC on
Up to 20 hours of listening with Charging Case
5 minute charge provides 1 hour of listening time with ANC
Music Control On Earbuds
Swipe gestures for sound, tap gestures for controlling playback
Unique Features
Active in-ear pressure relief
Live Translate
Table Of Specs For Google Pixel Buds Pro
Right off the bat, the IPX2 certified charging case stood out to me. Companies would usually only test the earbuds for water resistance since they're exposed to the elements often, but Google went the extra step to have the charging case rated for some water resistance. 
Another unique feature that most ANC earbuds don't have is volume controls on the earbuds out of the box.
Both Apple's AirPods Pro and Samsung's Galaxy Buds 2 Pro's only have squeeze or touch gestures to control playback and toggle between ANC and Transparency mode. Even Sony's WF-1000XM4 requires you to choose either between "pause" or "volume up" function for the single tap gesture.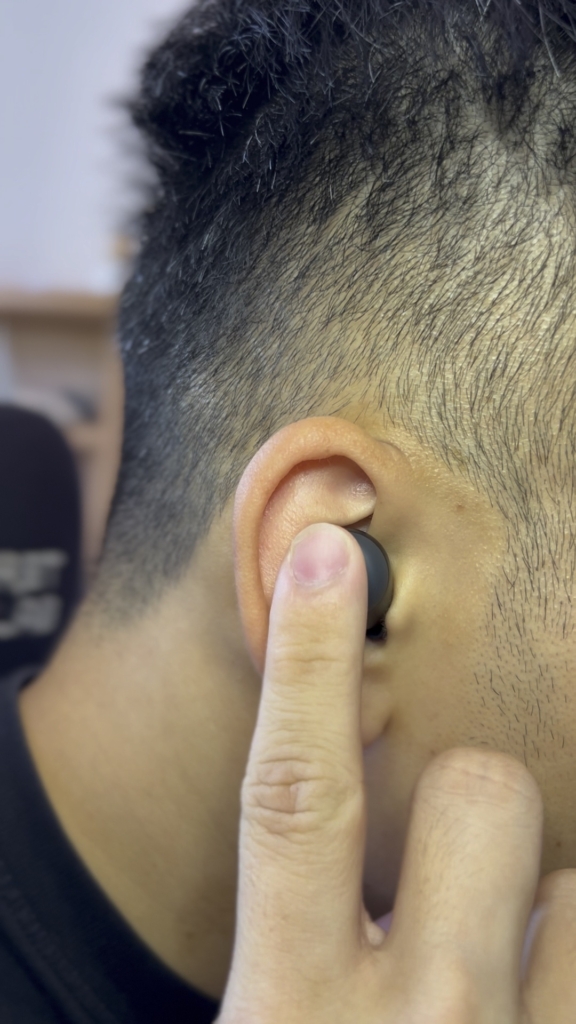 For the Pixel Buds Pro, simply swipe forward to increase the volume, backwards to decrease it. To pause or play the music, use a single tap, and to toggle between ANC and Transparency mode, long tap the side of your earbud.
Heck, Google even allows you to customise the long tap on either earbud to activate Google Assistant. This granular control is reminiscent of the now discontinued Samsung Gear IconX. It's weird how Samsung stopped doing swipe volume controls.
The touch controls are sensitive yet accurate, and never failed to detect any input from my fingers. However, when I put the buds on for some sit ups, I found myself accidentally triggering the volume and play/pause controls more often than I would like, so it's something to take note of.
Audio and Mic Quality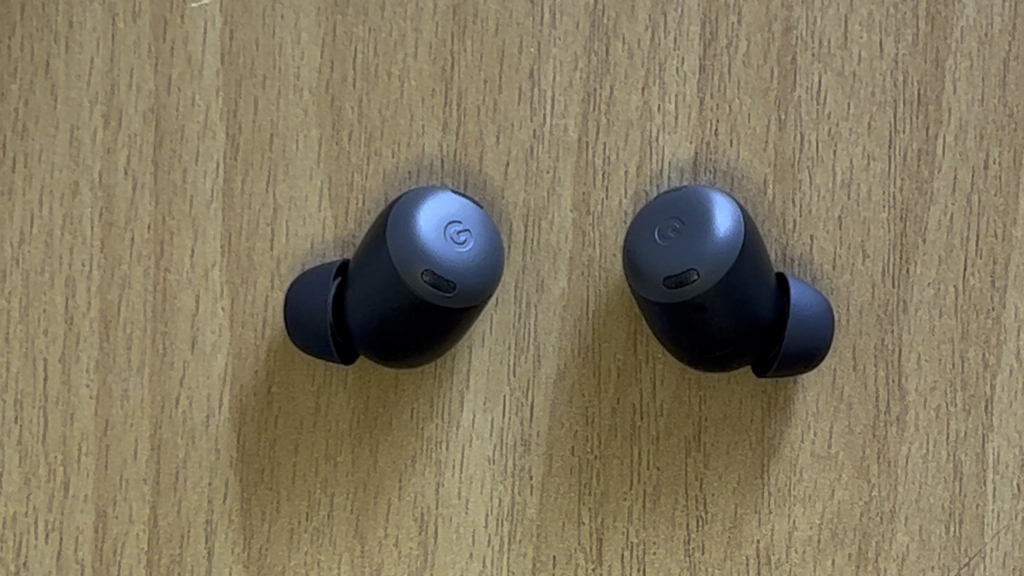 The audio quality on the Pixel Buds Pro is really good. The bass is thumpy and music doesn't get distorted at high volumes. Though Dolby Atmos support or any sort of spatial audio isn't supported on the Pixel Buds Pro, the stereo listening experience is easily one of the best out there.
Sound doesn't leak out of the earbuds much even at 80% volume, so you can jam to your favourite tunes without having to worry about disturbing others. It's quite hard to quantify audio quality on earphones so be sure to try them out at your nearest retailer.
With the Wind blocking mesh covers and the three microphones on each bud, the Pixel Buds Pro is able to pick up voices without much background noise. Even when sitting under a moderately noisy ceiling fan, I was able to carry out clear conversations on Zoom.
Active Noise Cancellation and Transparency Mode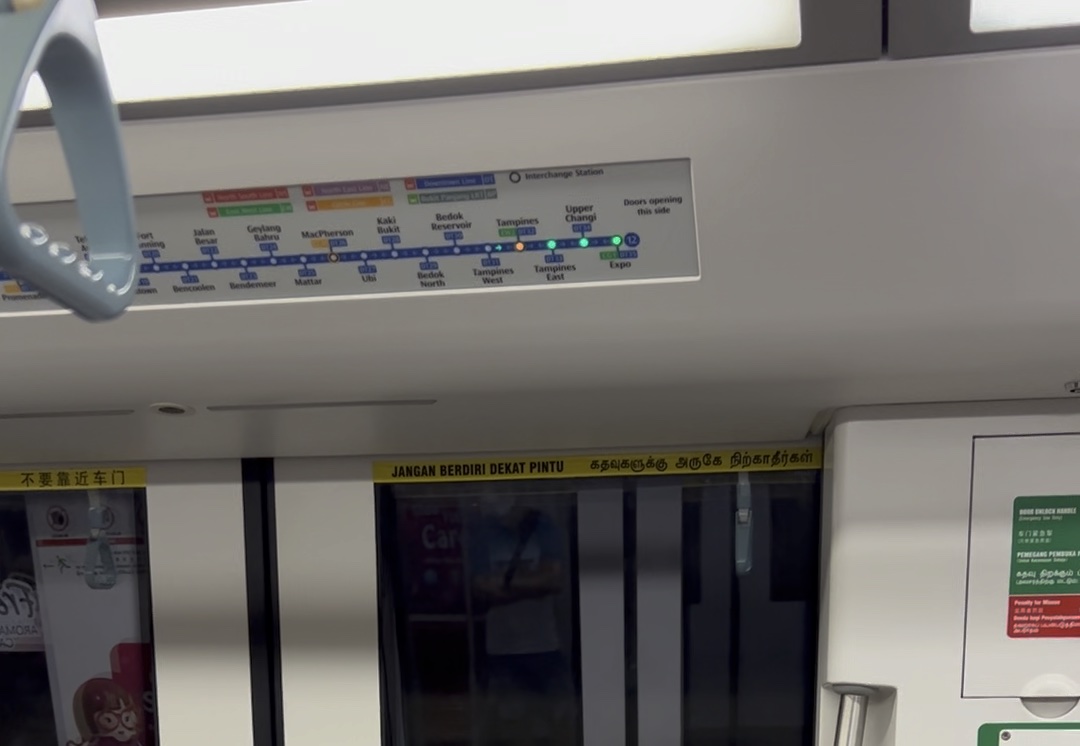 Arguably the main draw of the Pixel Buds Pro is the Active Noise Cancellation (ANC). When toggled, it blocks out most background and white noise, keeping you immersed in your music. To achieve that, companies tune earphones to generate antinoise to cancel out the low-frequency sounds picked up by the earphones.
It's pretty cool tech, but one of the side effects of this is the "vacuum feeling", or "plugged in feeling". It's almost similar to the sensation of having your ears blocked on an aeroplane at high altitudes. If you ever owned a pair of ANC earbuds, you know exactly what I'm talking about.
Google's approach to this issue is by employing air vents to actively let out some pressure. They call it Active in-ear Pressure Relief. They didn't publicise how exactly this works, but I could definitely feel less of the plugged in feeling compared to the AirPods Pro. With long listening hours, it really makes a difference in terms of comfort.
The ANC on the Pixel Buds Pro is very good, it blocks out most of the noise from Buses and MRT tracks, even the underground ones. When you start playing music at about 50% volume, the background noise becomes even less noticeable.
But it's not perfect. The mic on the Pixel Buds Pro in ANC mode readily picks up voices and high frequency noises. Standing in a crowded bus with ANC and music playing, I could somewhat hear some of the conversations people were having. When I was at a bus interchange, I could hear the hissing of the buses as it came to a stop, and sometimes even the cars travelling at high speeds.
As a 2 year user of the AirPods Pro, these issues easily stood out to me. Perhaps because of the Active in-ear Pressure Relief, Google can only do so much in the tuning of ANC.
Transparency mode is pretty good, voices don't sound robotic, and spinning fans don't sound like machine guns. It's almost as if you weren't wearing any earbuds – if you ignore the in-ear pressure that's still present in Transparency mode. 
Yeah, for some reason, some in-ear pressure pressure is still present in Transparency mode unlike the AirPods Pro with no palpable pressure. I'm not sure why companies, even after 3 years, cannot catch up to the excellent Transparency mode by Apple.
Don't get me wrong, the ANC and Transparency mode of the Pixel Buds Pro are really good in their own right. Costing S$79 lesser than the AirPods Pro, it isn't really that fair of a comparison. But if Google wants to have the best ANC, it still has some work to do.
Live Translation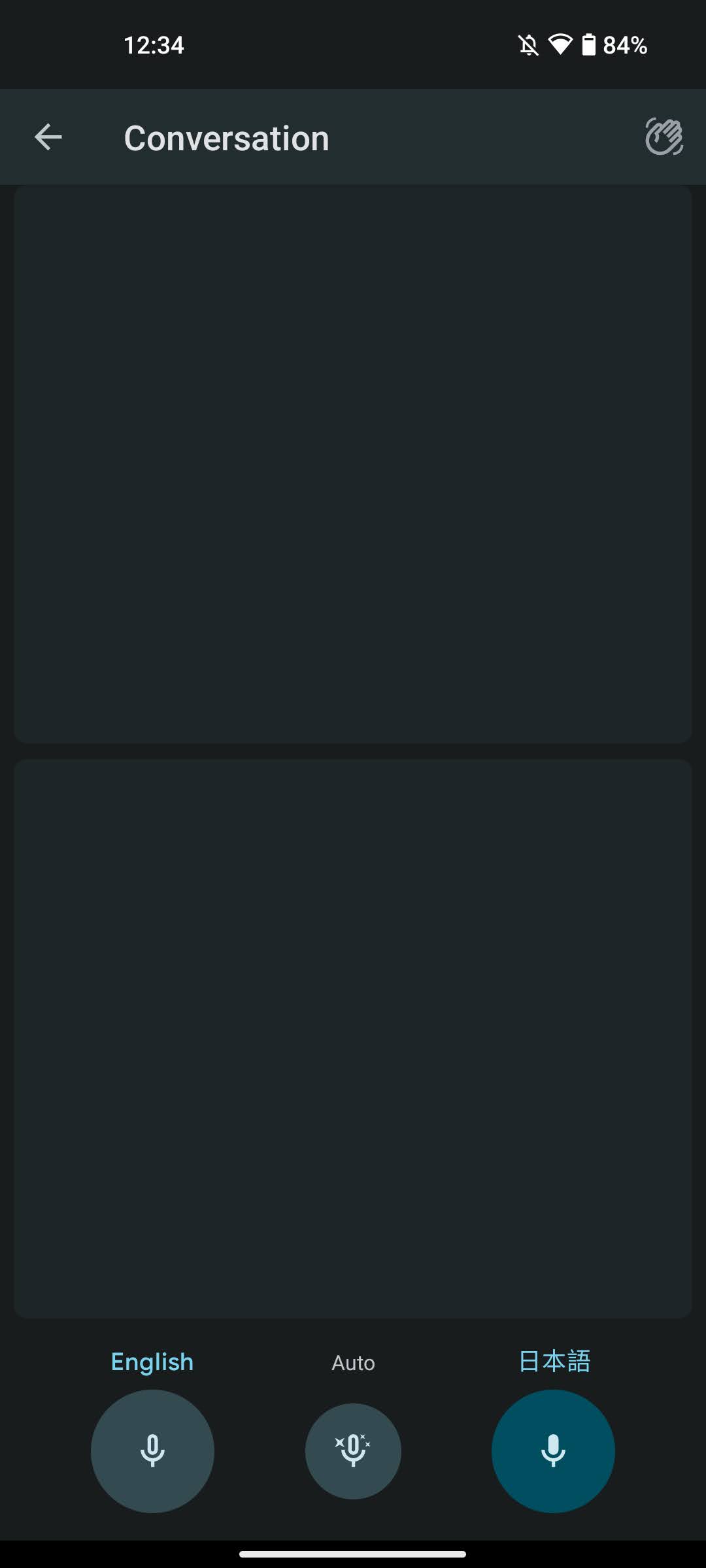 One feature unique to the Pixel Buds Pro is Live Translation. Simply activate Google Assistant by long pressing one of the touchpads (can be changed in the Pixel Buds app) and ask: "Help me speak [target language]. There are 40 languages supported currently, and it works great.
In order to activate live translation, Pixel Buds Pro must be connected to an Android phone logged into a Google account, and have a steady internet connection. No, you can't even activate Google Assistant when connected to an iOS device, much less enable live translation.
The premise is simple: Ask Google Assistant to translate a language for you, then pass one earbud to the person that you are talking to. Live translation is smart enough to detect what language is spoken and churns out the relevant translation within seconds without pulling out your phone.
But just think about it, if you already have an Android phone in your pocket, and an internet connection, why not just open up the Google Translate app to show the transcripts of the conversation even without the earbuds? If you have a Pixel 6a, you won't even need an internet connection to translate between languages.
Sure, Google allows you to use both the Translate app on your phone and the live translate feature on the Pixel Buds Pro in tandem, but any earphone should be able to do that when powered by the app already.
It's a nice touch for sure, and perfect for when your hands are full or when you prefer to have an extended conversation with someone without having a phone between you and your peers. When you want it to work, it works quite flawlessly.
Battery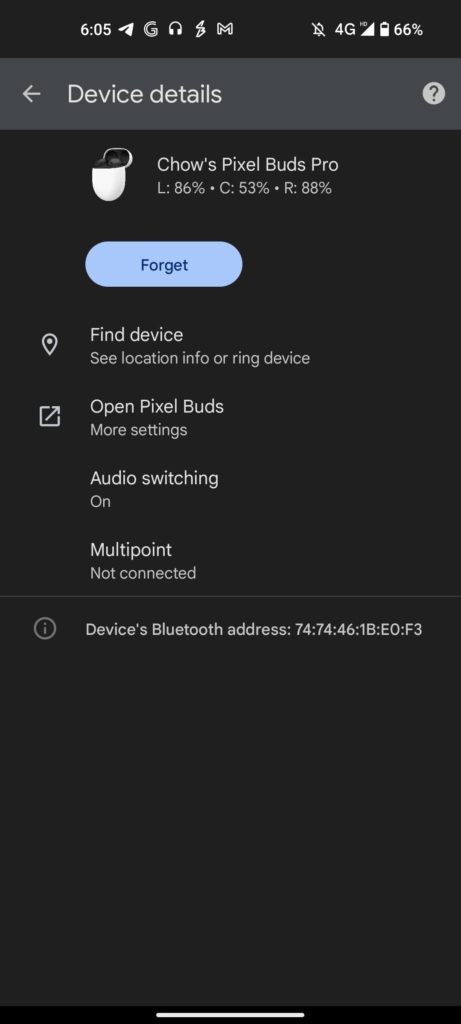 Google claims up to 7 hours listening with ANC on and up to 20 hours of listening with Charging Case, and I'm glad to say that it held true. After 1.5 hours of taking the MRT and Bus with ANC on, the battery drained by about 13%. Extrapolate that and you'll get slightly more than 7 hours of listening time, much better than the AirPods Pro Gen 1 that I have.
Google also claims that 5 minutes of charge provides 1 hour of listening time with ANC, and it was pretty accurate as well. At lower percentages (eg. below 40%), the Pixel Buds Pro is able to increase its charge by 7% after just 5 minutes, supporting the claim.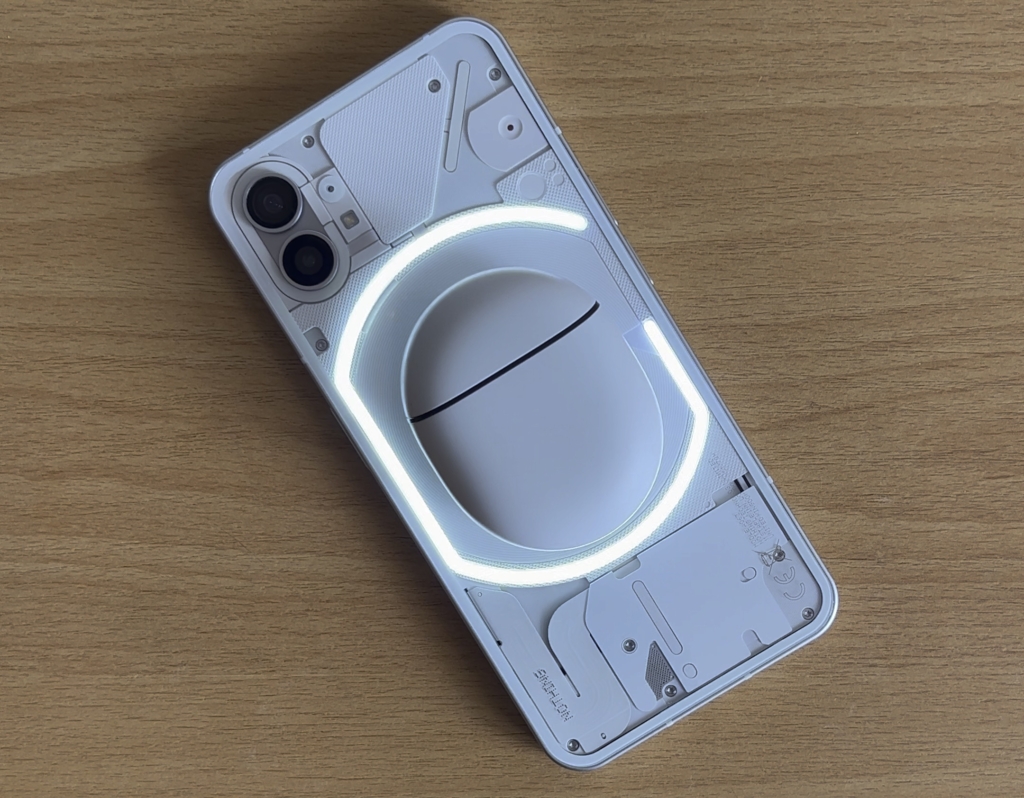 Google didn't disclose how fast the Pixel Buds Pro Charging Case could charge, so I ran a little experiment to see how my 15W Samsung Fast charger could charge the case from 0%. After just 15 minutes, the case charged up to 23%, and 71% after another 30 minutes. 
Wireless charging is also supported on the Pixel Buds Pro charging case, albeit not as fast as wired charging.
Overall, I'm quite impressed by the battery life on the Pixel Buds Pro as it delivers one of the best battery lives out of the ANC earbuds market.
Conclusion
So, back to question: Is the Pixel Buds Pro worth the cost of 2 Pixel Buds A-series? My answer would be yes, if you value ANC. Here's why.
For me personally, the noise pollution on Singapore MRTs and Buses is a little much to bear, and ever since using the AirPods Pro's ANC for 2 years, it's really hard to go back to non ANC earphones. If you don't own an ANC earphone, borrow one from your friend and try it on public transport. It really makes a difference.
If you are in the market for good ANC earbuds, a few options come to mind: AirPods Pro, Sony WF-1000XM4, Samsung Buds 2 Pro. All of them are more expensive than the Pixel Buds Pro, and the more expensive Galaxy Buds 2 Pro even has less listening time than the Pixel Buds Pro.
Google Pixel Buds Pro
Apple AirPods Pro (Gen 1)
Sony WF-1000XM4
Samsung Galaxy Buds 2 Pro
Price (S$)
299
379
379
328
IP Rating
Earbuds: IPX4, Case: IPX2
Earbuds: IPX4, Case: not rated
Earbuds: IPX4, Case: not rated
Earbuds: IPX7, Case: not rated
Weight (g)
6.2
5.4
7.3
5.5
Battery 
Up to 7 hours listening with ANC on
Up to 20 hours of listening with Charging Case
5 minute charge provides 1 hour of listening time with ANC
Up to 4.5 hours listening and 3.5 hours talk time with ANC on
More than 24 hours of listening time with Charging Case
5 minute charge provides 1 hour of listening time with ANC
Up to 8 hours listening with ANC on
Up to 24 hours of listening with Charging Case
5 minute charge provides 1 hour of listening time with ANC
Up to 5 hours listening with ANC on
Up to 18 hours of listening with Charging Case
Charging speed not specified
Music Control On Earbuds
Swipe gestures for sound, tap gestures for controlling playback
No controls for sound, squeeze stem for controlling playback
Customisable tap gestures for both sound and controlling playback
No controls for sound, tap gestures for controlling playback
Table Of Comparison Between Premium ANC Earphones
The swipe gestures for sound controls and the IPX2 water resistant case are something that cannot be found in most ANC earbuds in this price range. This is still an expensive pair of ANC earphones no doubt, coming at S$299, and decent alternatives like the S$138 Jabra Elite 4 Active and S$179 Nothing Ear One offer similar features. 
But if you care about getting best in class battery, ANC, microphone and Transparency with all the software perks of Google, the Pixel Buds Pro may be the earphones for you.

Derrick (Yip Hern) founded Tech Composition to provide valuable insights into the tech and finance world. He loves to scour the web for the best deals and embark on software projects during his free time, a typical geek, right?